We were picked up by a taxi at our apartment after breakfast and arrived at the VW dealership as it opened. We were outfitted with carseats in our Renault hatchback and soon found ourselves crossing the bridge towards the mainland. It was so nice to have the freedom of the road after using public transportation until this point in our trip. I had planned for us to eat a picnic lunch at a scenic rest-stop overlooking Arcos de la Frontera. I had imagined a sunny warm viewpoint, but instead it was very much a cold and windy viewpoint. Regardless, the view was terrific and I used an infrared layering technique in my photos: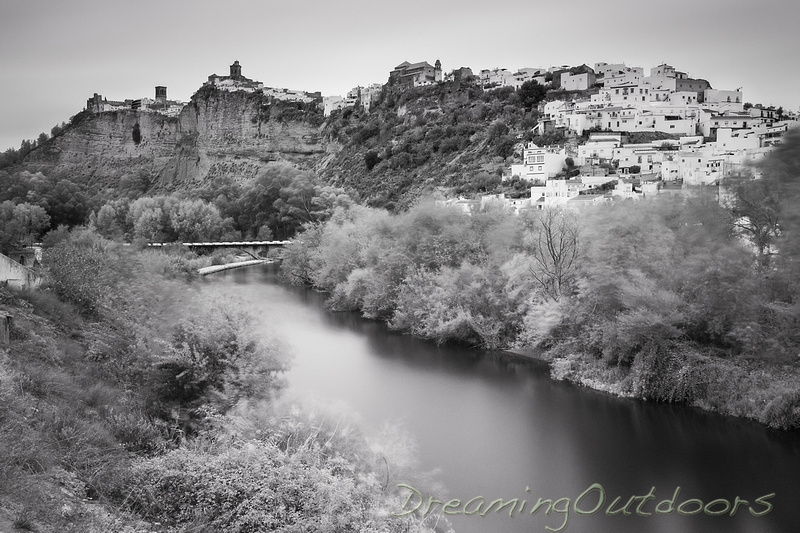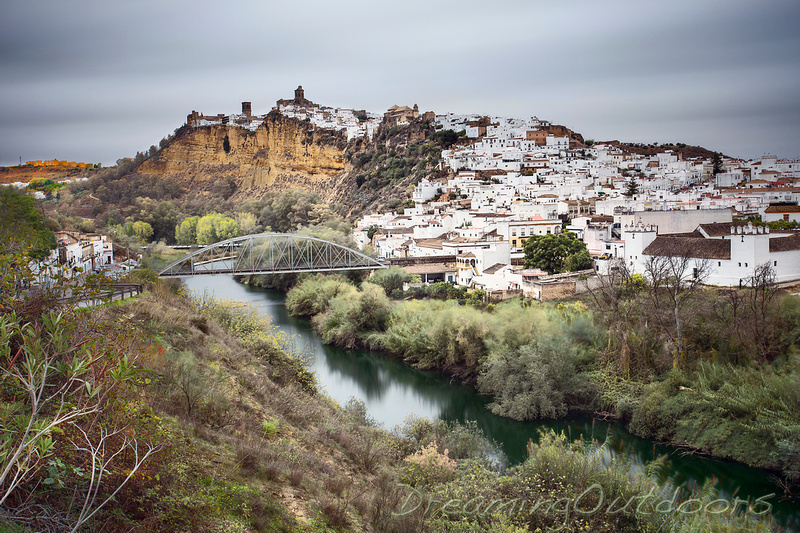 The drive became increasingly scenic as we approached the mountains, but also increasingly wet. By the time we neared Grazalema we were fully in the clouds and crawling slowly around the hairpins behind a vehicle intent on setting a new speed minimum. There was a little rainbow of hope at the bend in Grazalema as the rain pelted down.
We descended towards Ronda and dropped out of the clouds. The rain eased up, and by the time we checked into the Hotel Polo and eaten lunch in a nice little restaurant, it had stopped entirely. We walked around this amazing little city taking in the breathtaking views of the valley below. One of my favourite memories will be watching Clara dance to the accordion music in a mirador overlooking the hills of Andalusia.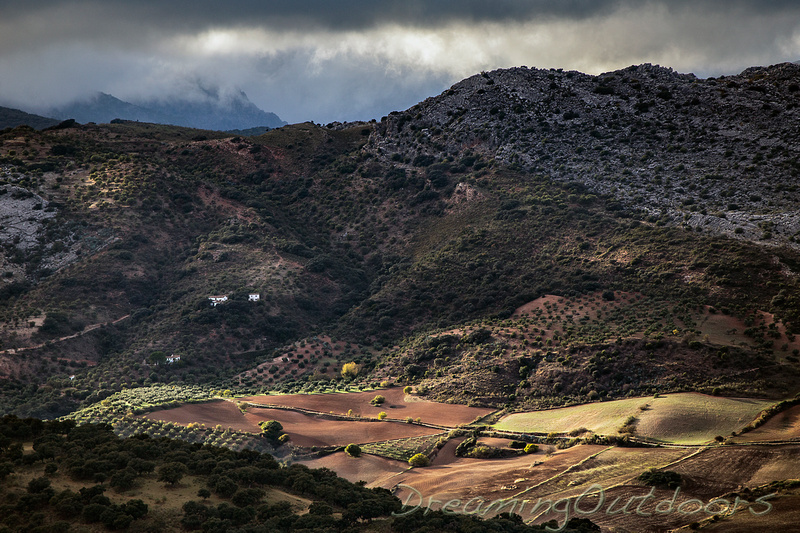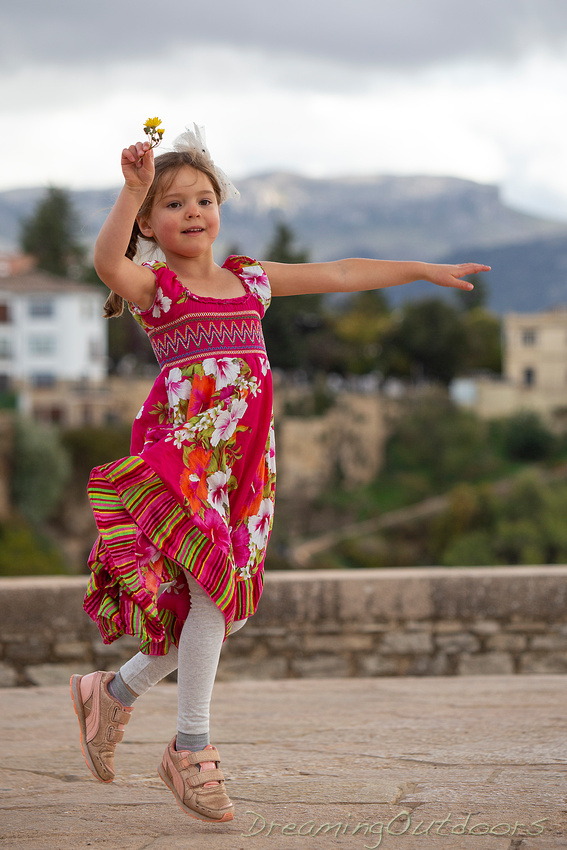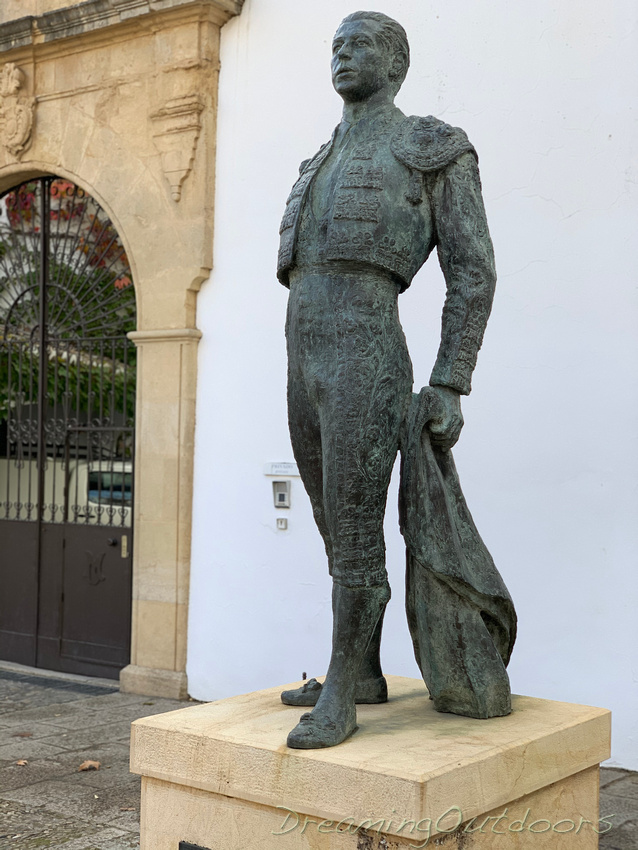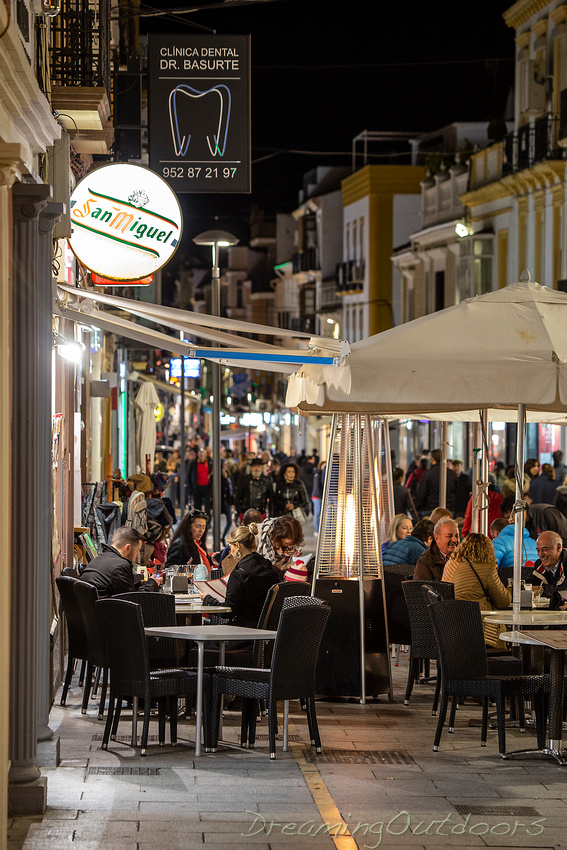 We ended the day with some gluten free churros and chocolate.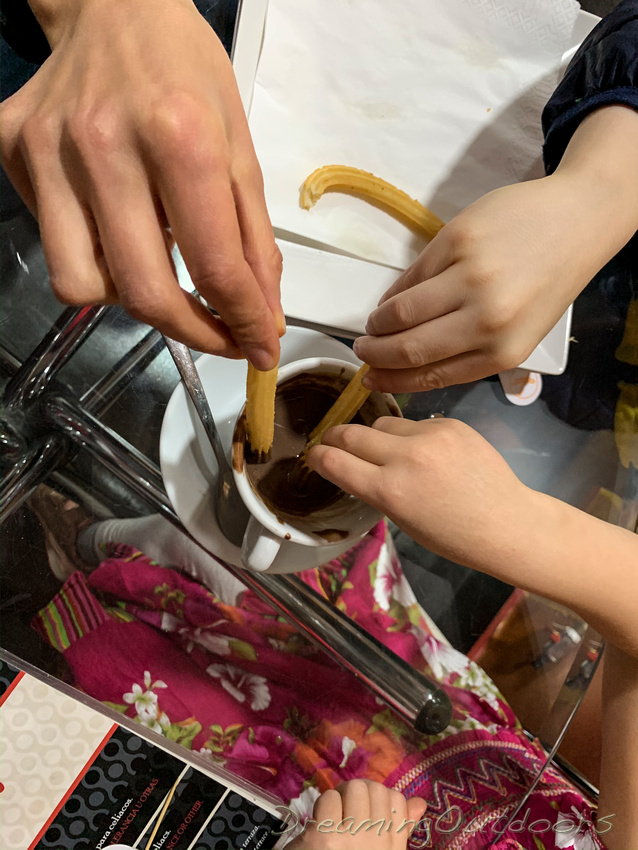 Here is our video recap: