Once again, I got up before the rest of the family to catch the sunrise and enjoy some quiet time. I started in the old, quiet section above the Roman baths, and then crossed over the main road and descended the trail into the gorge to view the bridge better.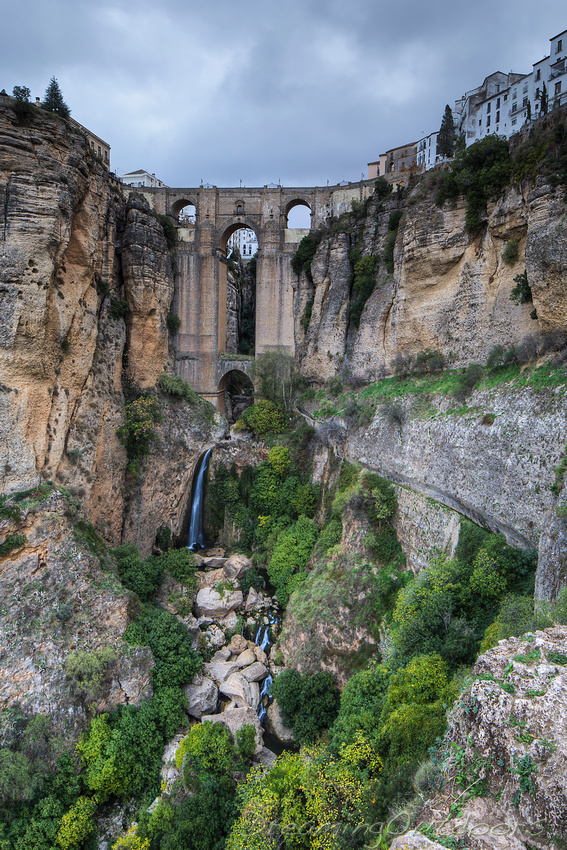 Then we packed up the car and headed for Malaga. Looking at the skies, we chose the less scenic option. This turned out to be a good choice, as the ceiling was quite low and it rained heavily even at lower elevations.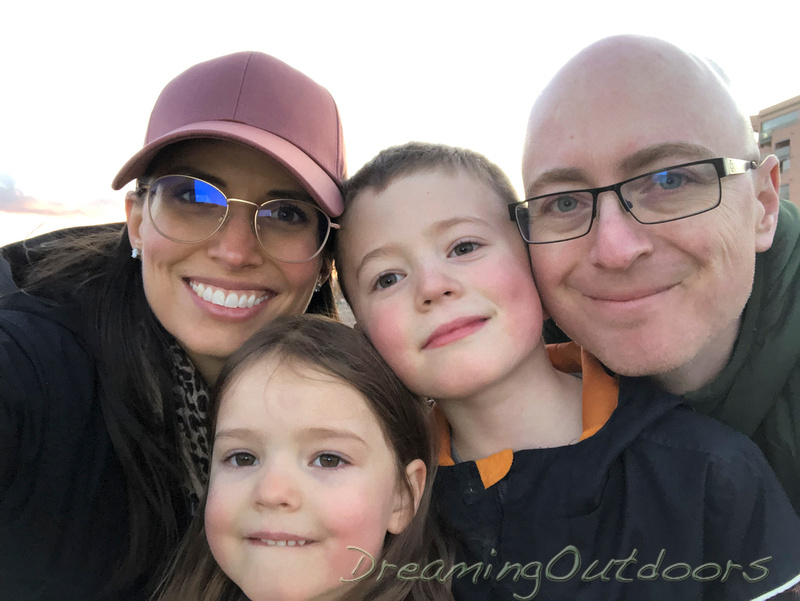 It wasn't the nicest way to end our vacation in Spain; we arrived in Malaga in the early afternoon and had planned to spend the afternoon at a park or on the beach. It was really cold and windy after the rain quit but after eating lunch in our car outside the outlet mall, we braved the conditions along the promenade. The kids had fun but Erin and I shivered the whole time. What then followed was a frustrating search for a gluten-free restaurant that was open at 4:00 pm. We finally found a pizza joint that could accommodate us, though a gourmet experience it was not. Our early evening flight timing had given us probably the only logistical challenge of the entire holiday. However, we were in plenty of time for our flight after returning our rental car, and a stress-free return was the main priority on this day.