We stayed at the Premier Inn in Croydon, south of Gatwick, which was well worth the small taxi fare for the difference in nightly rates. We took the train into the city from Gatwick (this time using our Oyster Cards) and headed straight for St. Paul's. Clara was certain we were at the wrong church because it looked more like a castle to her; I needed to have one of the staff confirm to her that it was indeed St. Paul's, which Clara was very excited about seeing.
Once inside, the novelty quickly wore off for the children. Again, we cut our visit short due to the nagging claims of boredom. Our friend Claire was waiting for us in the gift shop, and we walked across the street together for lunch at Wagamama. Callum did a great job about being more adventurous with his meal, and enjoyed a noodle dish. The staff were amazing with Clara's celiac disease and Erin's autoimmune paleo diet. At the end, one of the staff made a big deal about Callum's picture he'd coloured, and even posted it in the front of the restaurant which made a young boy's day.
We took a taxi over to Covent Garden to pick up tickets for an evening performance of Matilda at the Cambridge Theatre. We walked around in the rain a bit, stopping at a pop-up tea shop for a great time with some friendly staff, and to a crowded Monmouth Coffee for a late-day espresso. Tony met us for dinner at a great Italian pizzeria near Seven Dials. We said our goodbyes and the four of us took in a very fun evening of theatre. What a memorable way to conclude our family vacation to Europe!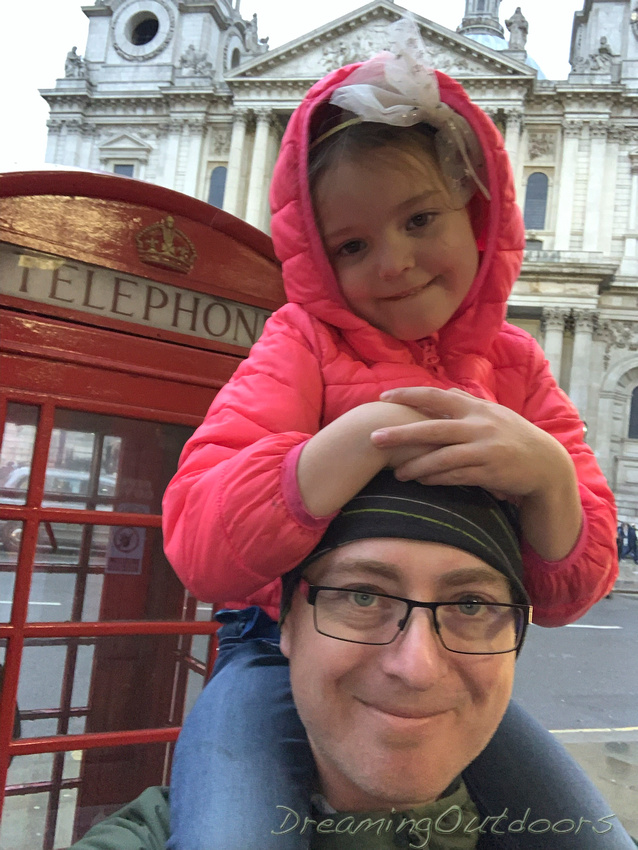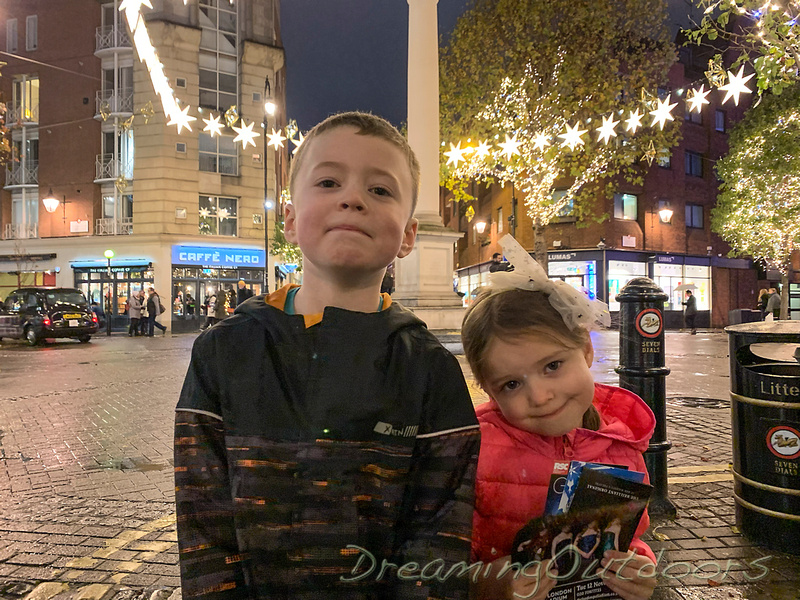 Here is the final video of our trip: