I headed for the seawall in Cadiz for sunrise while everyone slept, and was treated to some incredible colours.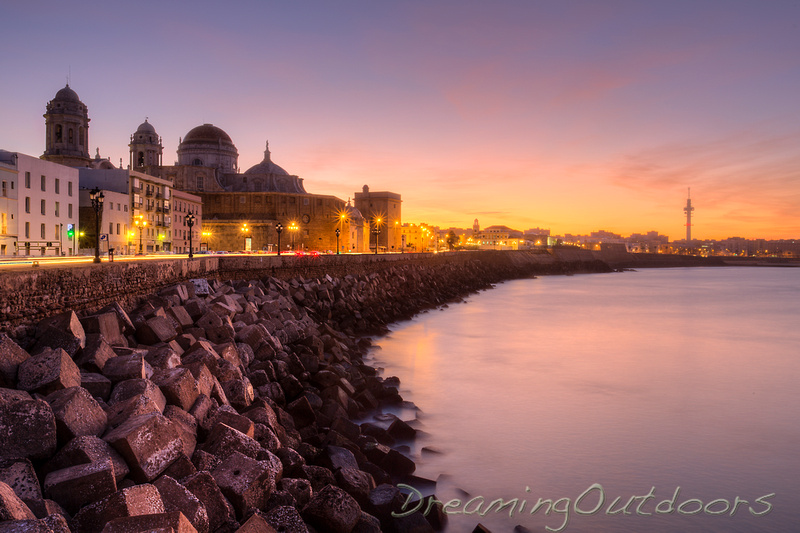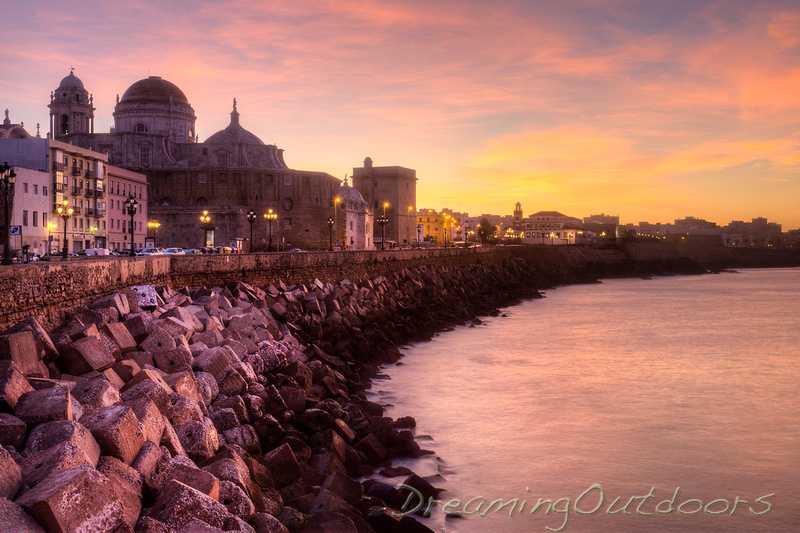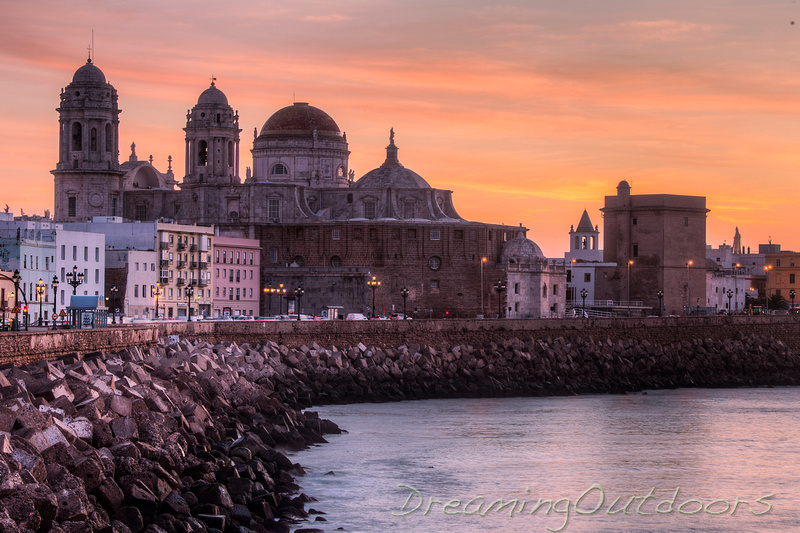 Once everyone else woke up and we had some breakfast, we went for a walk. Back to the apartment briefly to re-fuel, we went down to the beach. It was chilly but the kids enjoyed playing in the sand. Callum built a fort and the walls withstood the waves of high tide.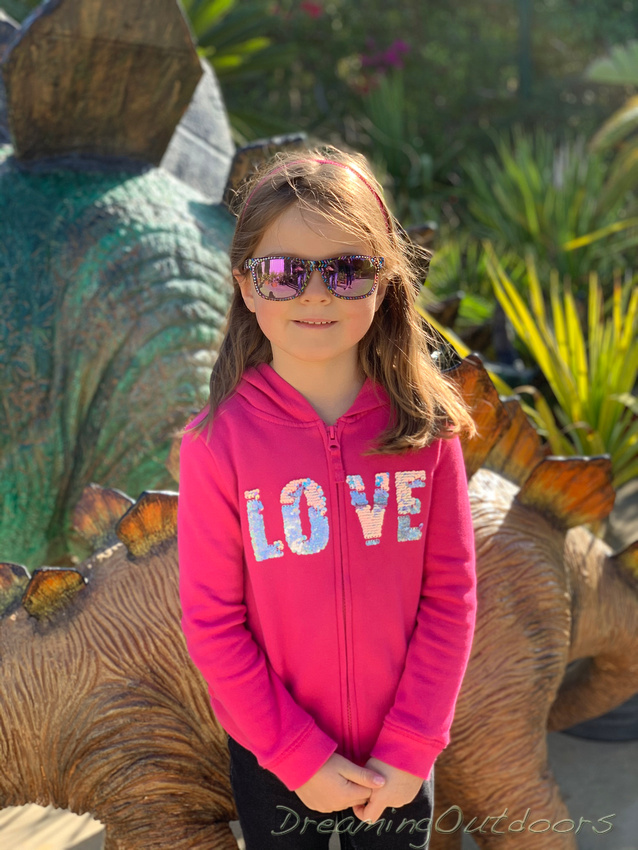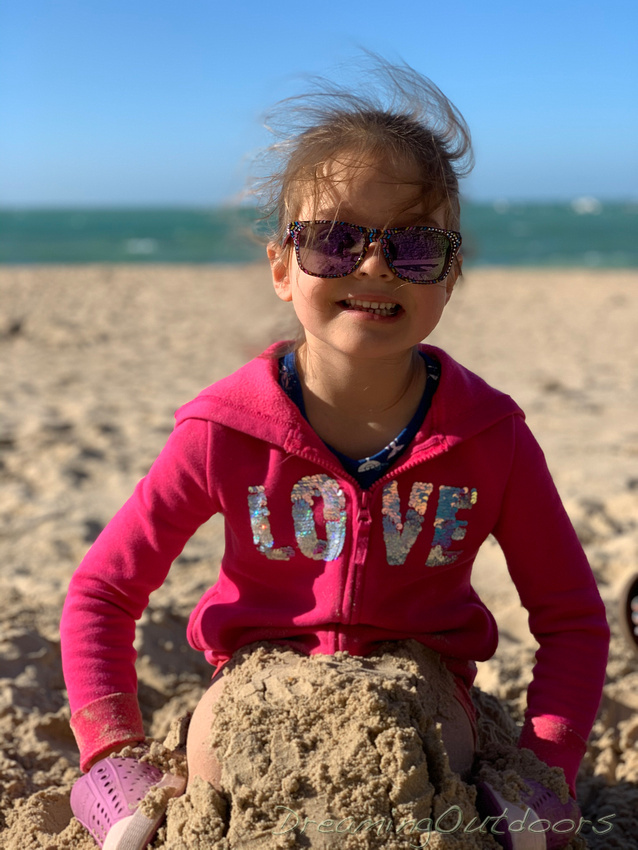 In the late afternoon, we went to the Torre Tavira and saw the camera obscura, which was really interesting. The views from the top in the late day sun were terrific.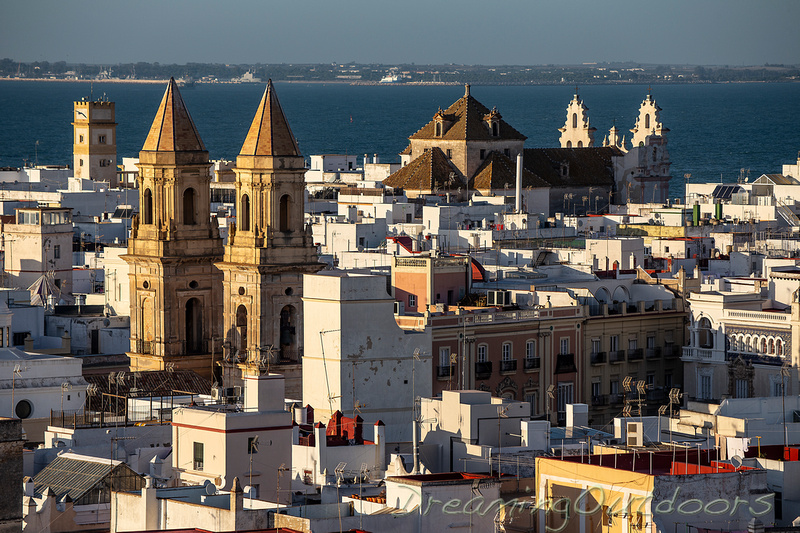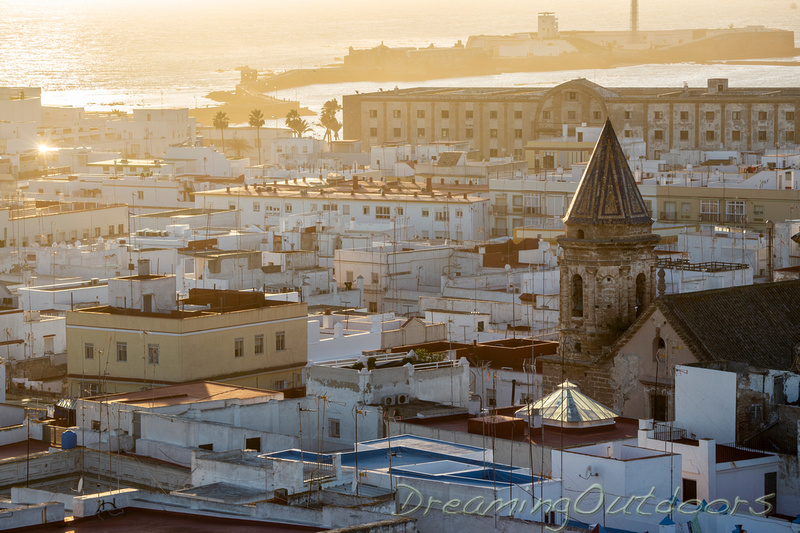 We walked past the cathedral and through a square filled with music before taking the seawall back to our apartment as night fell.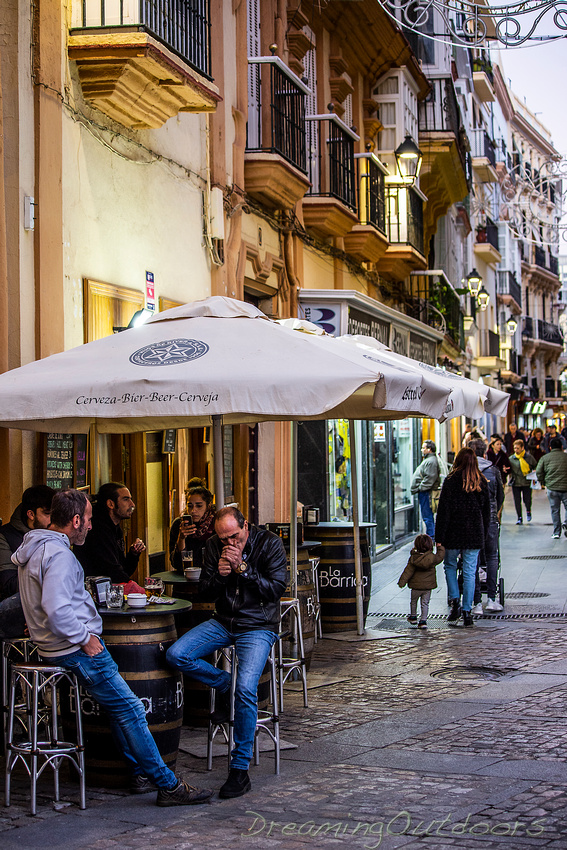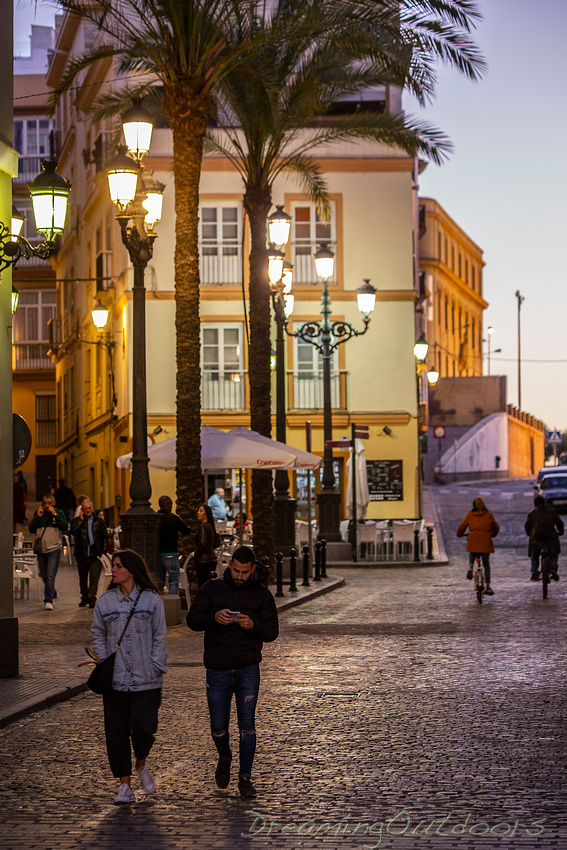 Here is a video recap: