My alarm went off at 5:00 am so I could try to catch a sunrise and somehow overcome the drab spring appearance of this beautiful city. The sunrise wasn't much, but I got these photos: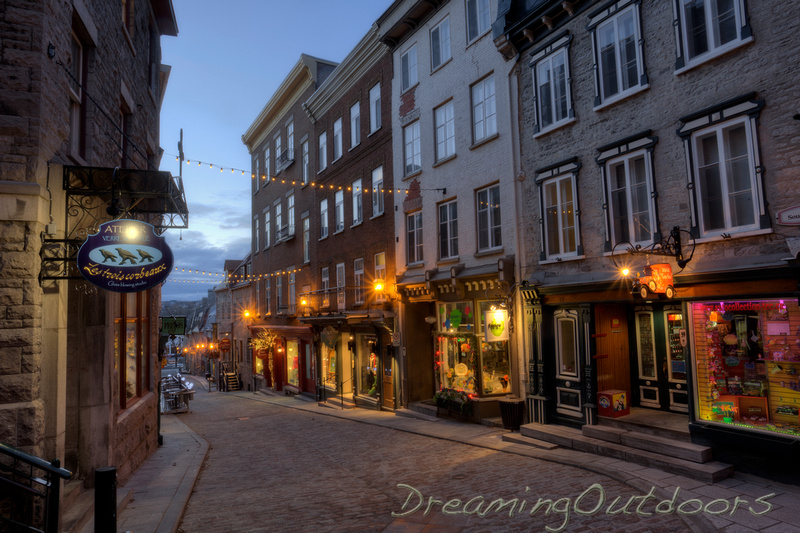 Then up the hill, to the statue of Samuel de Champlain.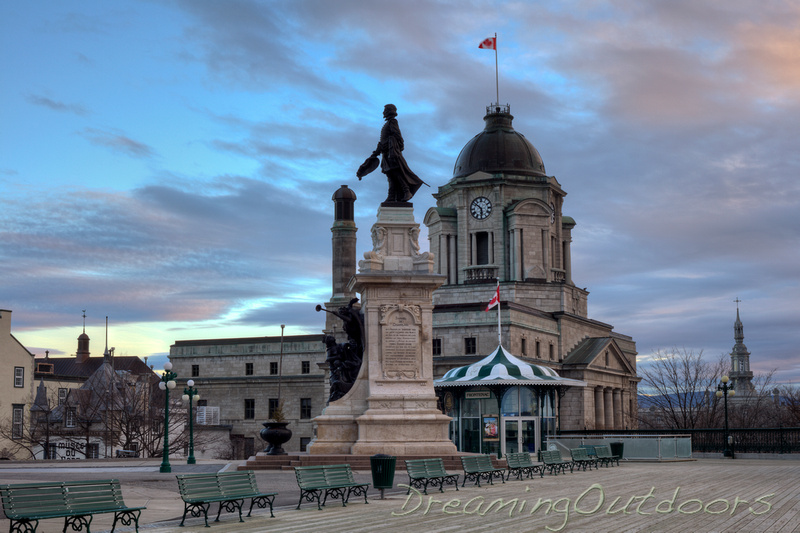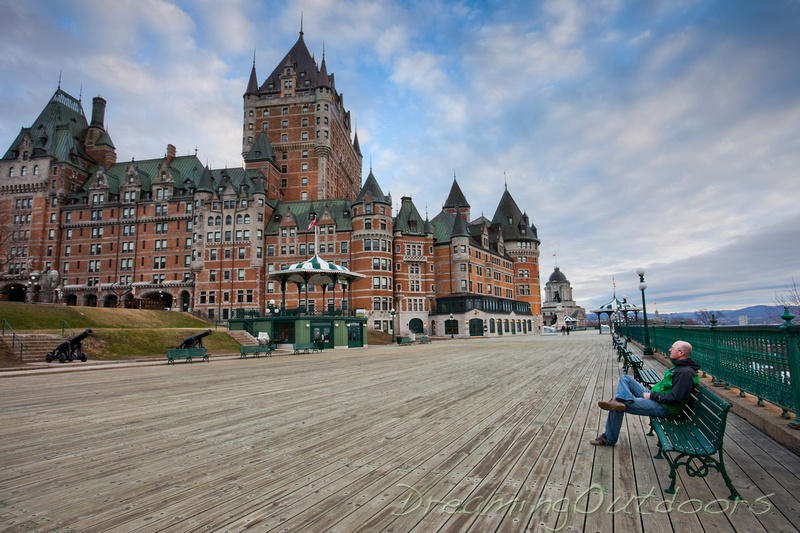 And back down the hill again...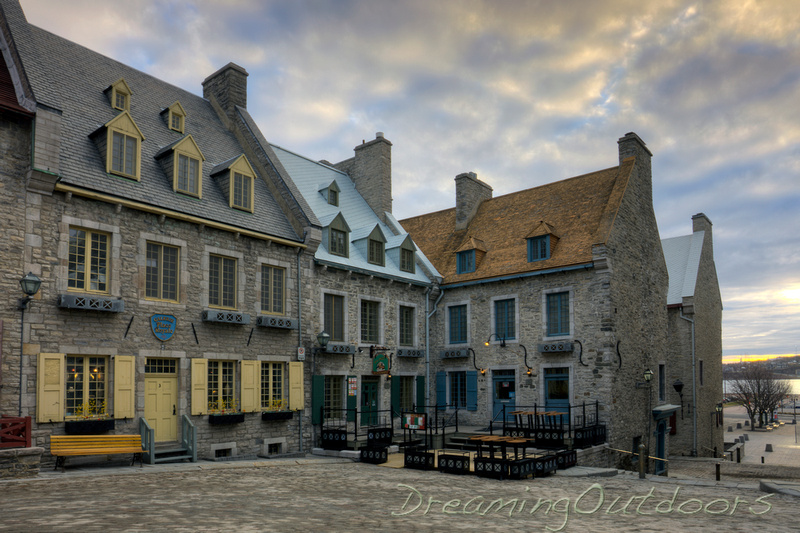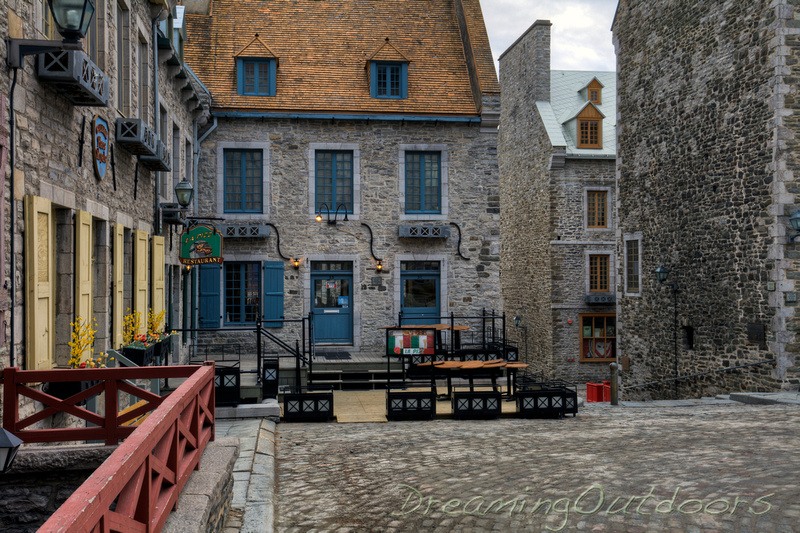 After breakfast, we packed a picnic lunch and struck off to Le Petit Champlain for an espresso before walking up the hill and peeking inside the Chateau.
We then walked around a bit and found a clothes store to do some damage in.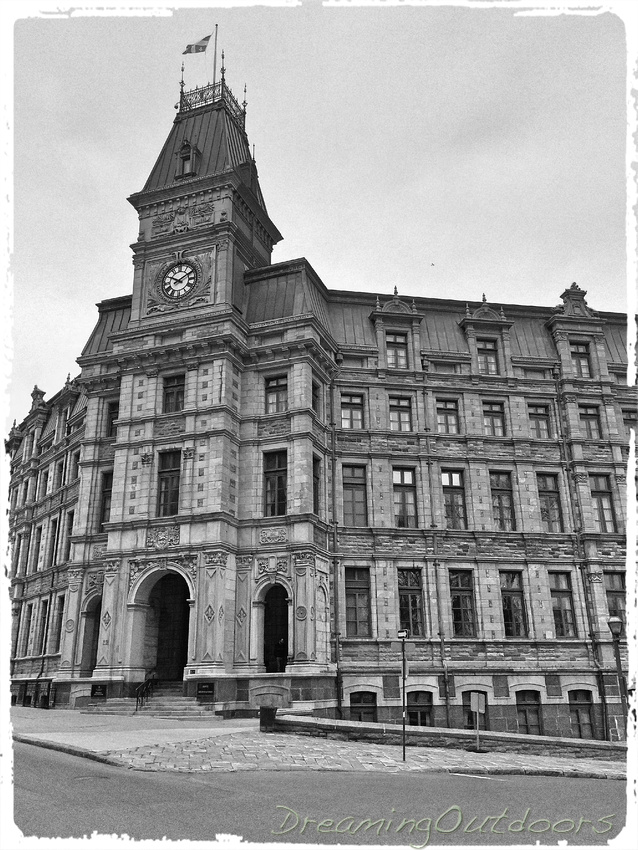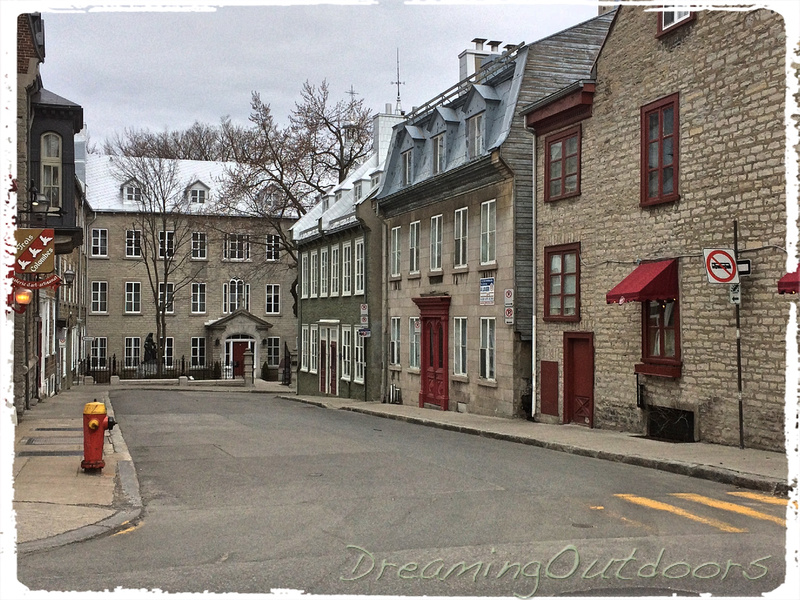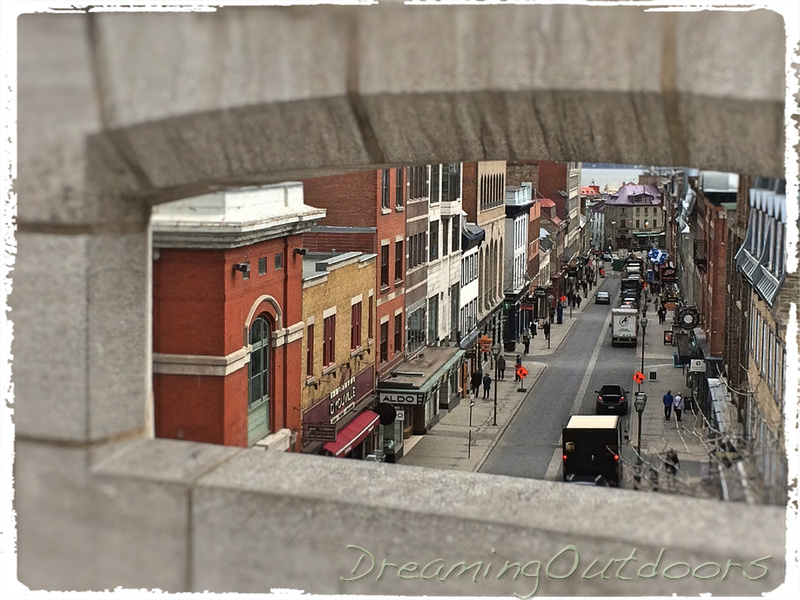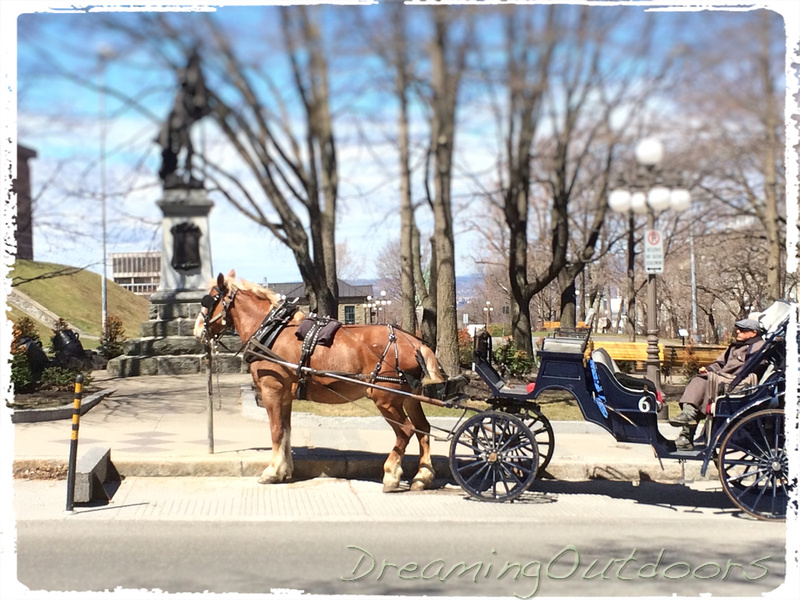 We proceeded to the Citadel for our picnic lunch, followed by a guided tour.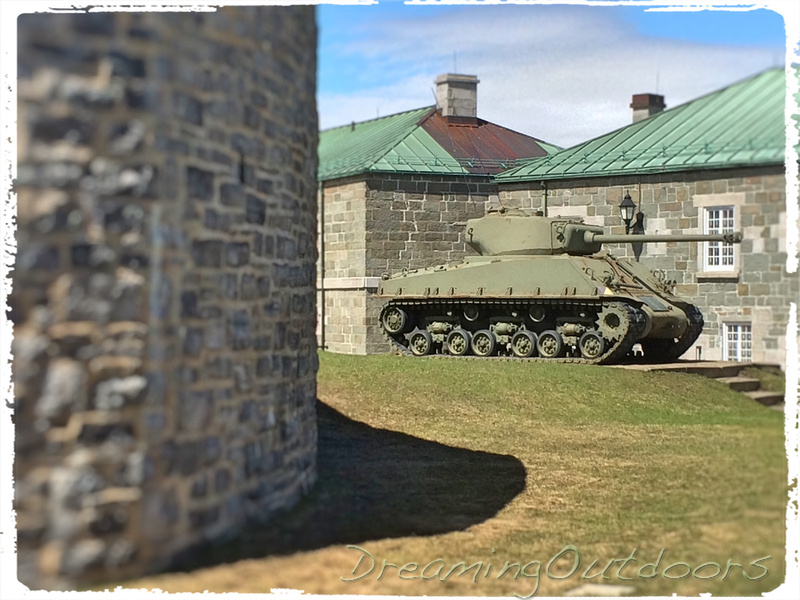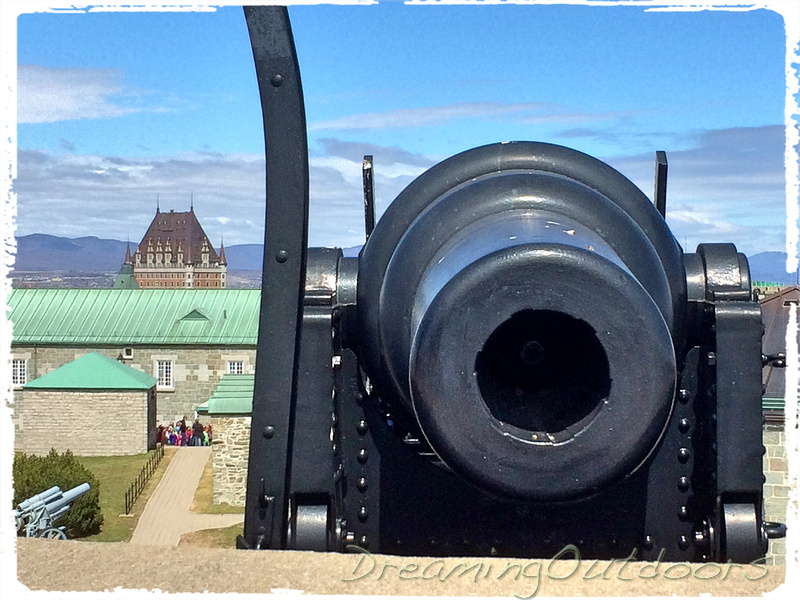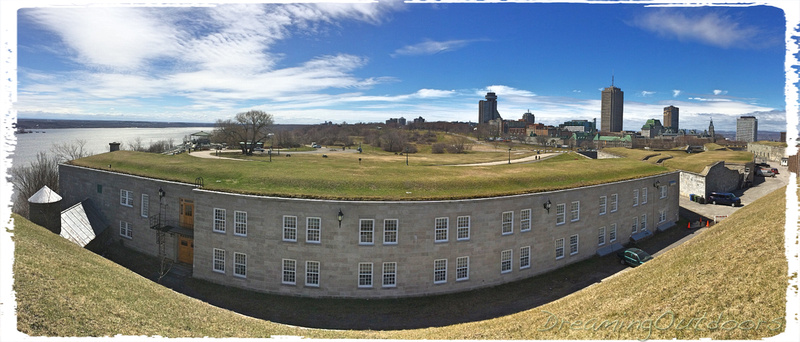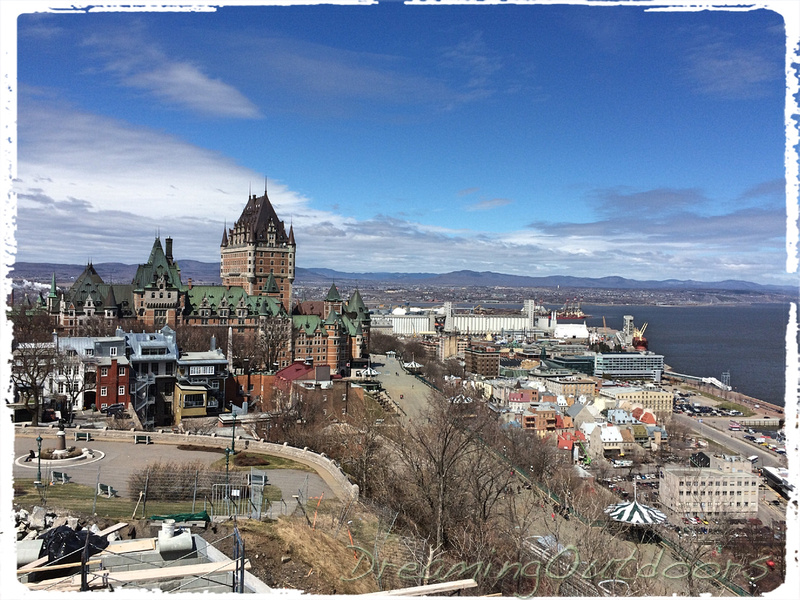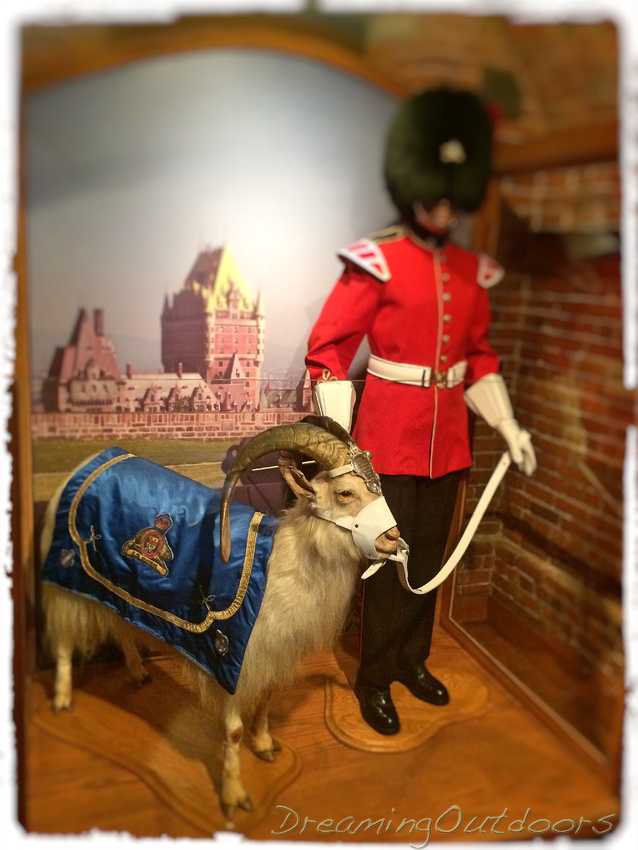 We looped north and stopped at a grocery store for supplies. We didn't get the kangaroo.
Thinking a dinner out might push our luck with the infant, Erin made a delicious meal in our hotel kitchen: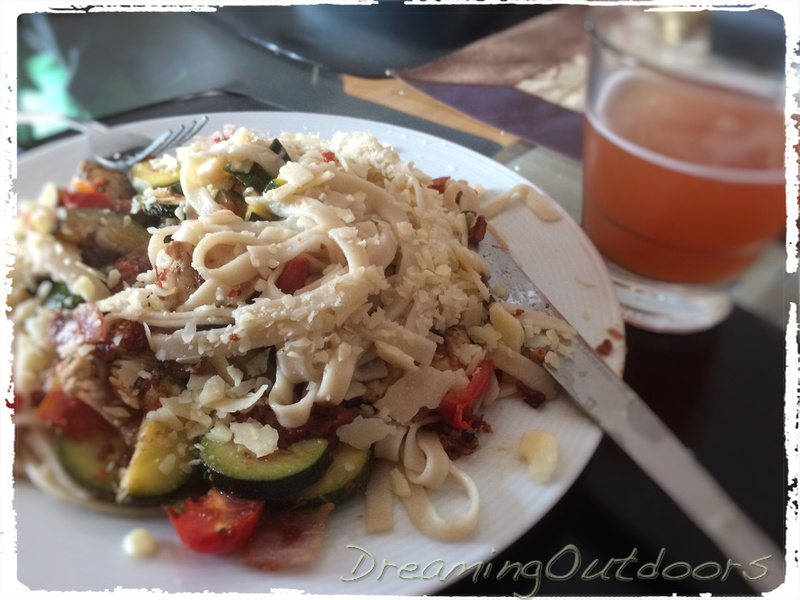 As evening approached, I had one last chance for a sunset, and the sky looked good. From the viewpoint below the citadel, I set up the tripod in a very brisk and cold wind. I wanted to have both the colour in the sky and the city lights in the foreground. To accomplish this, I would need two exposures taken quite some time apart. I anchored the tripod as securely as possible to the concrete wall, attaching my bag underneath for extra weight. When I pressed the shutter, I would straddle the wall and crouch around the camera to block the wind. I was absolutely frozen, but next to me was a guy without a jacket, playing dice all by himself on a park bench. I'm not sure he was fully human. The first photo is a shot of robot dice-solo's bench, and the second photo is a combination of two photos taken 1 hour apart.