It was a cool, breezy grey day as we walked up, down, up, and down again through Quebec City. We enjoyed the sights but wished that spring had arrived on time this year!
We walked through the market at the old port, picking up some nougat and licorice.

Then to find our Christmas decorations for 2015:
Walking around Le Petit Champlain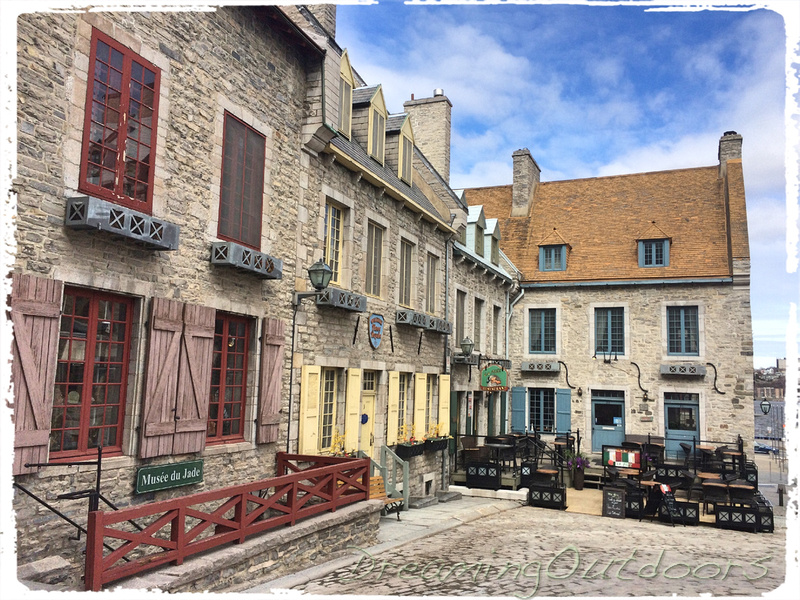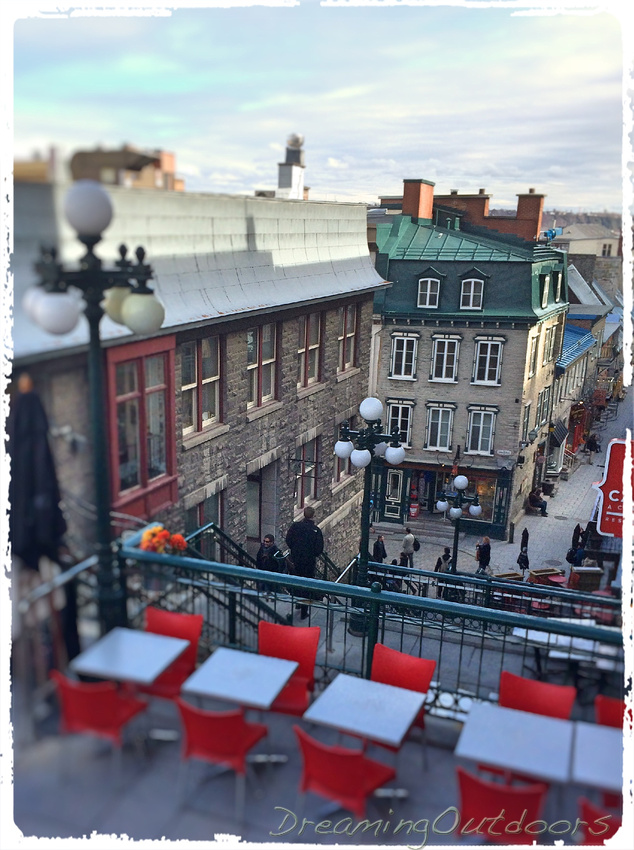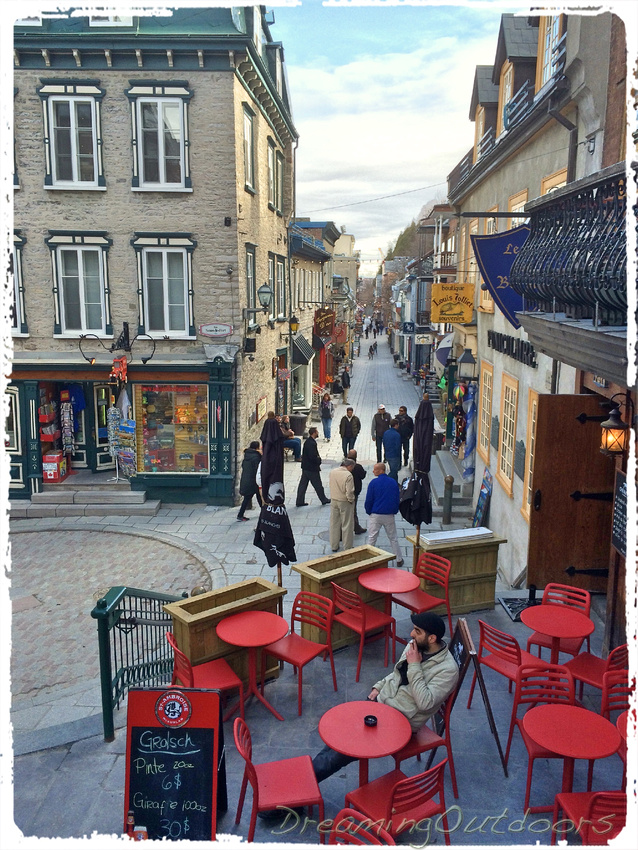 And to Chez Ashton for some poutine!
I went back out as the sun was setting to see if I could get any decent photos. A few turned out okay: