After tackling Cathedral Peak, I wanted to take the opportunity to photograph the mountains from the Zulu village just outside the gates. We parked next to a little shack where an enterprising young man had started a 'convenience store,' selling mostly candy and snacks. He was very friendly when I approached him and complimented him on having the best view in the village. Just up the street some young men were kicking a soccer ball around. Next thing I knew I had little children running up to me and I was buying them treats from the store. They of course wanted their picture taken and struck goofy poses for the camera. At one point, a toddler walked up to me with wide eyes and held out his hand, offering me a coin. I took it, thanked him for his generosity, and then gave it back to him. I like these images and they hold nice memories for me.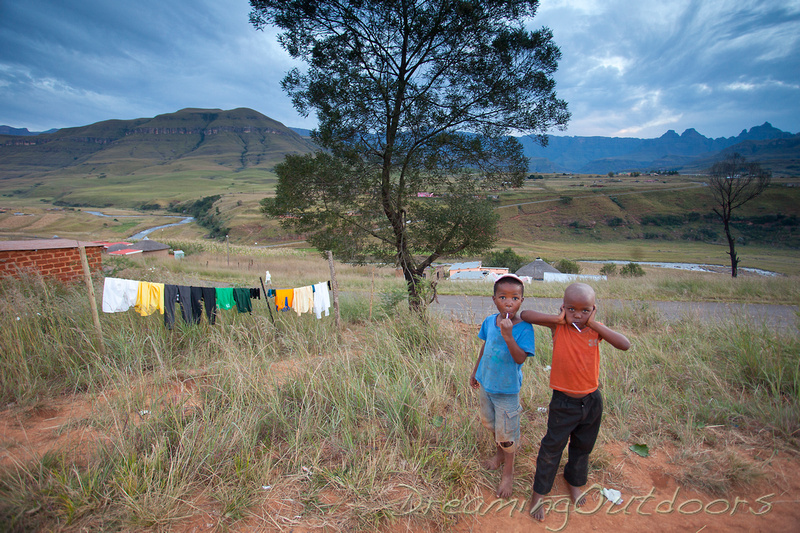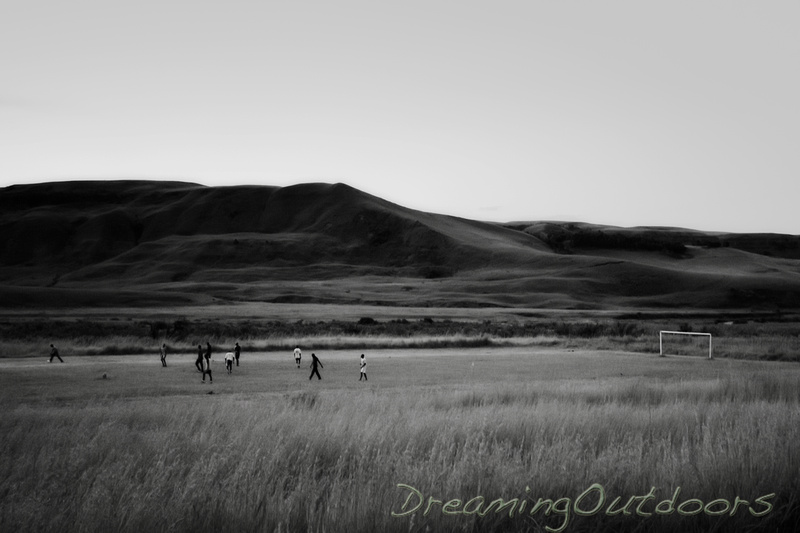 ---------------------
The next morning, I had dreams of photographing the river with the spectacular alpenglow we had witnessed the sunrise before. The weather had different ideas, but I was happy enough to capture the rain clouds which hung low over the Berg. Thanks again to Tim for a wonderful trip.
---------------------
Here is a short video of clips from our time in Drakensberg, including my parents' helicopter tour:
---------------------
We returned (a little earlier than we otherwise would have if it wasn't for the rain) to our hotel at the Belaire Suites in Durban and settled in for a few days. This would be the last phase of the journey as I was attending a conference for 3 days. What a trip it had been so far!