I got up early while the rest of the family slept, and enjoyed the incomparable Plaza de Espana with few other people around.
Afterwards, we had a late breakfast and toured the Cathedral. It was a very popular attraction but we had purchased our tickets at another cathedral the day before, which allowed us to skip the line. Once inside, however, we were faced with even more people and it took quite some time to reach the top of the Giralda Tower. The church itself was breathtaking but it was difficult to take in as much as we wanted to, due to young children claiming boredom.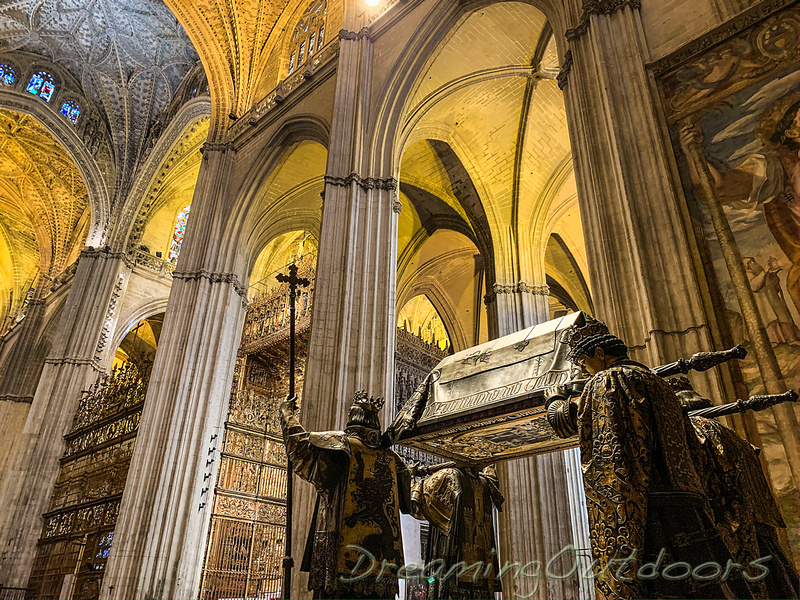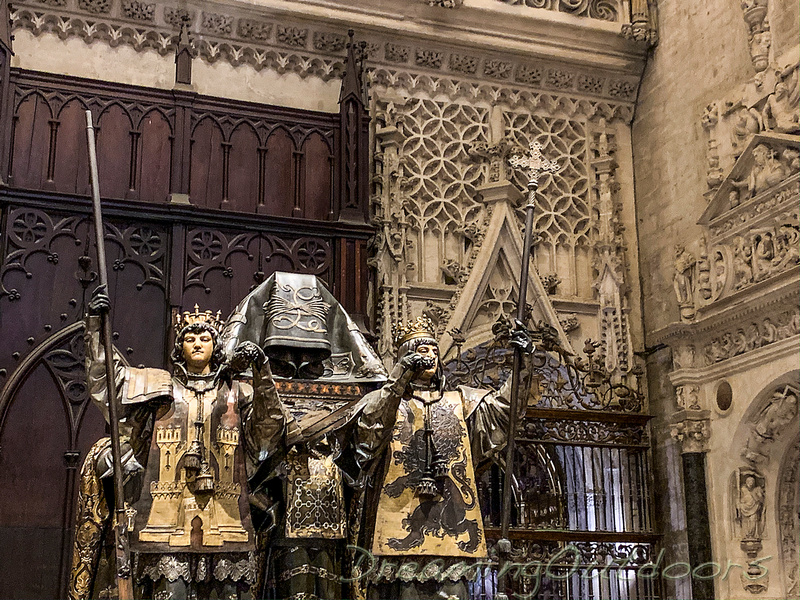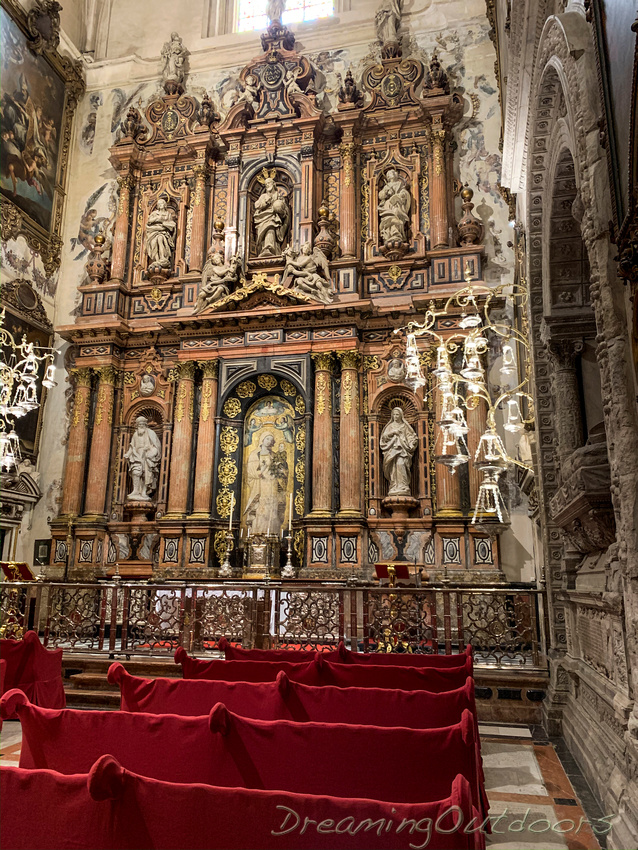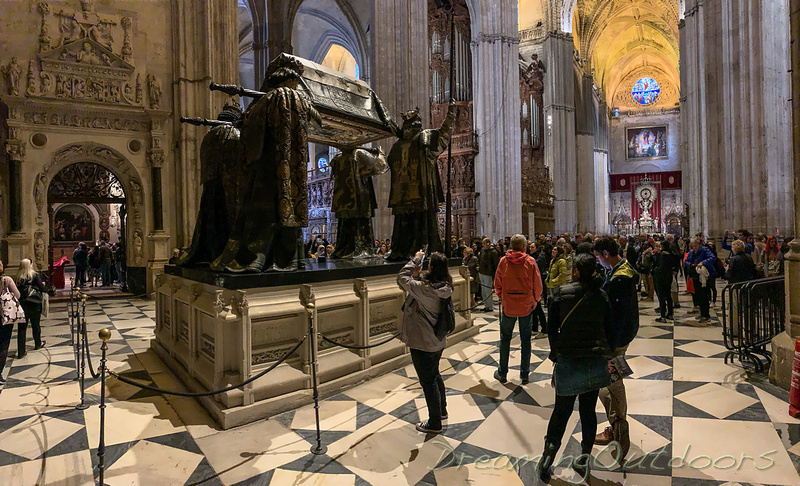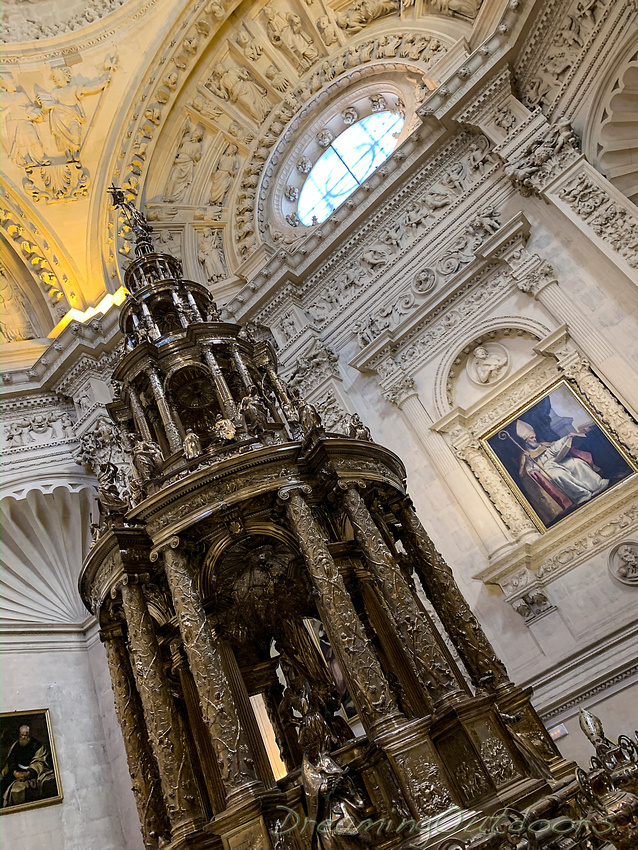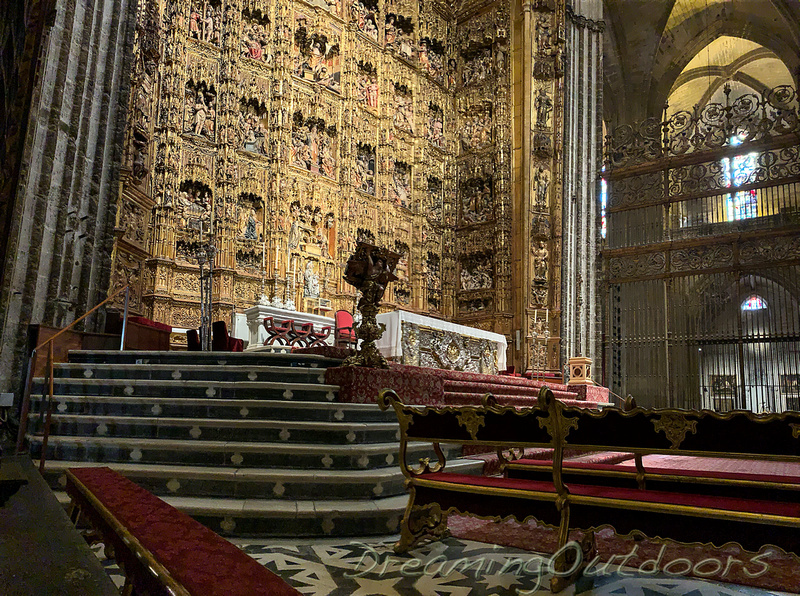 We had a late lunch and went back out for a good espresso at Torch, a playground stop, and then returned to a bustling Plaza de Espana where we rented a pedal cart and toured around the park.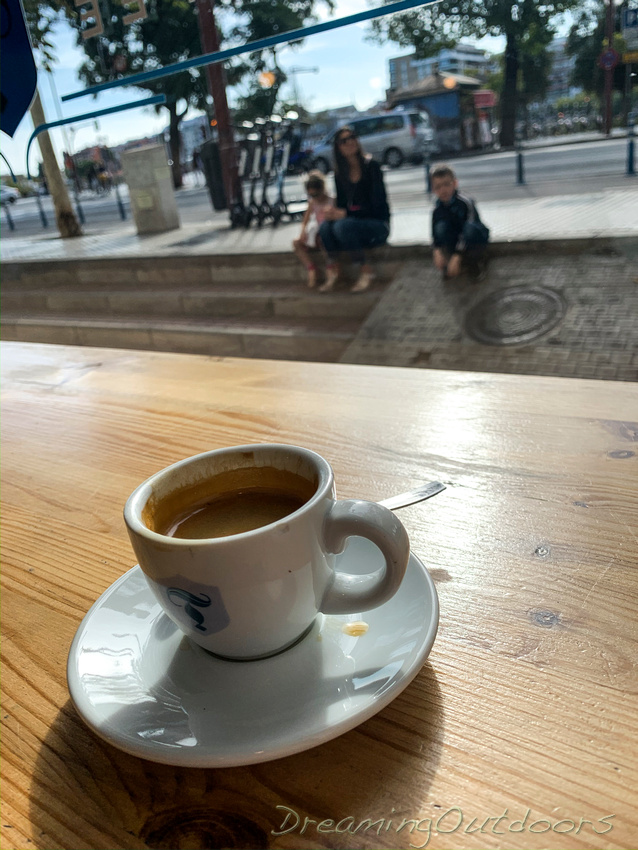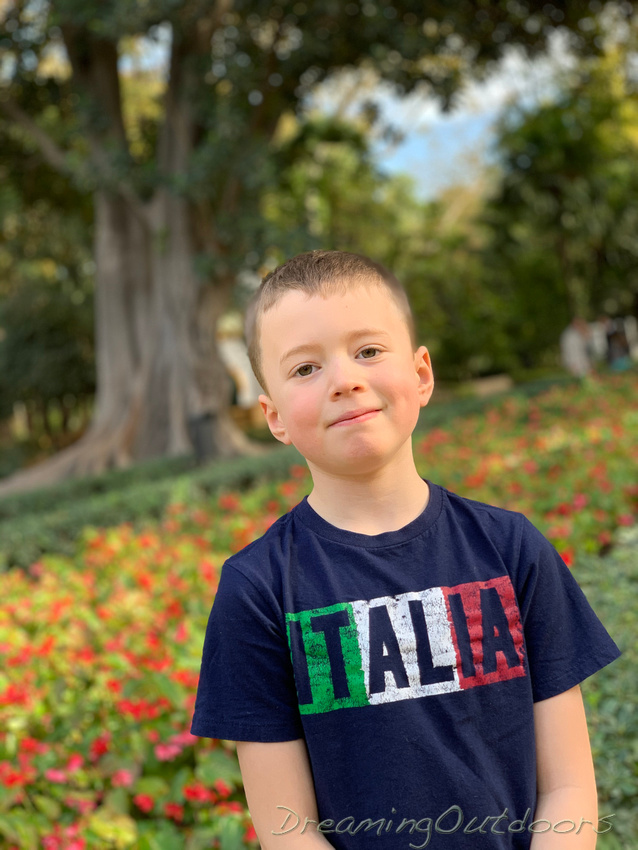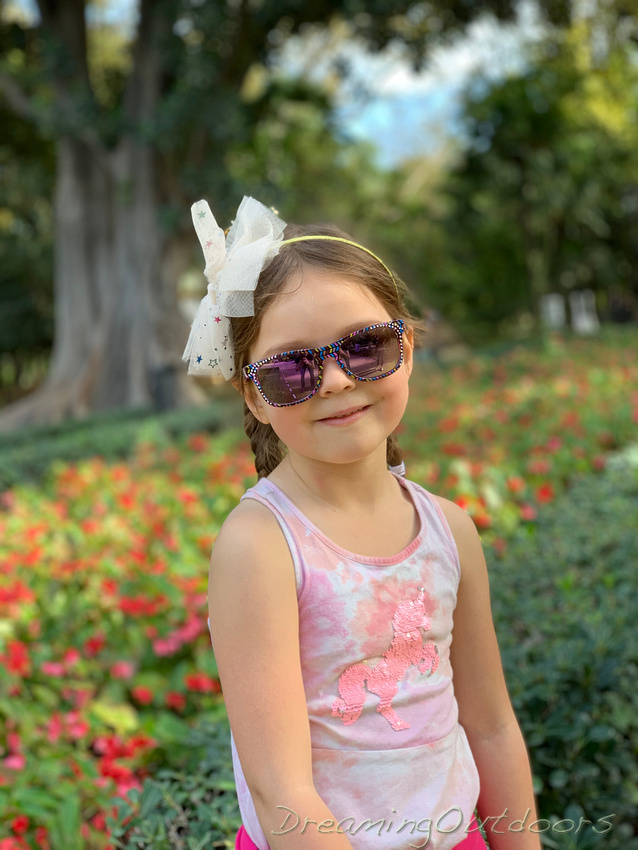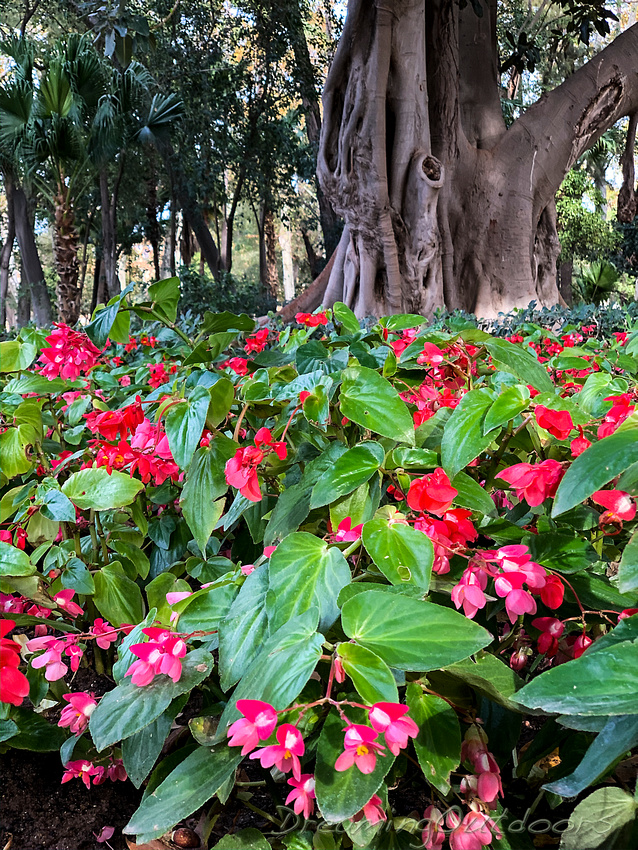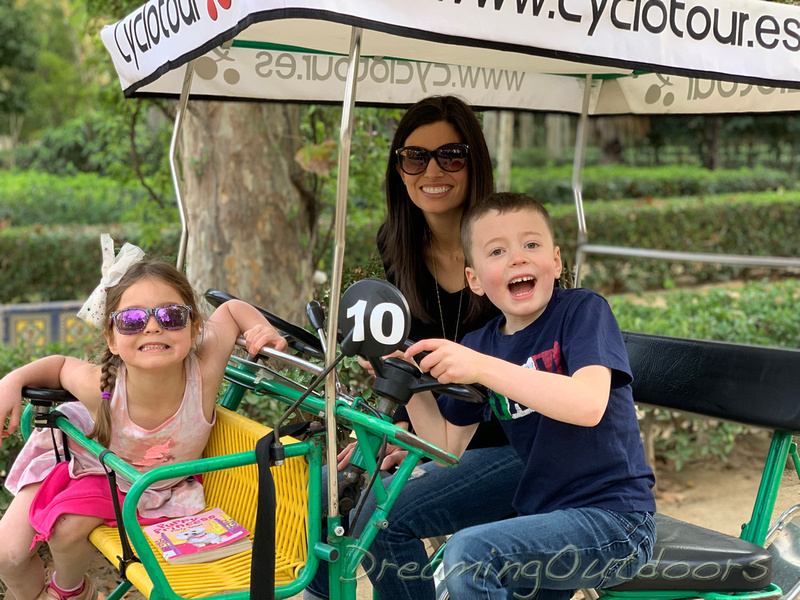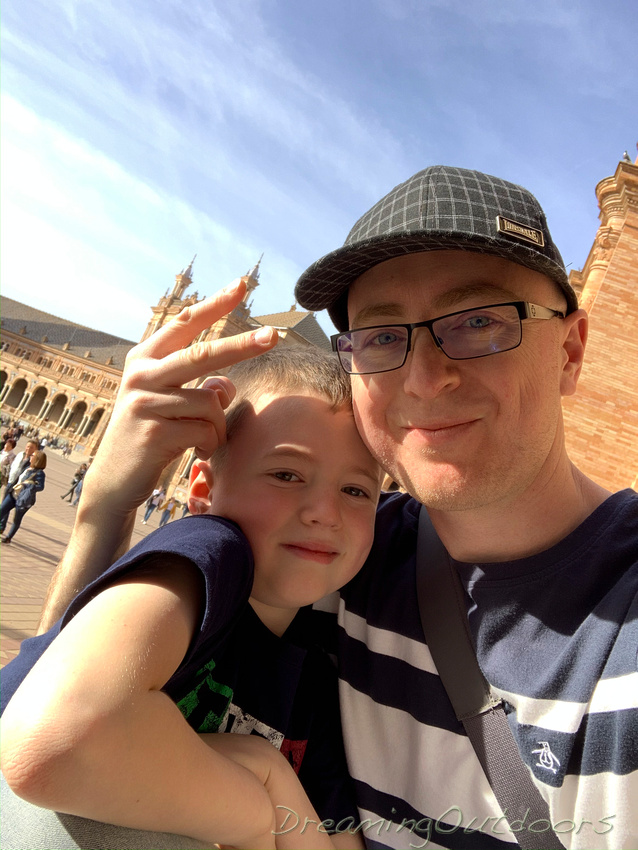 We could have spent a bit longer, but we wanted to get to the Setas before dark. We thought about taking a taxi, but in reality it was just as quick to walk. On the way, we passed through some colourful squares:
We did catch some nice colours after sunset from atop the "weird mushroomy thing." By this time, the kids were quite tired; however, we found it a worthwhile stop for the interesting architecture and good views.
Here is a video recap: