I slept through my alarm and didn't take any sunrise photos. Our first activity of the day was to visit a large playground along the east side of the river, rather far to the north. It was a mistake to walk, in retrospect, we should have taken a taxi. The kids loved the big pirate ship and water features at the park and we took the bus back towards the centre.
Our second activity after lunch was to visit the Alcazar. The gardens were extensive, and would have been magical in the spring or summer. It was a cold day so we didn't linger as long as we might have otherwise. The palaces were also very beautiful but the kids were predictably underwhelmed. While the Alcazar certainly cannot be missed, it is difficult to beat the Alhambra Palace in Granada.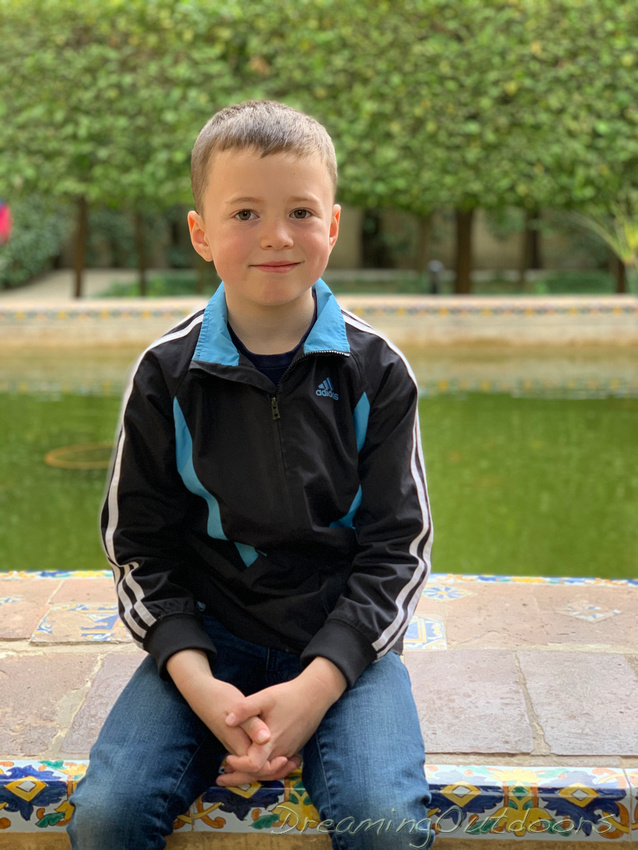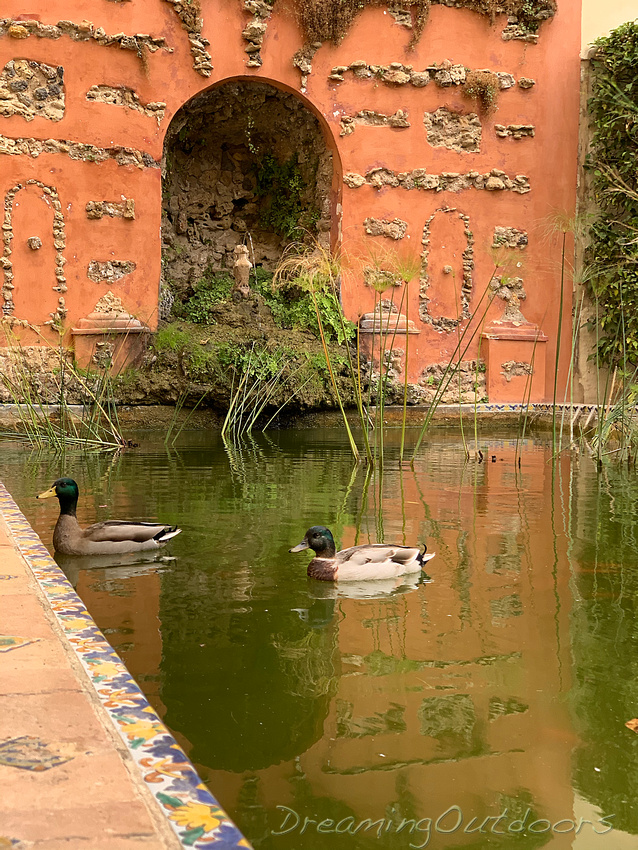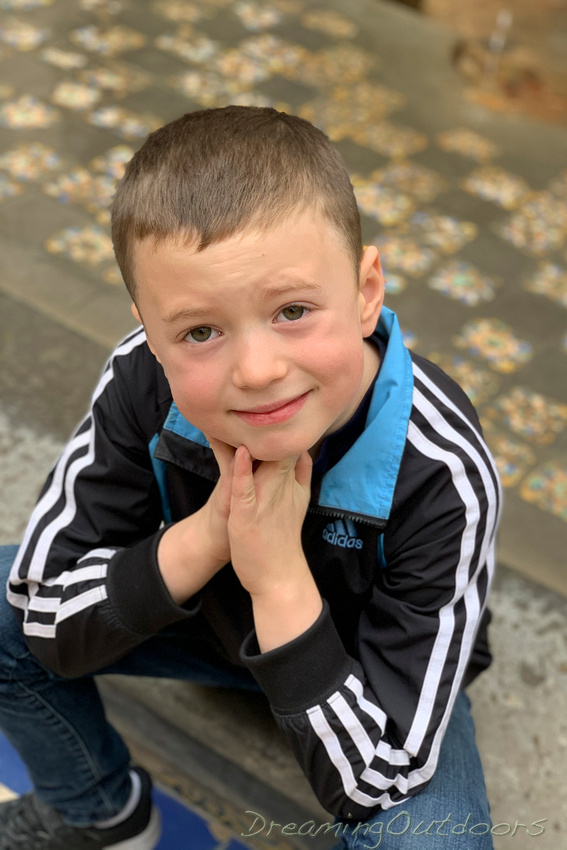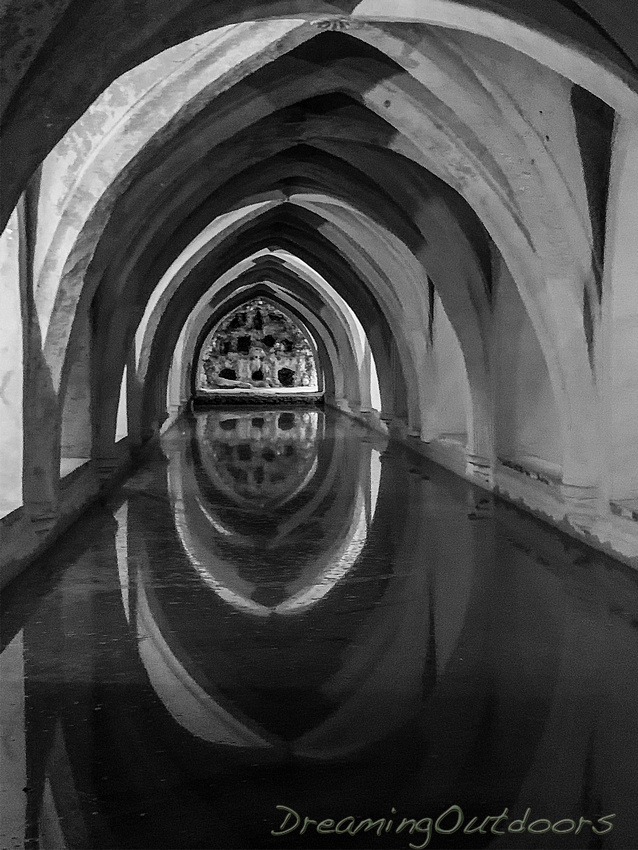 After supper, Callum and I left for the highly anticipated match at the Villamarin between Betis and Sevilla, intercity rivals. There was great energy as we arrived outside the stadium. We found ourselves behind a crowded barricade under guard while the Sevilla fans paraded towards the stadium flanked by mounted police. The chanting between the fans was really something to witness, although I had to explain to Callum that some words are not okay to repeat, even if they are in a different language.
The start of the match, including the unison singing of the Betis Hymn, was unforgettable. The rest of the game won't linger as long in the memory. We got to witness a tying goal by the home side shortly before halftime, but overall the match was rather disorganized and lacked some of the reckless enthusiasm going forward, which I'd accustomed to seeing from Betis in recent years.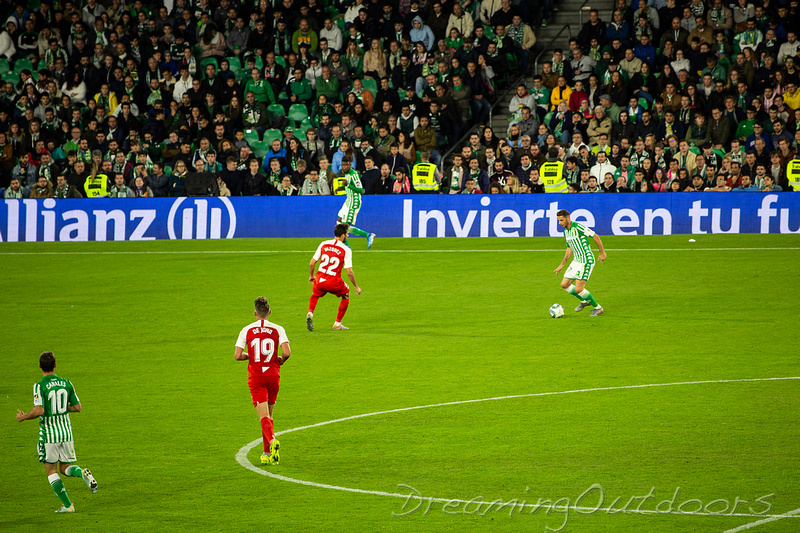 We left the stadium amongst the masses, and with luck caught a bus when Callum was clever enough to identify the #3 which I missed. This got us home just before midnight, and we hung up our green and white striped scarves for the evening.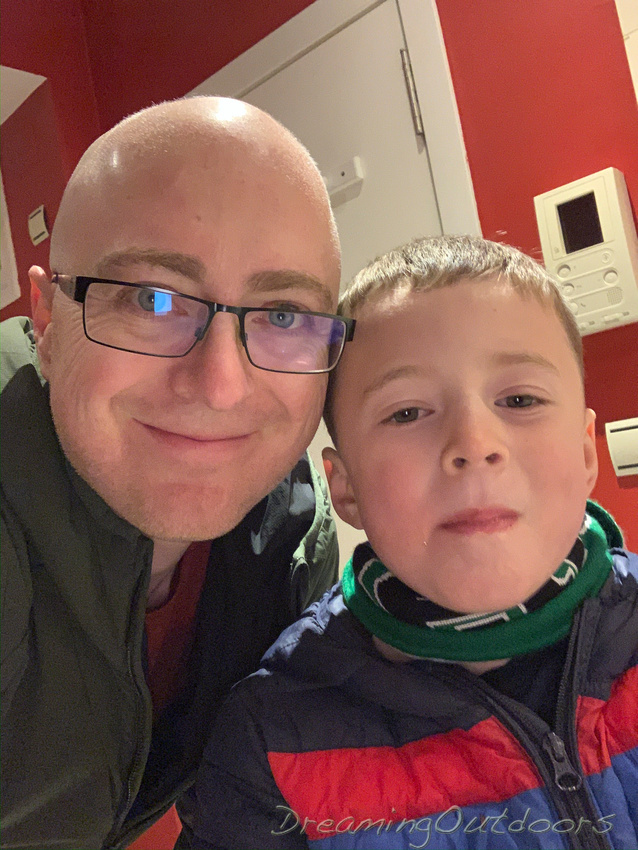 Here is a video of another very long but very enjoyable day in Sevilla: