The day started early, with a taxi to Luton airport. We were in good time, but it's amazing how the moments evaporate. The security line at Luton is not my favourite; it feels reminiscent of a cattle auction, and sure enough Erin had to wait quite some time to have her bags manually searched. Meanwhile, I thought I'd get started towards the departure area with the two kids. In the dutyfree shop, we found a double decker Lego bus that was a perfect souvenir for Callum. Clara was begging for water, so I picked up those items and carried along the way. After several minutes, it became apparent that I'd walked right out of the shop without paying for the Lego and water. We hadn't passed through a payment area near as I could tell, so we backtracked against the flow of people. As time ticked along, we found the payment area located off to the side, waited in the queue and paid for our items. Looking up at the departure screen, it now said that our flight gate was closing. I picked up Clara and ran with Callum sprinting behind me. Erin was waiting at the gait, quite worried and confused about our absence. Fortunately the sign turned out to be rather alarmist, as we were penned in for quite some time before boarding our EasyJet flight to Seville.
The flight was uneventful until we started descending. I got a fantastic view of Arcos de la Frontera from the air, though now photo of it. The pilot was most welcoming to the children and allowed them to sit in the flight deck once we started deplaning.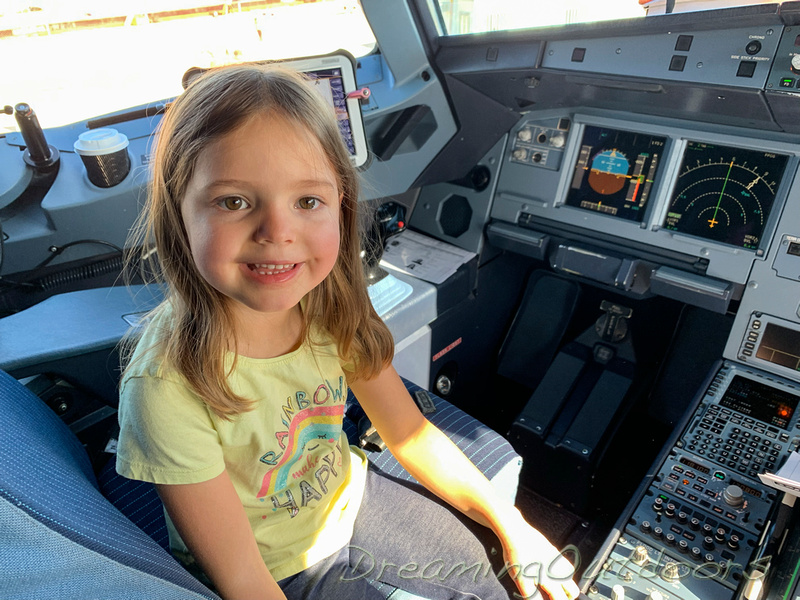 We had planned to get a taxi direct to our apartment, but a strike left us taking the bus into the city. In the end, this saved us a bit of money and the walk from the station was okay. As it was, we needed to drop our bags and head out for lunch prior to being able to check into the Giralda Suites near to the Cathedral.
We had a nice lunch, wandered over to Triana, then back to check in. In the evening, I returned to Triana for some sunset photos. The atmosphere was very pleasant as the sky turned from orange to pink to purple.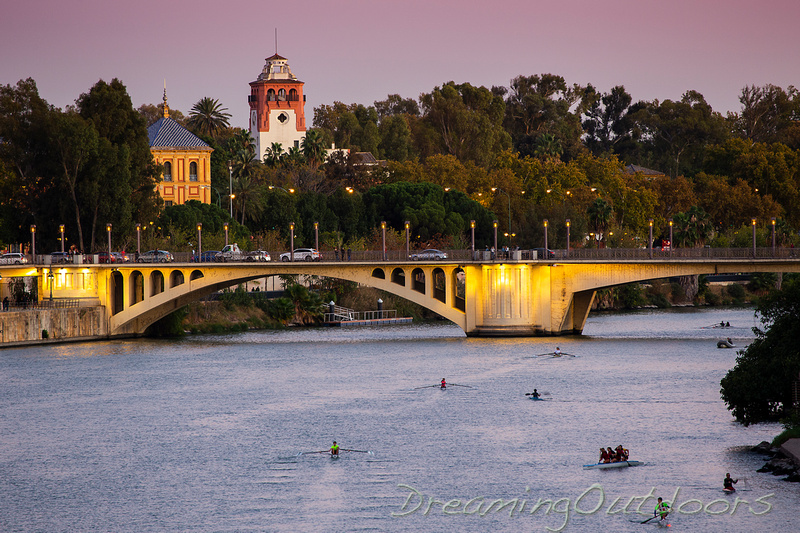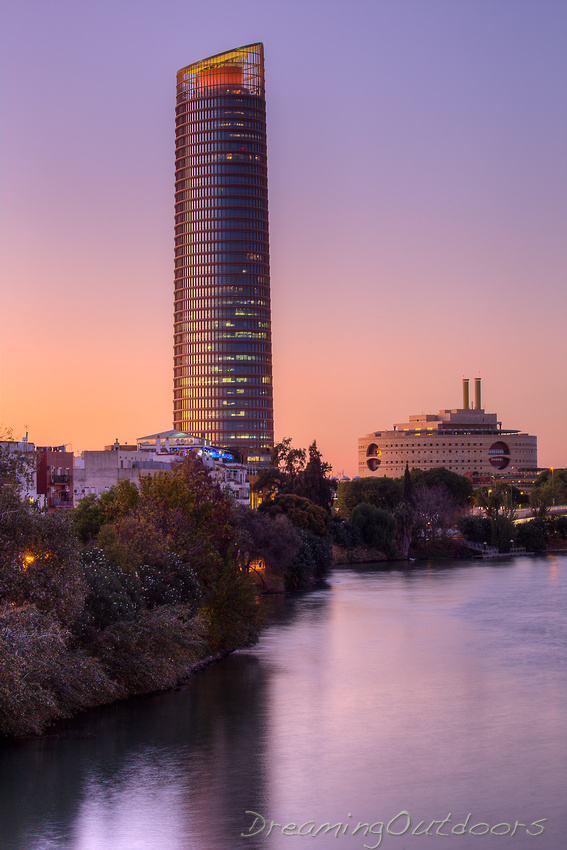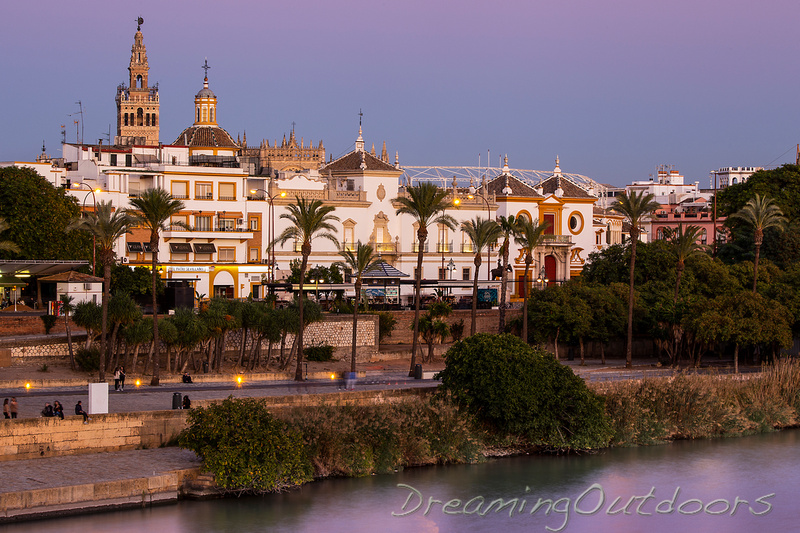 Here is a video from the day: