This would be our first overseas trip with our kids, aged 5 and 7.
We booked Westjet flights from Edmonton to Gatwick via Toronto. Even though our final destination was Spain, Westjet did not offer their seasonal flights to Barcelona in November. We thought it would be a good opportunity to see London during our trip, and EasyJet offered excellent flight options. We flew all four of us return to Spain from London, including one checked bag, for $400 CAD total.
Westjet's new 787 Dreamliner comfortably took us from Toronto to Gatwick overnight. Sleep was minimal; I find this flight is not quite long enough to get comfortable for a night's sleep, and you don't get the same quality of meals as on a flight from Calgary to to London, for example.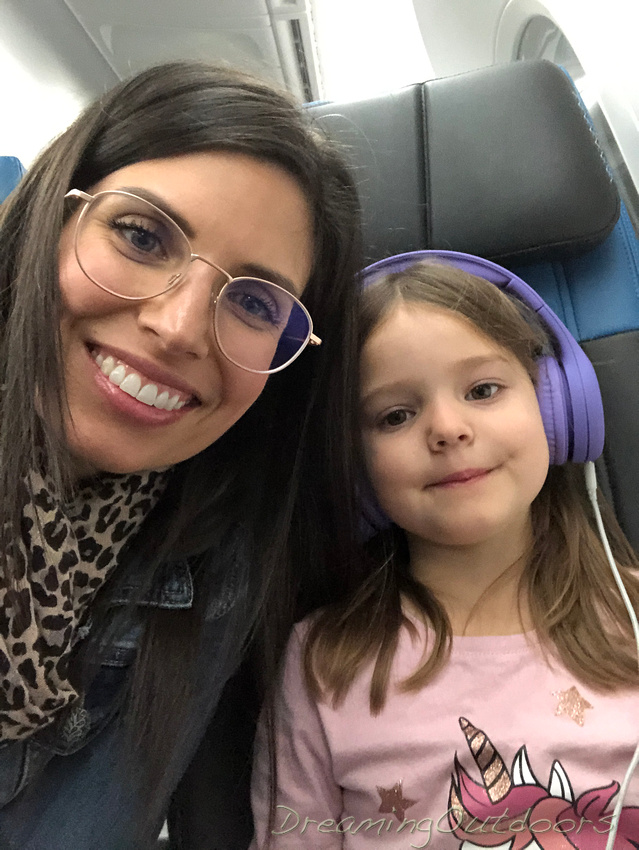 We got in earlier than expected and were onto the train by 9:00 am. Changing to the Underground at St. Pancras, we exited Baker Street and found my friend Aaron's place, which was generously offered to us as a staging area for our half-day in London. Becoming quite hungry at this point, we met at Nando's in Picadilly. This was a safe and healthy option for us, as we were traveling with a 5 year-old celiac.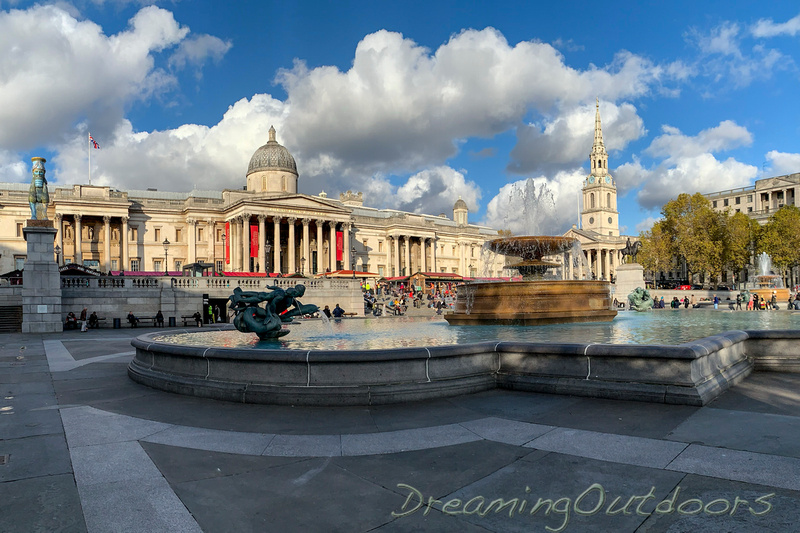 We walked through Trafalgar Square to the Thames and crossed over Westminster Bridge. We used the 2-for-1 promotion offered through the National Railway to purchase tickets for the London Eye. I had chosen to pre-purchase train tickets from Gatwick rather than using an Oyster Card, in order to qualify for this promotion. This also allowed us to buy ourselves "regular" Oyster Cards at St. Pancras rather than the tourist ones which were available at Gatwick. The children could travel for free with our Oyster Cards, although we needed to purchase them a child's fare on the railway. It's all rather complicated, and needlessly so.
With luck, there was no queue and it was sunny in the late afternoon.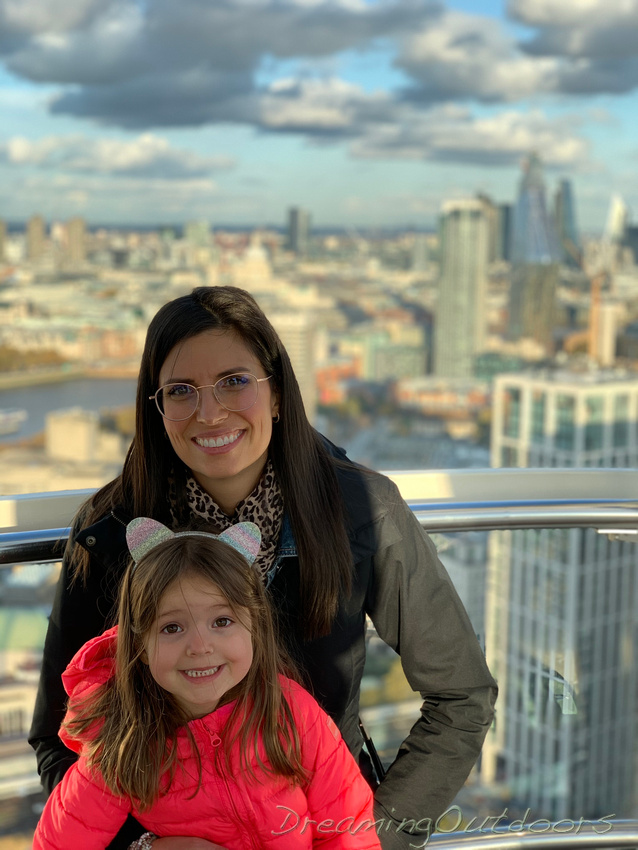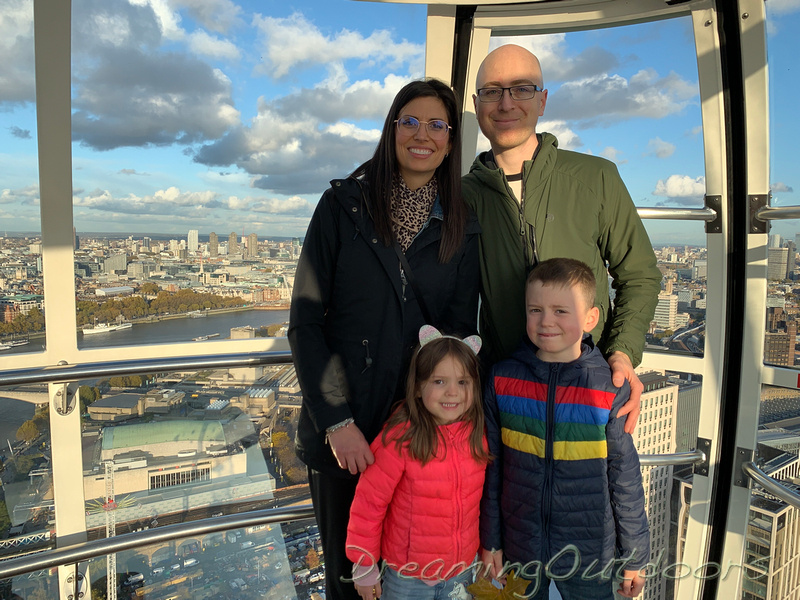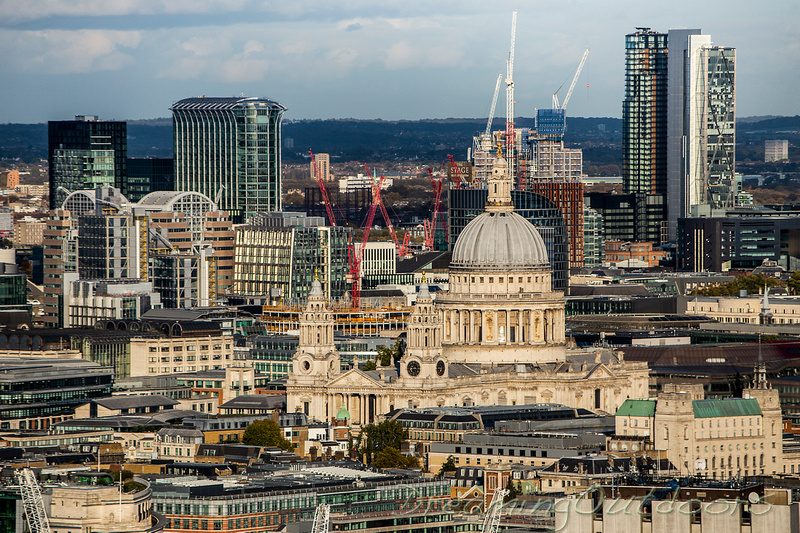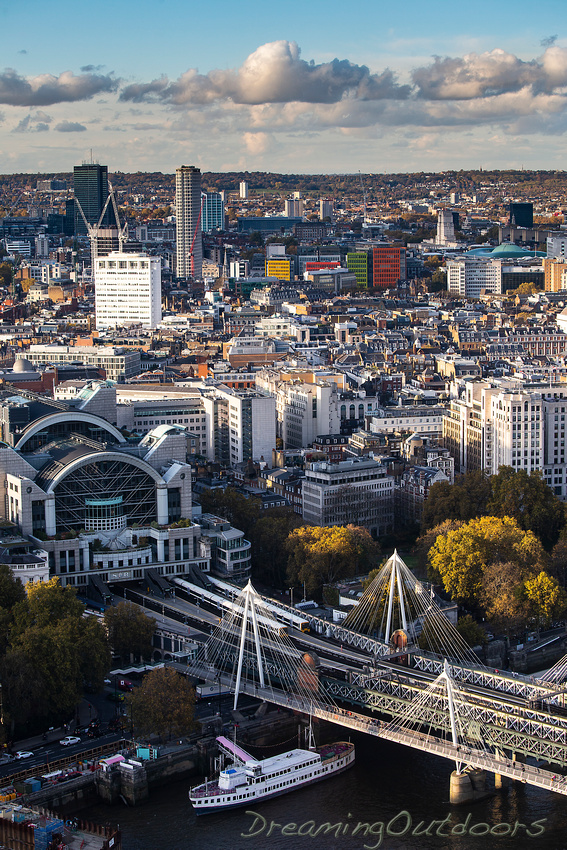 We walked to Waterloo Station, and after making a wrong turn we by chance bumped into friends from home! We collected our luggage from our layover residence, ate some Pizza Express takeout (celiac friendly), and returned to King's Cross to see Platform 9 3/4.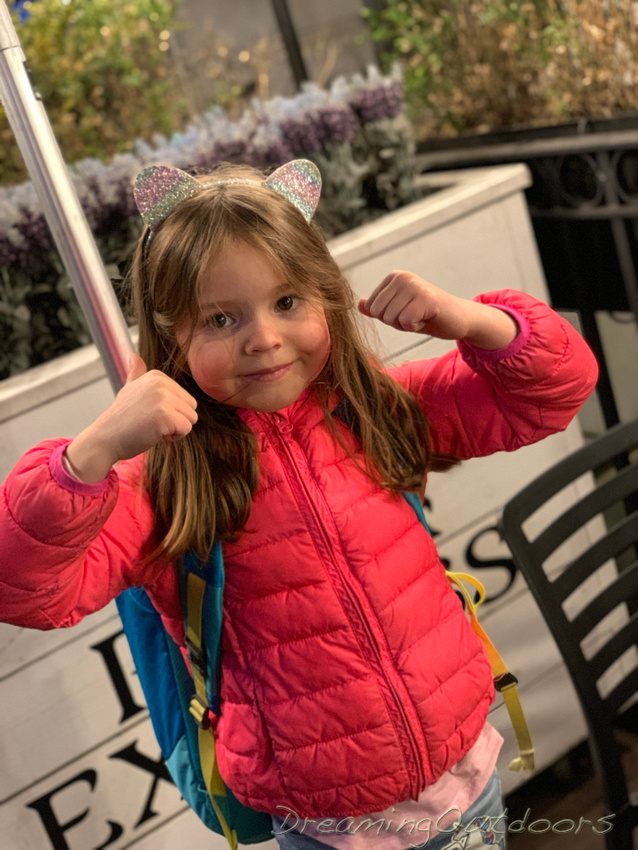 I had also pre-purchased tickets from St. Pancras to Luton, and we arrived at the Ibis after a small hiccup when I assumed the shuttle would drop us at the hotel, but finding in retrospect it only stopped outside the Holiday Inn before carrying on to the airport. We were more than ready for a good sleep when we finally got there. Our budget-style room had a queen bed and a small single next to the window. I slept comfortably in the single, while Erin and the kids shared the queen.
Here is a video from our very long day!