We dragged ourselves out of bed only to find ourselves running 10 minutes late as we headed for the Miradouro de Santa Luzia to watch the sunrise. Just in time, I rapidly fired off a bunch of shots into the burnt orange rising sun, just as I'd always imagined it over the clay-roofed Alfama district. We walked to the Terreiro Do Paco where we imagined kings and explorers arriving centuries ago. Then we returned to the hotel for breakfast and a nap.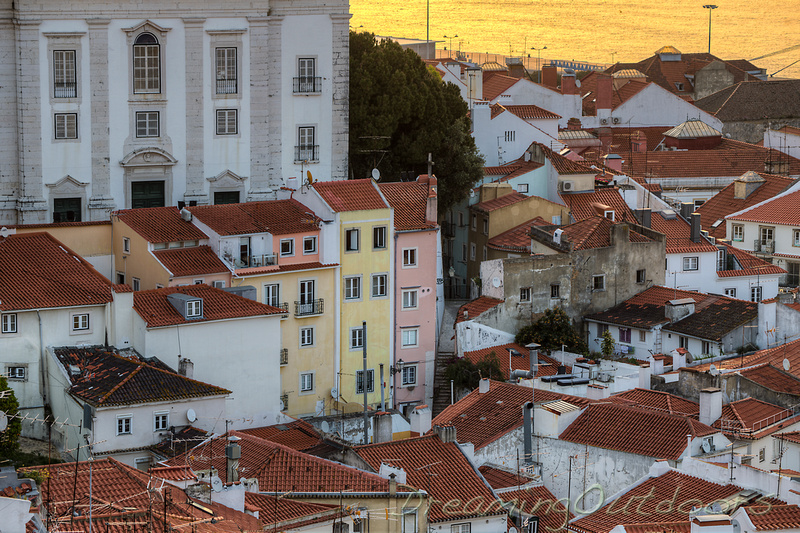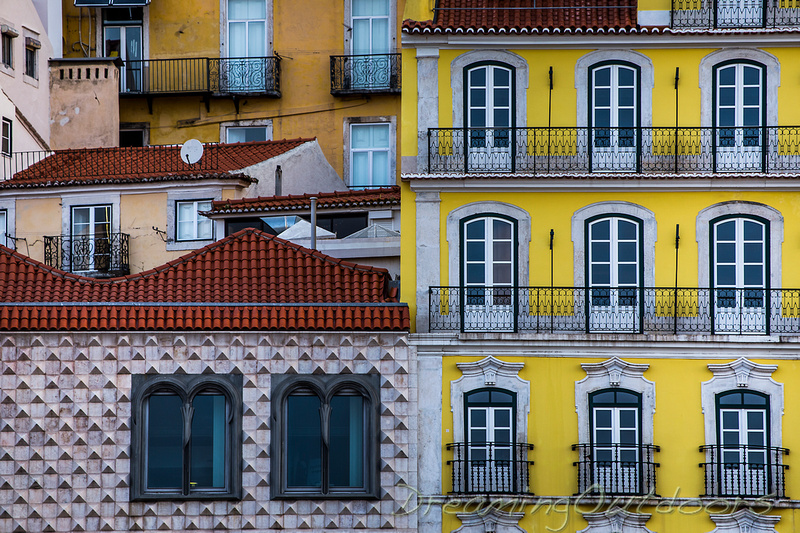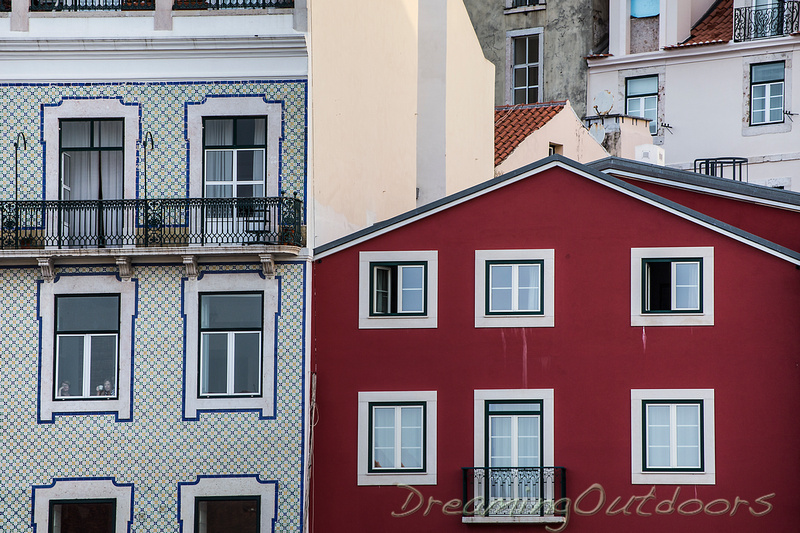 The nap lasted until 3:30. Disoriented, we collected ourselves and packed a lunch from the grocery store nearby. We set off this time for Belem. As it turned out, this long nap may have been a bit unfortunate because the rain clouds threatened just as we arrived. I managed to get an interesting infrared photo at the riverside but had only one chance because the fisherman started pulling in his lines as the raindrops hastened.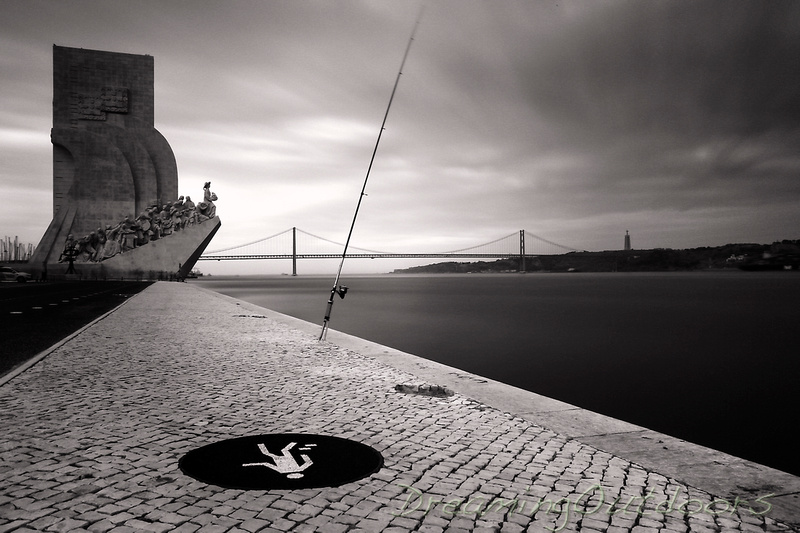 We found refuge in a nearby cafe where ice cream and coffee helped us pass the time. Finally, with the clouds looking like they'd never lift, I braved what had suddenly become a torrent and created a makeshift umbrella for my camera as I huddled, cool and increasingly drenched, over my low tripod. Successfully completing a couple photos, I sprinted back to the cafe and we called an Uber to take us back to the train station. Sure enough, just as we were dropped off, the clouds parted and it became quite pleasant again.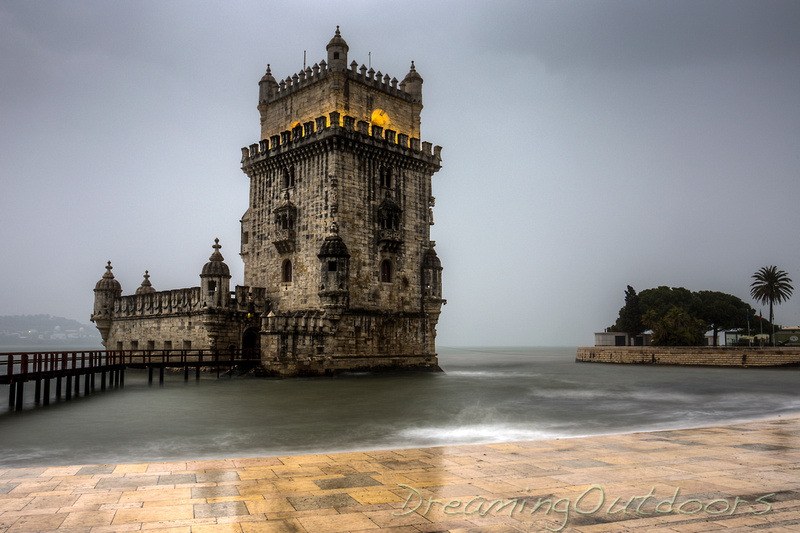 Back in Lisbon, we walked from the train station via the Baixa and Chiado districts to the Open Brasserie, recommended for their gluten free options. The service and food was excellent, though the price was a little higher than average. Still, it was a nice way to end the evening.
Here are some iPhone snaps from the day in Lisbon: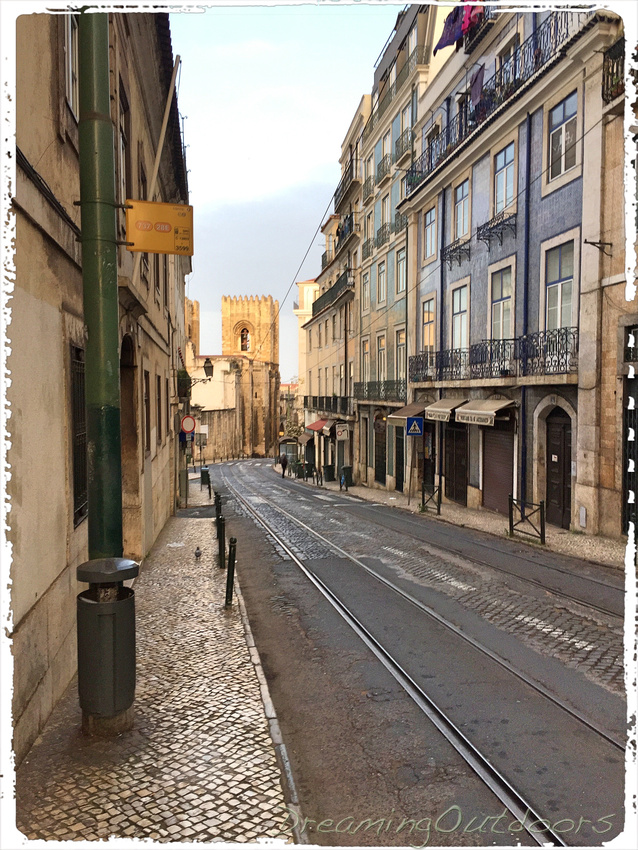 And Belem: