We had a final breakfast at Casa Mercedes in Nerja, enjoying fresh fruit, meats, cheeses, and coffee. We discovered a fruit called medlar, which is grown very few places in the world, and characteristic of the region.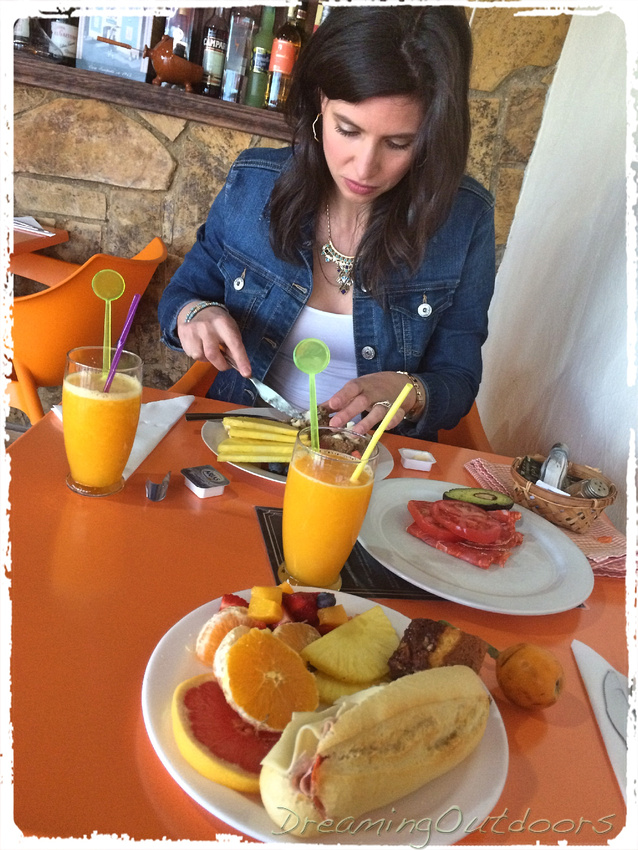 We then drove directly to Granada. The freeway ascended next to the high Sierra Nevada range, home to Las Alpujarras UNESCO heritage site. En route, Erin read this fascinating article about vegetable and fruit production in the Almeria region. Yes, I'm serious -- it's worth a read.
Finding our hotel easily thanks to the greatness of Google Maps and cheap data, we were lucky to be checked in early, before noon, and we took off on foot. I think we walked every street in the city! I found it interesting that very few people in Granada spoke English compared to Nerja. This led to an entertaining Tapas experience for lunch, where the chef, waiter, and owner bent over backwards to provide Erin a satisfactory "sin gluten" meal. I'm happy to say they were successful. I put a Canadian quarter on the tray with the rest of their tip, resulting in some excitement on their part.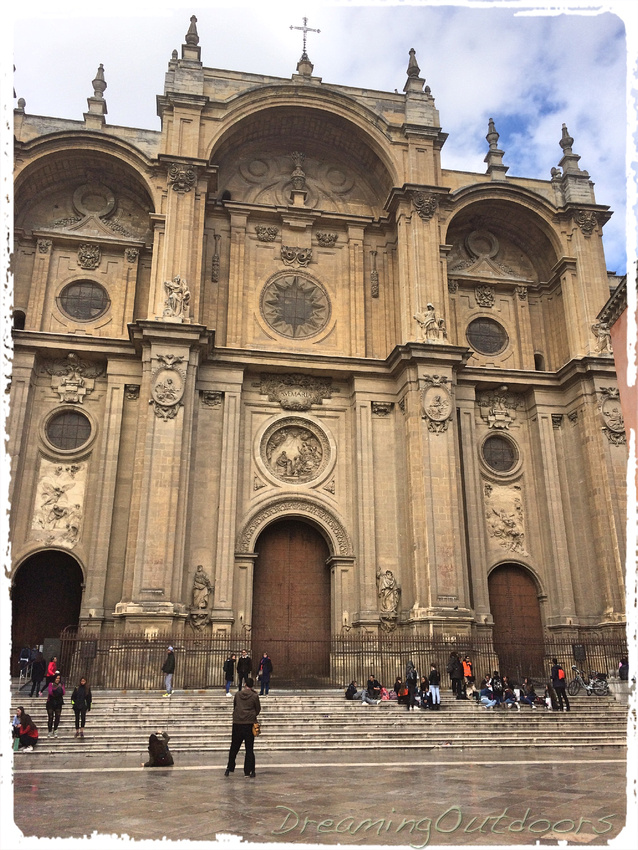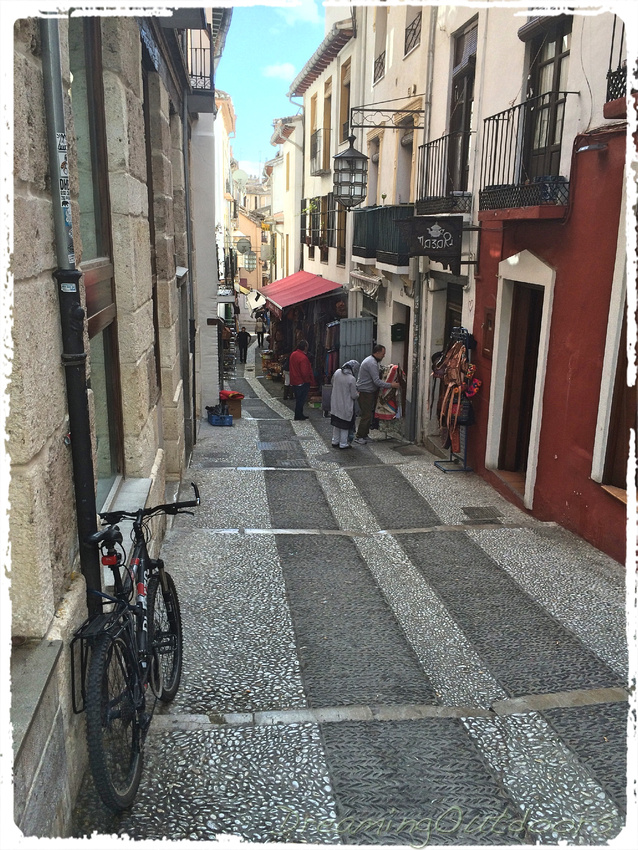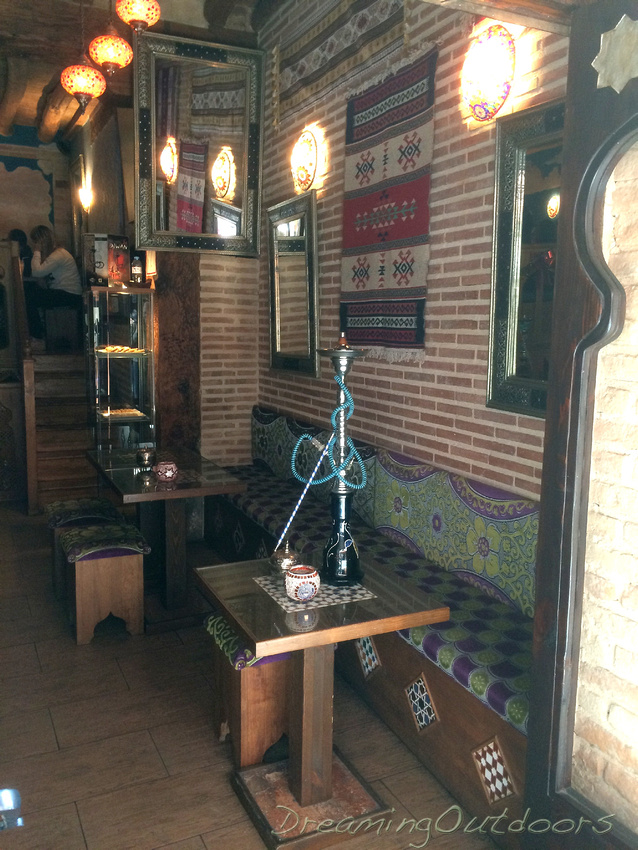 We voluntarily subjected ourselves to the Bib Rambla market district, full of Moroccan merchandise, typically made in Nepal.
Here we are climbing through El Albaicin up to the Mirador San Nicolas.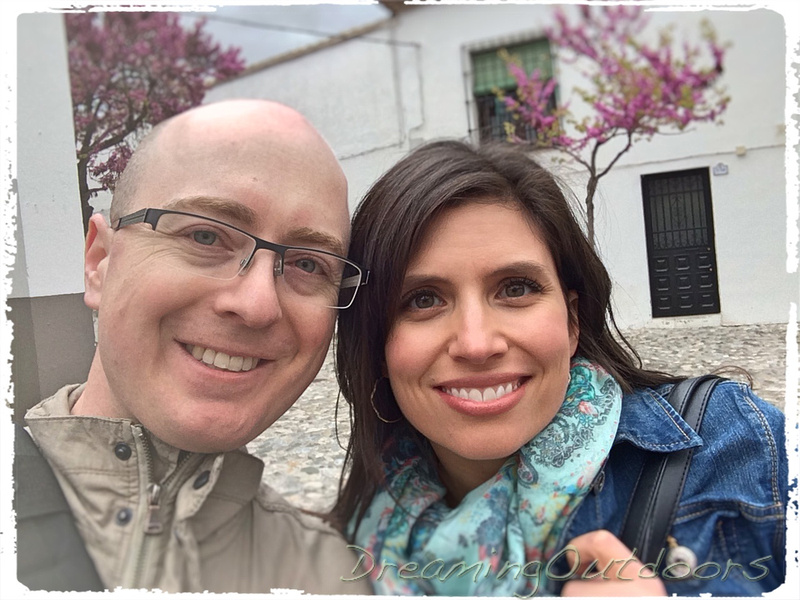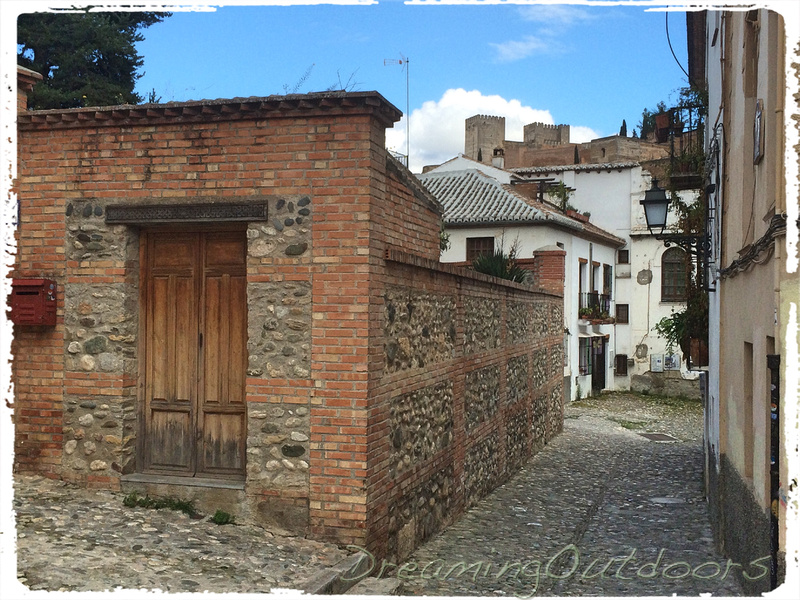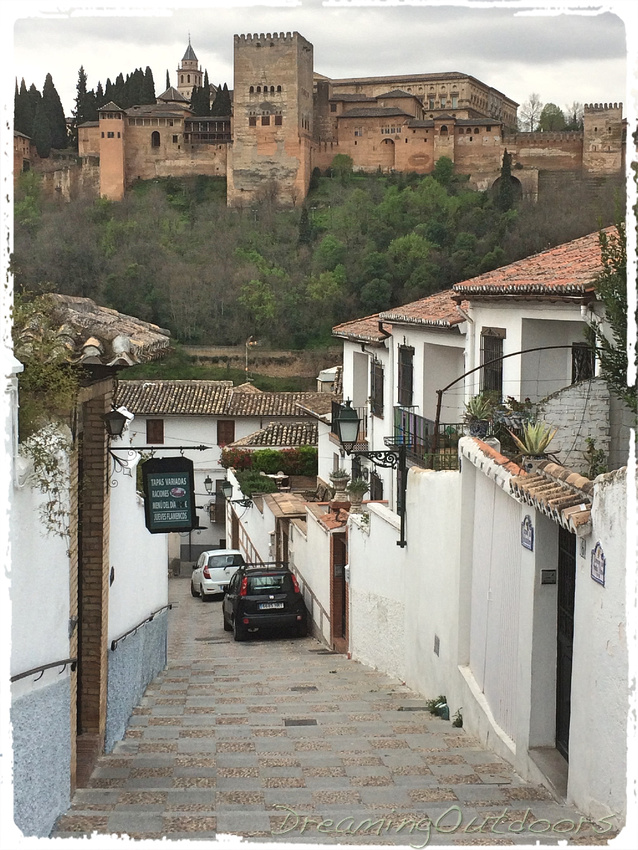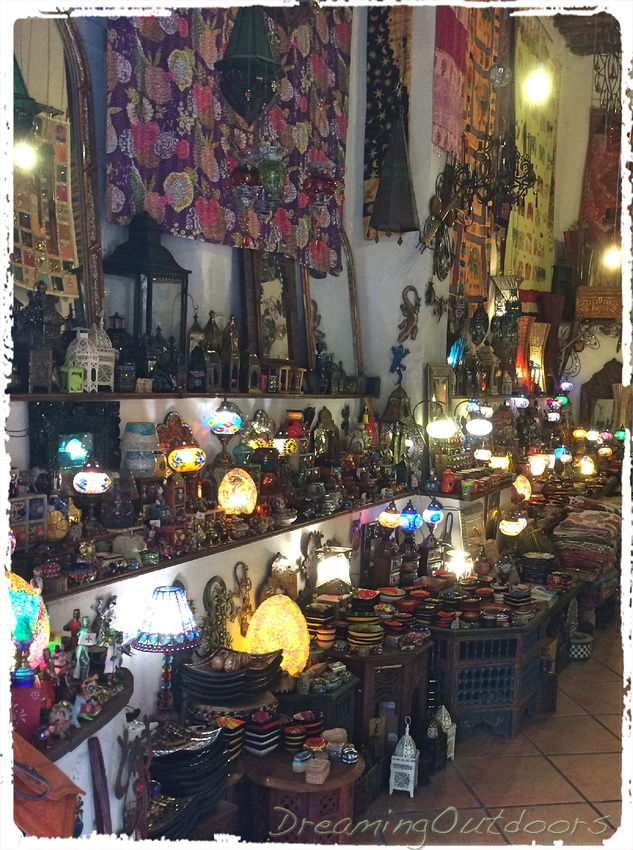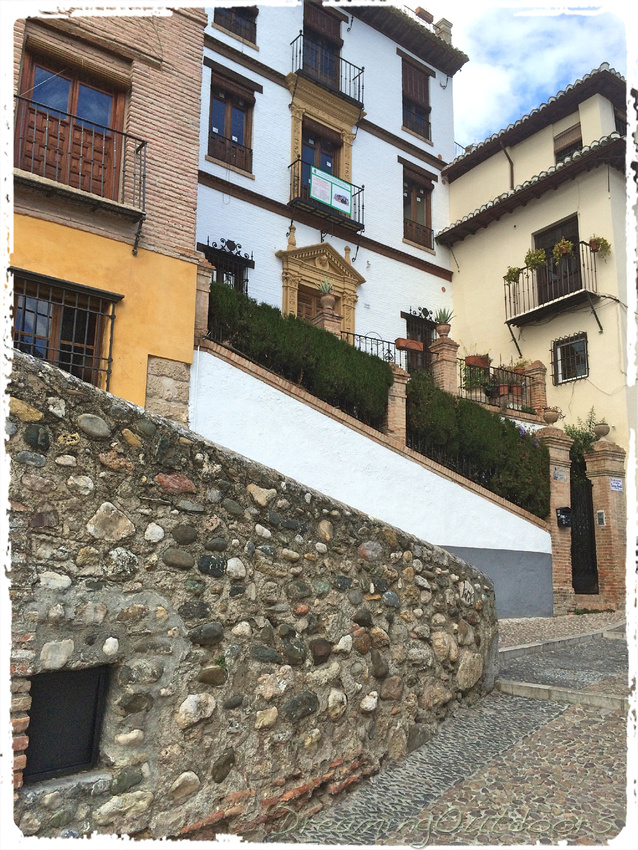 This is the fabulous view from the top: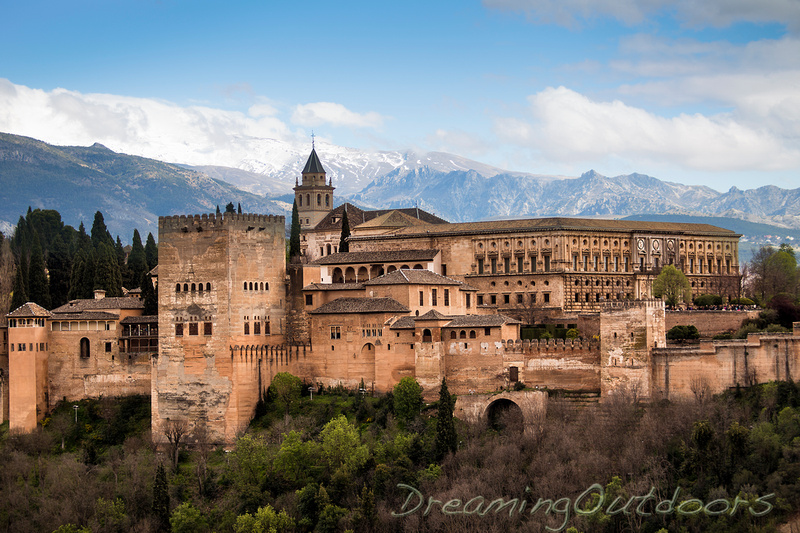 And a few more photos as night fell on the city: