We got a late start from Granada after returning to the car park from the palace. The scenery was quite nice as we passed through land reminiscent of a spaghetti western. There were some beautiful rock formations in the mountains, and in one region we spotted some old dwellings carved right into the rocks. Unfortunately, it seemed to take forever because we were so tired. At one point, we pulled over for a power nap when I could no longer keep my eyes open.
We were nearing the end of our rope as we arrived in Alicante. After squeezing into a parking garage, we located our apartment along a pedestrian street. Paloma met us at the Beach and Urban Attic which was truly beyond our expectations. It was clean, spacious, and modern, with a large terrace. We found a friendly and bustling pub called Tribeca just down the street that was very celiac-friendly; a gluten-free burger and beer was just what the doctor ordered for Erin. Barcelona was playing Atletico Madrid, drawing a captive audience.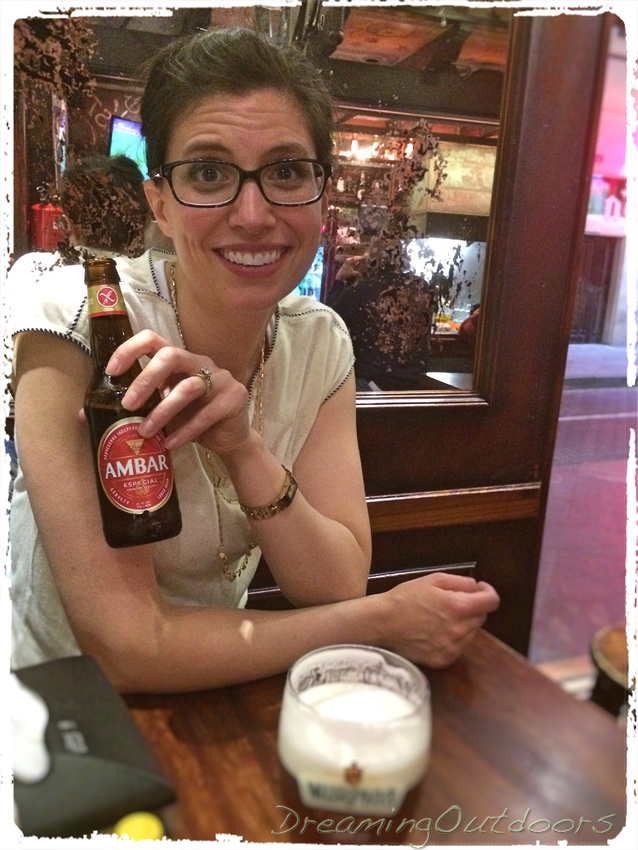 Alicante has a bit of everything: shopping, cuisine, nightlife, markets, and a great beach. It was a bit more cosmopolitan and lacked the white-washed appearance of the Andalusian towns we'd become accustomed to. The weather was great; 23 degrees and sunny.