Sunday, May 25
We slept. And slept. 15 hours later, we awoke to the sound of tour buses. Apparently we were tired! It was 2:00 pm and the crowds were in full force. We joined them at Strokkur to watch it erupt a few times, which was quite fun, and then headed down the road to Gullfoss. It was tourist central at the falls, and I would say it was not particularly spectacular compared to other waterfalls I've seen, and other ones we would later encounter on the trip.
The rain let up a bit for us to view these attractions, and then we drove to Þingvellir where we were able to hike the rift between two tectonic plates! Here a beautiful waterfall Öxarárfoss cascaded into the gap.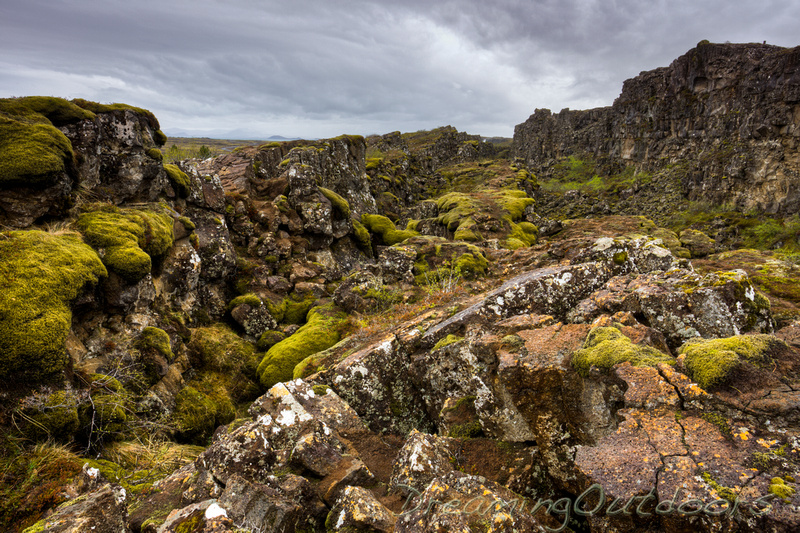 Here are some video clips from Þingvellir.
We drove to the south coast through green fields and grey skies, into a strong headwind. We pulled into Seljalandsfoss and drove onward to Gljúfurárfoss. I struggled with the poor lighting, as well as the constant spray onto my camera lens. Pictured below is Gljúfurárfoss: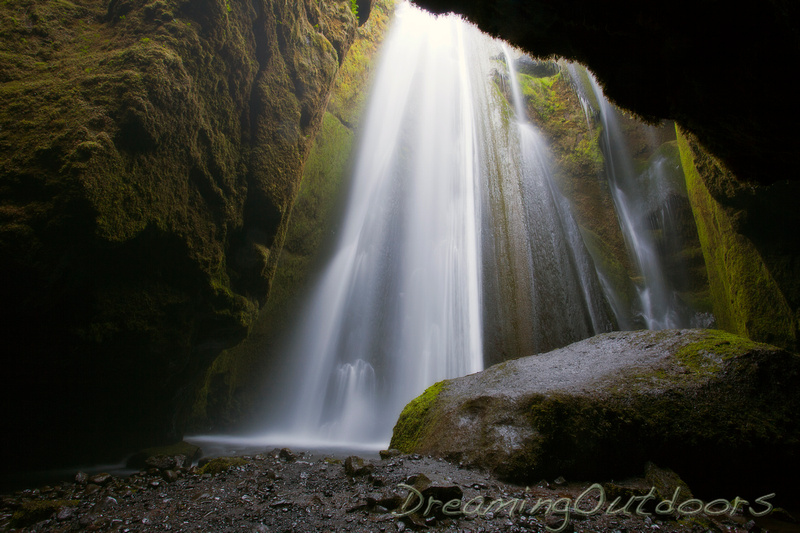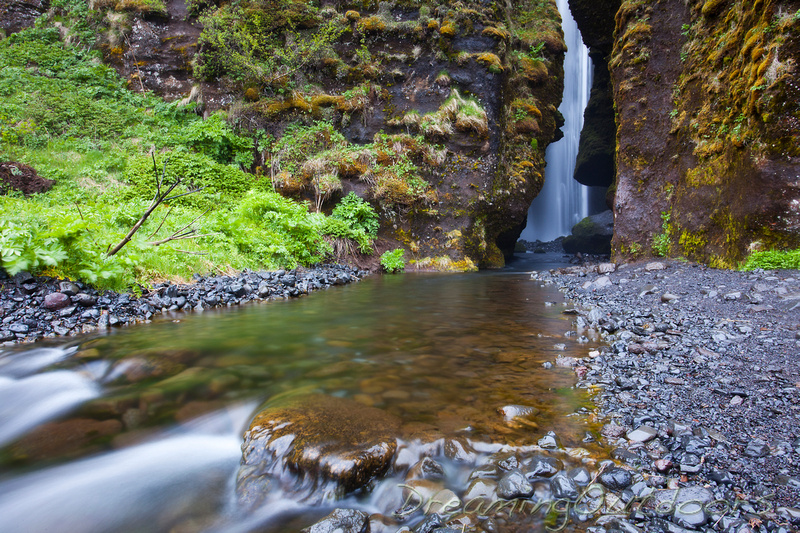 We decided to head onward, but the storm grew too intense for comfort, so we turned around after a few minutes and camped for the night at a pullout near Seljalandsfoss. I had to get out of bed and turn the RV around so it faced directly into the wind, because the back end was shaking so much.