Monday, May 26
The day started with optimism, as the winds had calmed and there was even some blue sky to be seen. We hurried back to Seljalandsfoss to get some better photos.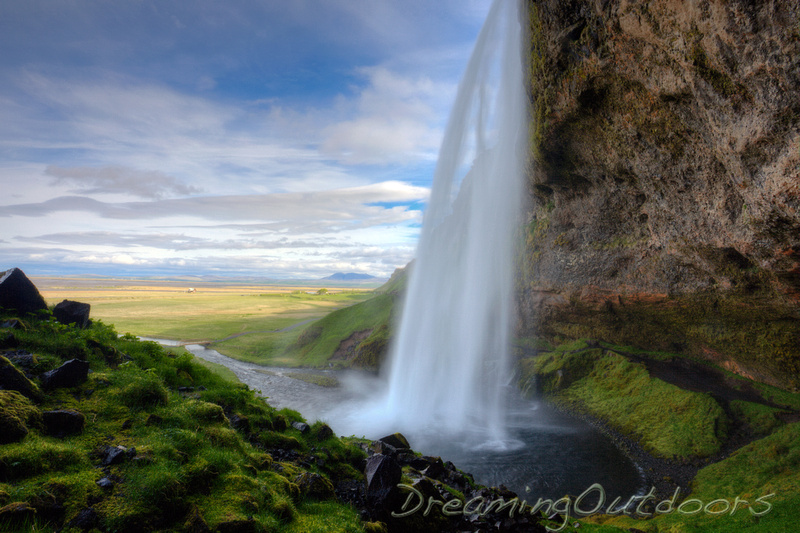 We drove onward towards Skógafoss, alongside some beautiful mountains.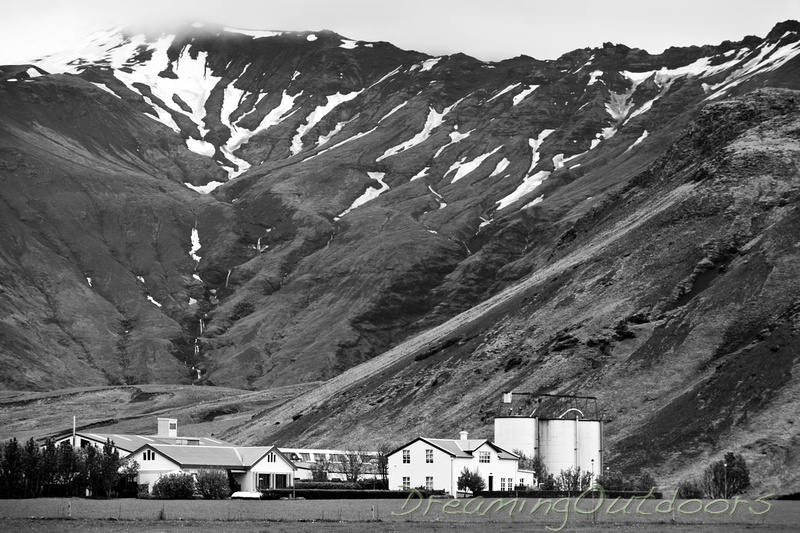 We left as the tour buses arrived, and headed onward towards Vik. At Dyrhólaey we saw some amazing black sand beaches, cliffs, and sea stacks. Another weather system pushed in as we were preparing to leave.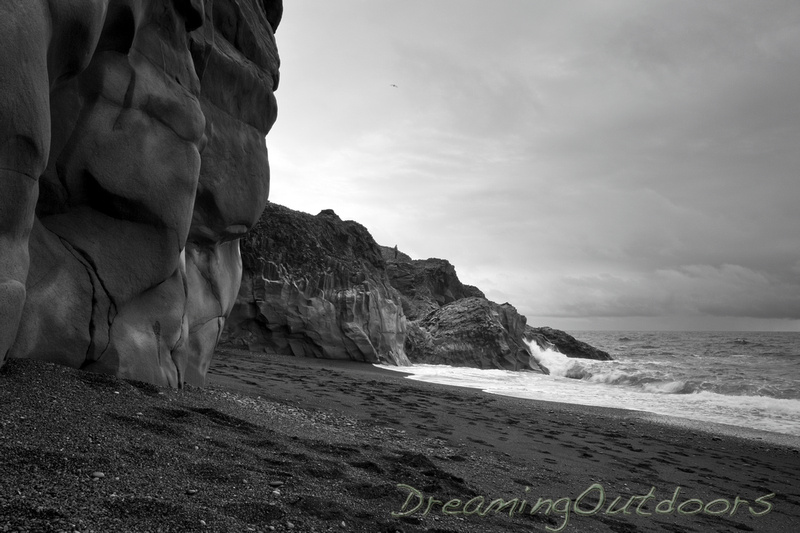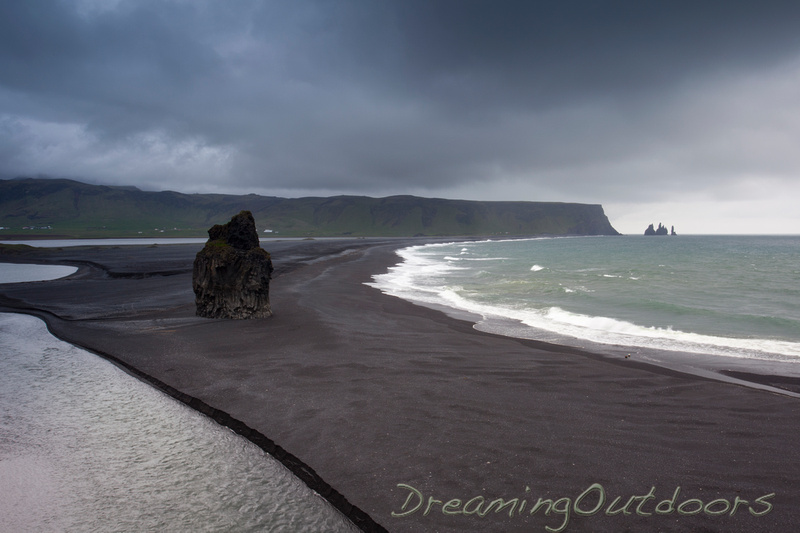 Vik was nestled in a lovely spot at the base of the mountain, looking rather like a fairy tale as we descended. We bought a wool blanket which was made on site in the factory.
Beyond Vik, we drove through some remarkably unique and downright bizarre scenery. Volcanic fields spread as far as the eye could see... which was not really that far on this day. We stopped at a pullout in the midst of this desert landscape for a late lunch before carrying on towards Skaftafell. The forecast called for clearing skies, but it seemed to do the opposite, so we decided to end the day early at Skaftafell and hope the weather cleared for a morning hike.
A final shot from the drive: