While in San Francisco, we rented a car and drove down the coast through Santa Cruz, Carmel, Monterey, and Big Sur. There were plenty of opportunities for hiking, both up the hills and down to the many beaches, especially south of Carmel.

Marshall Beach, San Francisco: A 10 minute hike down the hill from Lincoln Blvd in the Presidio, this is a great perspective of the Golden Gate Bridge. And when my wife turned in surprise to find a naked guy playing with himself, we soon realized it was also a popular nude beach.

Natural Bridges State Park, Santa Cruz: This is a very cool little city, with a vibrant downtown, markets, and fun shops. Just outside town is this small but unique state park. We had a picnic supper on the beach here.

Monterey: The 17 mile drive across the mansion-spotted coastline featuring (among many) Pebble Beach and Spyglass Hill golf courses was well worth the $10. We saw sea otters, seals, cormorants, and deer, as well as countless songbirds. Carmel was a very nice city too.
Big Sur: This coastal drive was amazing, with plenty of spots to stop and stretch the legs. One of the nicest spots was at the north end of Julia Pfeffer Burns State Park, where another 10 minute hike takes you to McWay Falls. We met an excited young couple who had got engaged here the night before, and had returned to take pictures. They asked me to do some engagement shots for them, which was a lot of fun.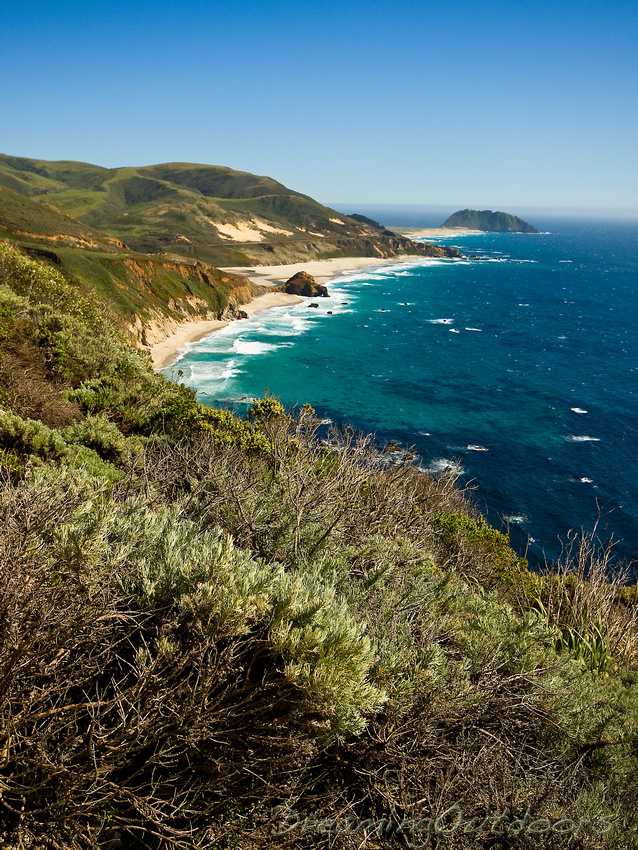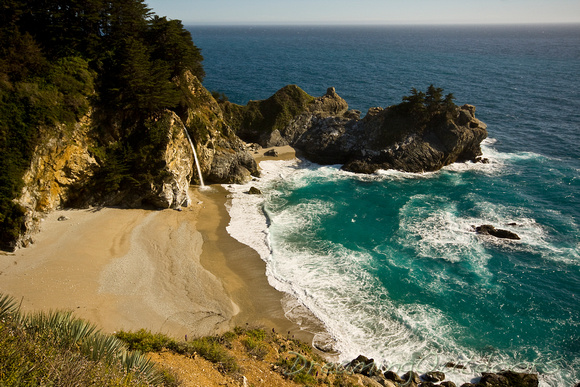 Garrapata State Park: The big bang on our trip was Garrapata State Park. We found a pull-out where there might be a trail leading down to the beach just as the sun was setting. The trail worked its way down to a creek lined with calla lilies, which fed out of a steep drainage right into the ocean. The solitude and beauty of this spot was remarkable. A couple seals started coming close and poking their heads up at us; one had a fish in his mouth. In the low light, it wasn't worth trying to get a picture. We stayed until the light left us and the cold Pacific winds sent us back towards our car.