We slept late and were on the road by late morning. Hardly out of Killarney, we stopped to see Torc Falls which were pretty, but not particularly special. I found the stream itself a bit more photogenic: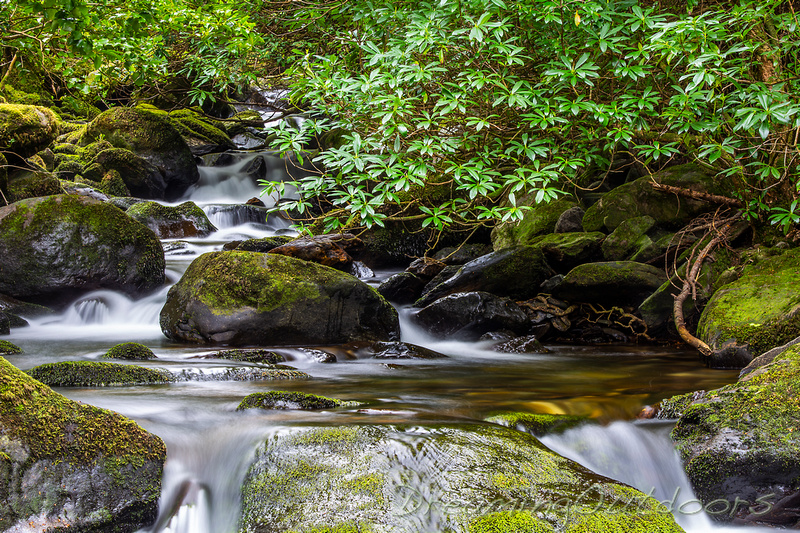 The climb to Ladies View and then Moll's Gap was really exceptional.
It didn't take long before we found ourselves in Kenmare. The triangular shaped historic town centre was really attractive and pleasant to spend a couple hours. After some ice cream and espresso, Erin found some lovely boots for a good price at Simplicity Shoes.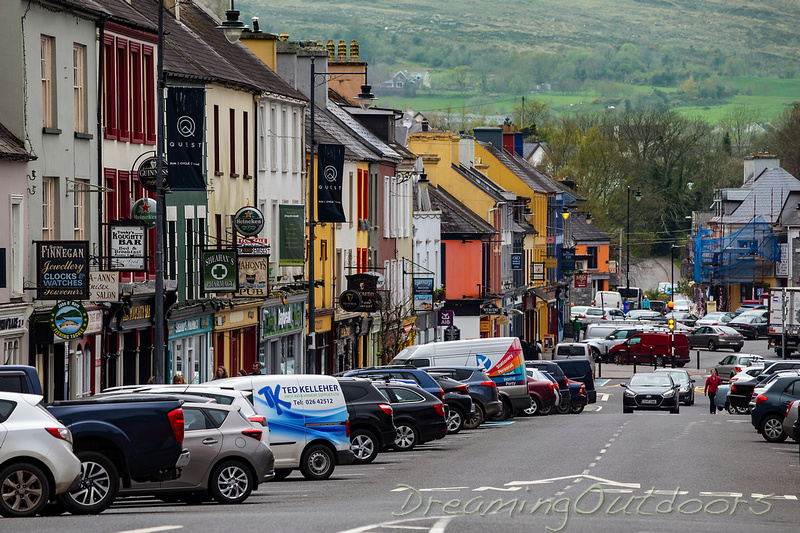 The weather was holding so we ventured a bit farther to Sneem. This little tidy town was attractive too, but felt more contrived for the benefit of the many tour buses which seemed to make it a regular stop. However, we had a truly amazing dessert and coffee at The Village Kitchen. They offered a couple tasty gluten-free options too.
Our luck with the weather seemed to be running out and we had grown weary of the winding roads. We chose a high-country return route to Moll's Gap and enjoyed the views immensely; clear skies and green grass would transform this landscape into something really special later in the spring I'm sure.
The rain began in earnest after our return to Killarney. We enjoyed dinner at Robertino's and then settled into a local sports bar for a couple pints and to watch some Champions League games.
Here is a video recap from the day: