Exiting the airport in Slovenia was a surreal experience. Widespread fog was lifting, revealing lush greens and autumn yellows and reds on the hills. My first stop was to see Kamnik, near to the airport, and by all reports a pretty town. It didn't disappoint. I took in the view from the top of the hill, and then sat down to some homemade gnocchi and smoked salmon.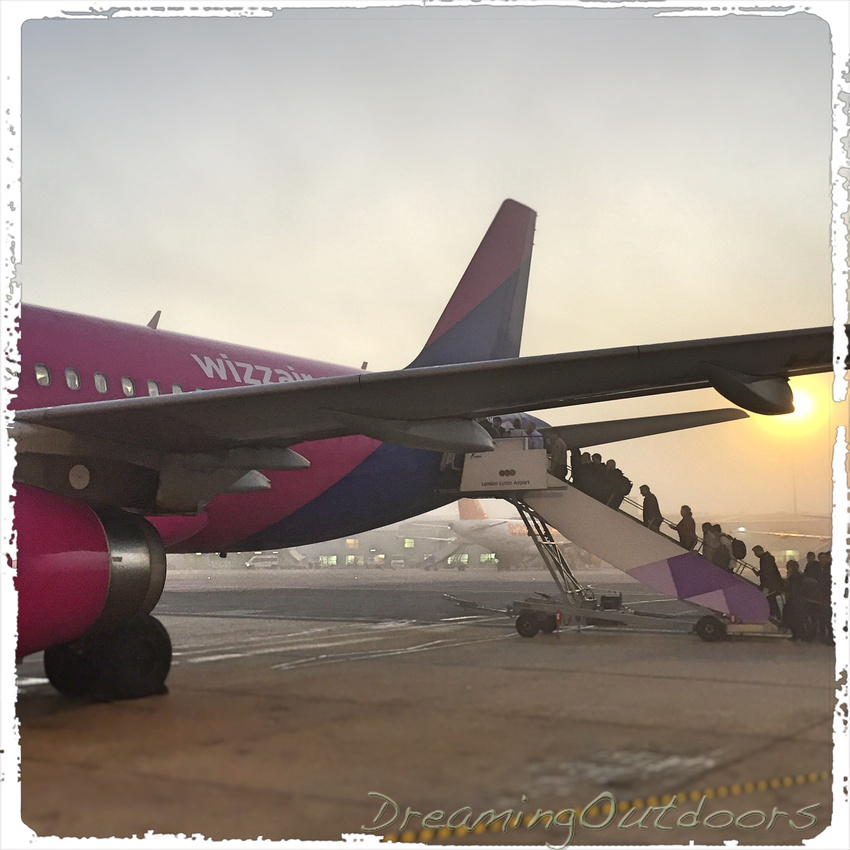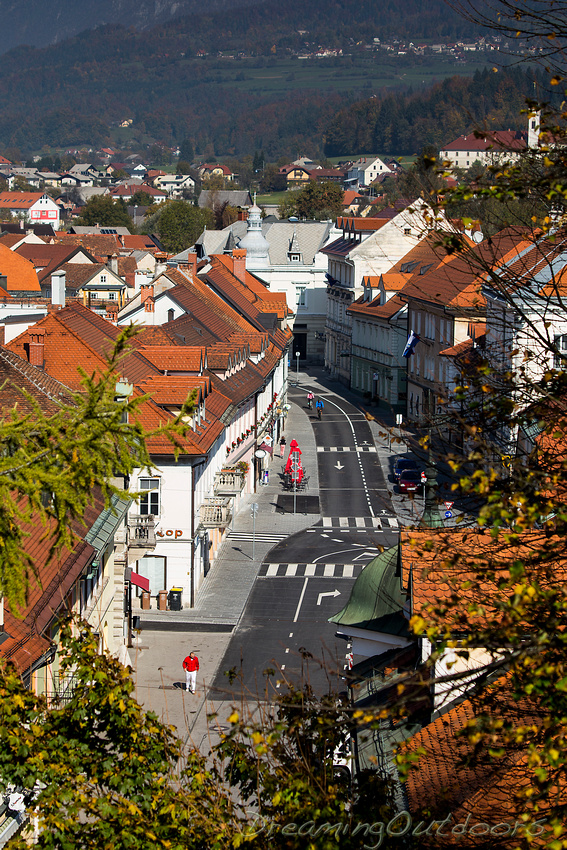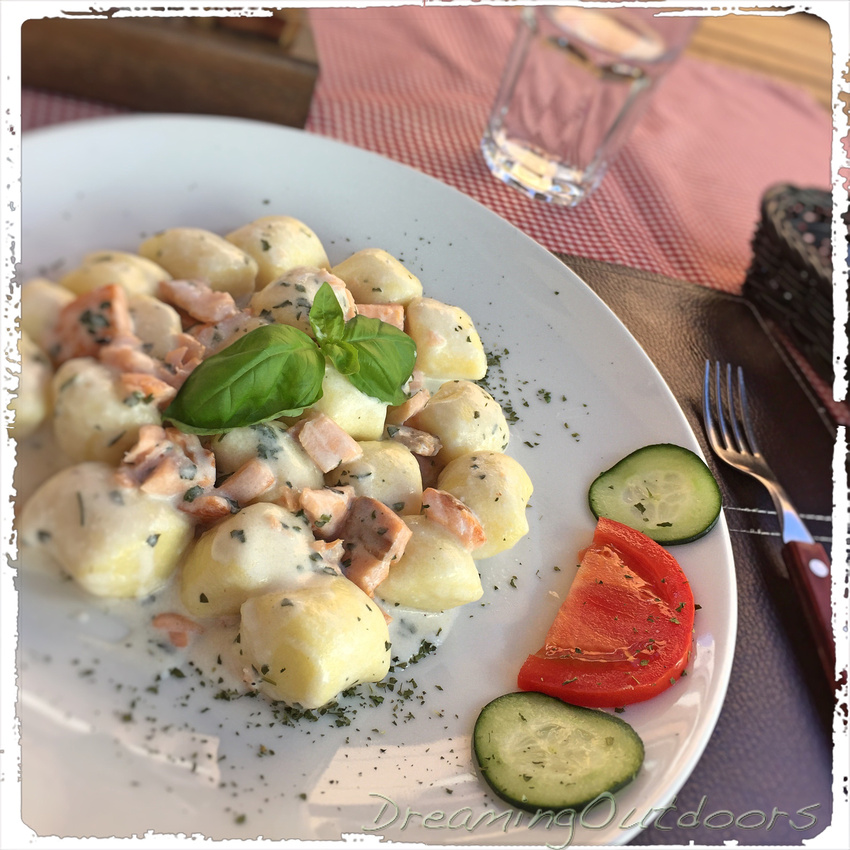 One of the first things I noticed on this sunny Sunday morning, was the number of people riding bikes. And not those urban bicycles you see everywhere in Holland, but proper road bikes, and people logging some serious km's. Another observation is that if the speed limit is 60 and you aren't going at least 80, you're holding up traffic. Which is difficult when you're also trying to navigate!
I then headed for the city of Skofja Loka to locate a couple viewpoints I'd tagged on Google Street View. Success! I was slightly unsure of my parking choices here but given that it was Sunday I thought perhaps things weren't enforced.
The Capuchin Bridge was built in the 14th century and leads from the monastery that bears its name. In the calm, sunny conditions I tried shooting some photos with an infrared filter. In the image that follows, I layered it with another identical image taken without the filter, and blended the colour into the infrared layer.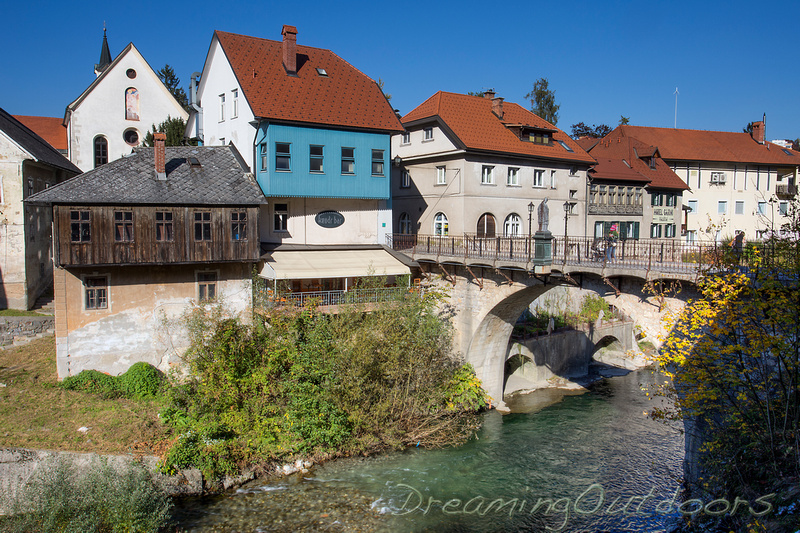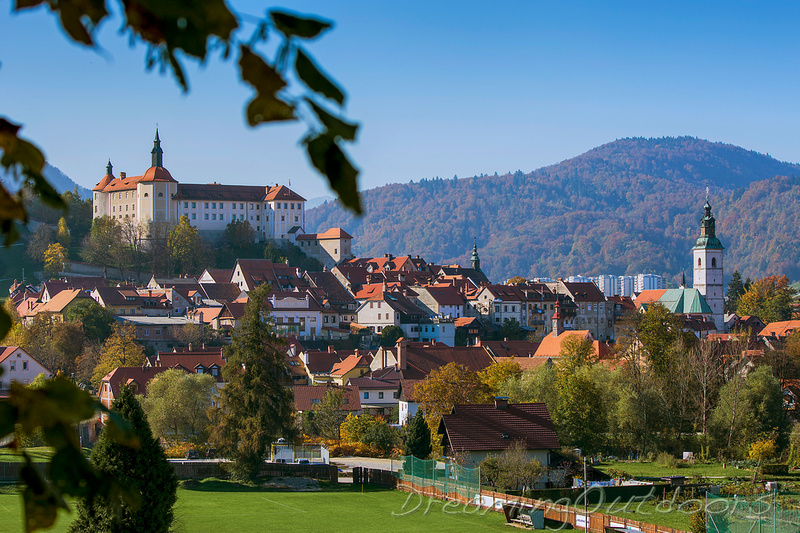 It was after Skofja Loka that my drive really got interesting. The roads twisted and turned up the mountains with one hair-raising hairpin after the next. It was simply stunning with the autumn colours as I passed Jamnik (the panorama) and Kropa en route to Bled.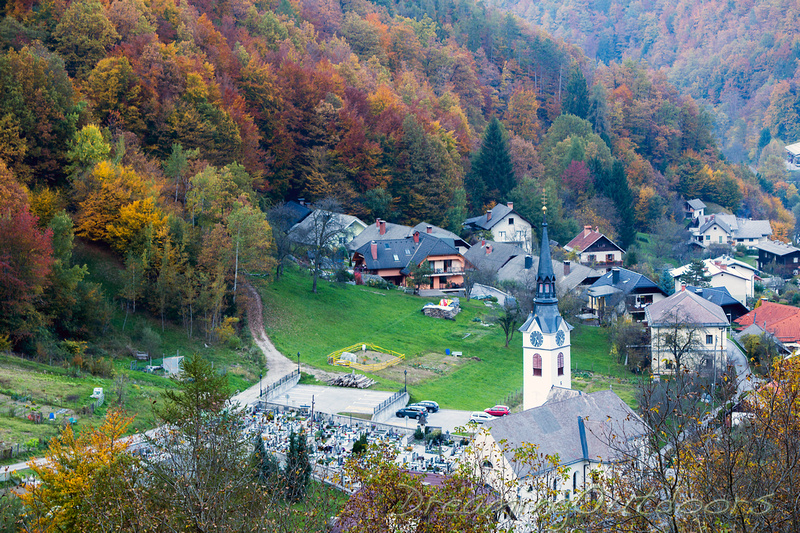 I found my B&B (Rooms Jerman - recommended!) at 17:00. After a hurried check-in, I dashed for the vantage point overlooking Lake Bled, hoping to catch the sunset. It was more of a legitimate hike than I expected, though relatively short. At the top, I met two boys covered head to toe in mud and walking barefoot. Their parents explained that it was good for their growing feet to develop strength and touch, able to feel the earth as they walk. I couldn't agree more! Before we all began our hike down in the dark, we took this picture:
I paused on the lakeshore for another photo, then sat in the first restaurant I came across for supper, around 20:00. I retired to the B&B to deal with the plethora of images I'd taken from the day.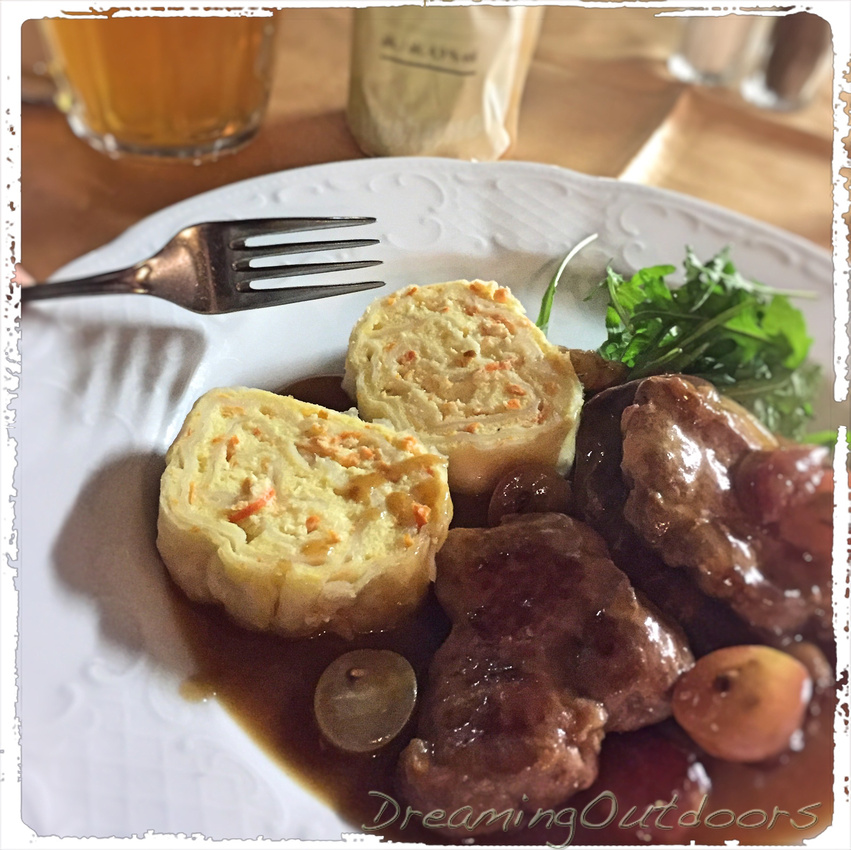 The next morning, I made a rather hasty farewell from Bled because I wanted to spend the day in the Istrian region of Croatia. I took these photos on the way out of Bled: