It was one of those days that started like most others, but had a very different conclusion.
I worked most of the day, wrapping up at 4:00 or so in order to drive to Calgary and catch a direct flight to London. The QE2 was shut down for an accident around Crossfield, and the radio told of power outages at the International Terminal at YYC, but by the time arrived at both sites, the delays had been fortunately dealt with. Having time to spare, I decompressed with a pumpkin chai latte in the shiny and vacant departure lounge as my 9:45 boarding time approached.
Despite being at the very back of the bus, I have to commend British Airways for pleasant service, standard food offerings, and better than average entertainment selections. Being next to the washrooms and galley resulted in only a couple hours of sleep, and the very long queue at border control was not particularly welcome. I grabbed a bite at the convenience store on the other side of security, and navigated easily to the Underground station. A lengthy commute on the Picadilly Line followed, switching at Green Park and arriving at London Bridge Station. I found myself at The Shard with 45 minutes to spare before my entry time, and after a bit of wandering found myself at this lovely market: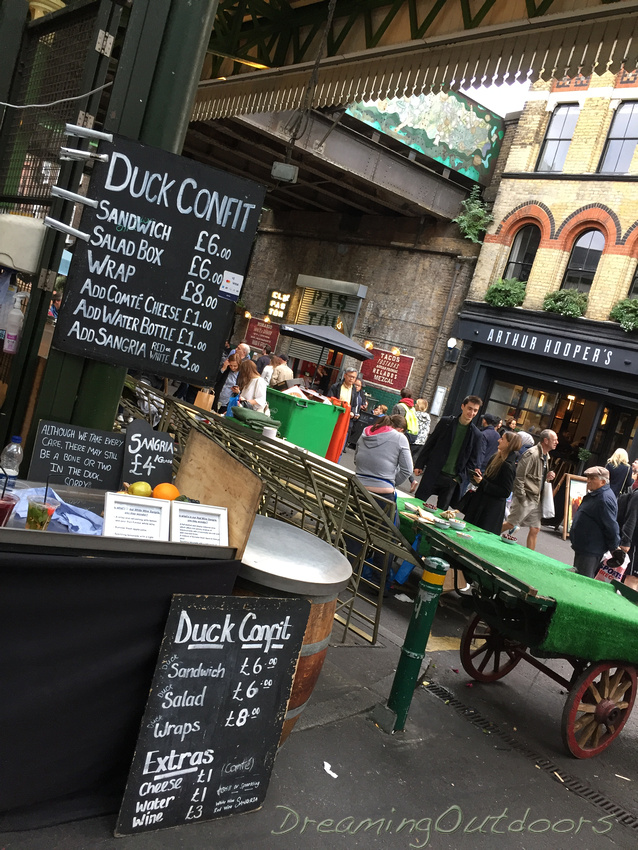 Finding a couple fresh items to snack on, I returned to The Shard and waited for an eternity for blue hour, since the overcast skies did not break up enough to enjoy a sunset.
It was a lovely view, but pricey and very, very busy on a Saturday evening. With my backpack and travel attire, I felt like a hobo compared to some of the well-dressed patrons enjoying cocktails.
I then walked across Tower Bridge, capturing these photos, before hiking all the way to Blackfriars Station.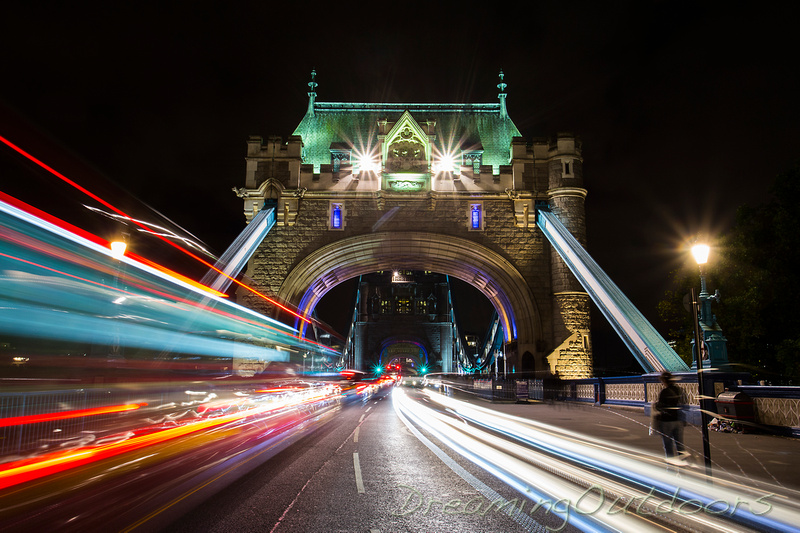 By this time, it was after 20:00 and I was starving. I found a nice little Mexican restaurant near to the station, and had my first proper meal since Friday lunch.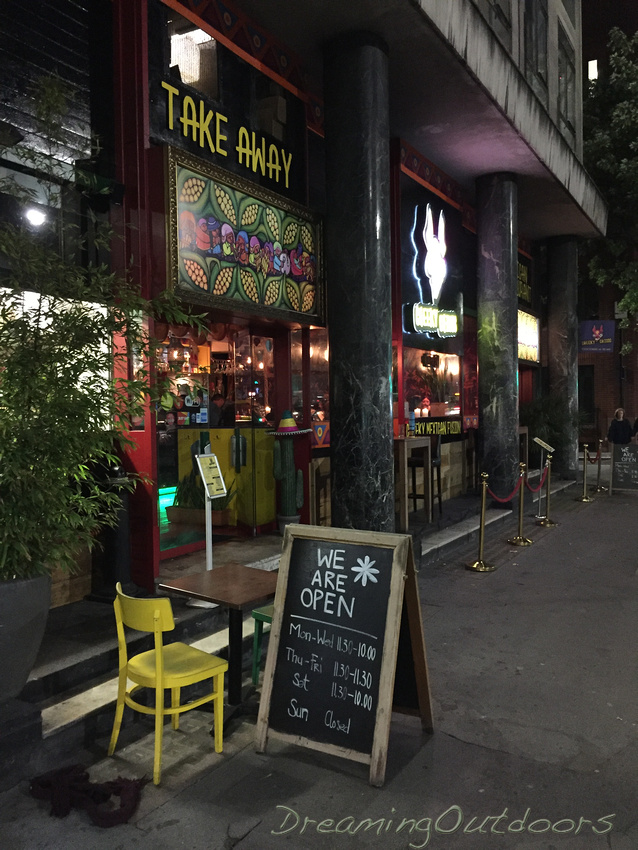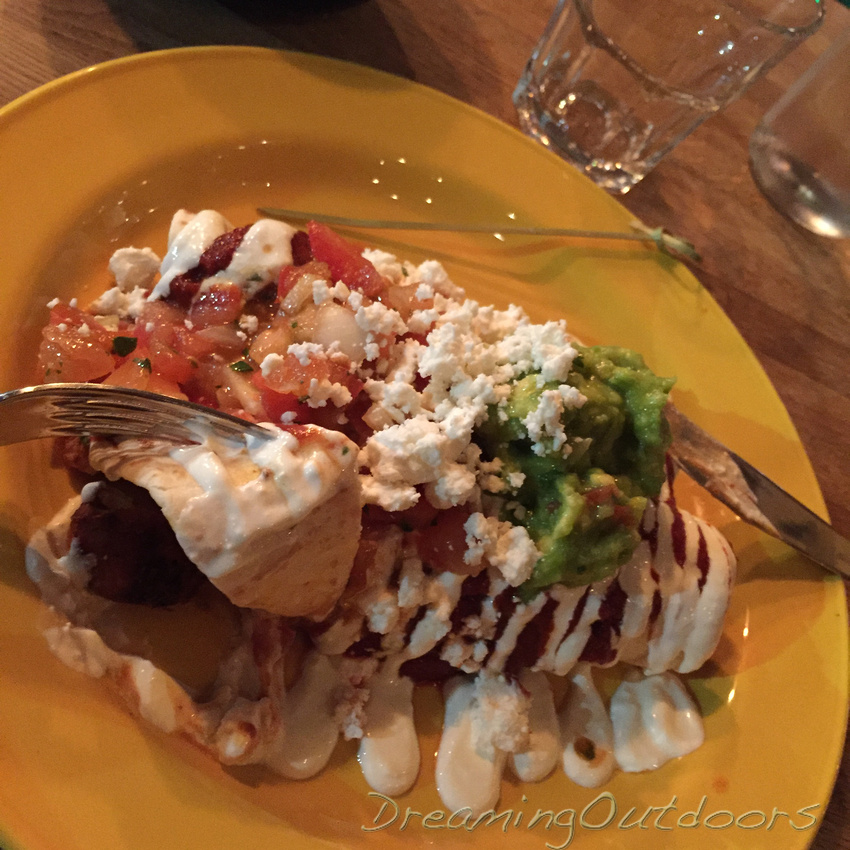 I caught the train to Luton, on to the shuttle, and finally to the Holiday Inn Express at 22:00. Here I sit in the departure lounge at Luton after a 4:00 wake-up, thankful I upgraded to priority boarding and emergency row seats for my upcoming 2 hour flight.