It was ambitious, but it worked out better than planned.
I made quick time to the border via the tollway from Bled. I stopped briefly along the way for groceries (ie. breakfast on the go), and then again at Koper in order to check my bearings on Google Maps on my phone. Thanks, McDonald's, for the use of your bathroom.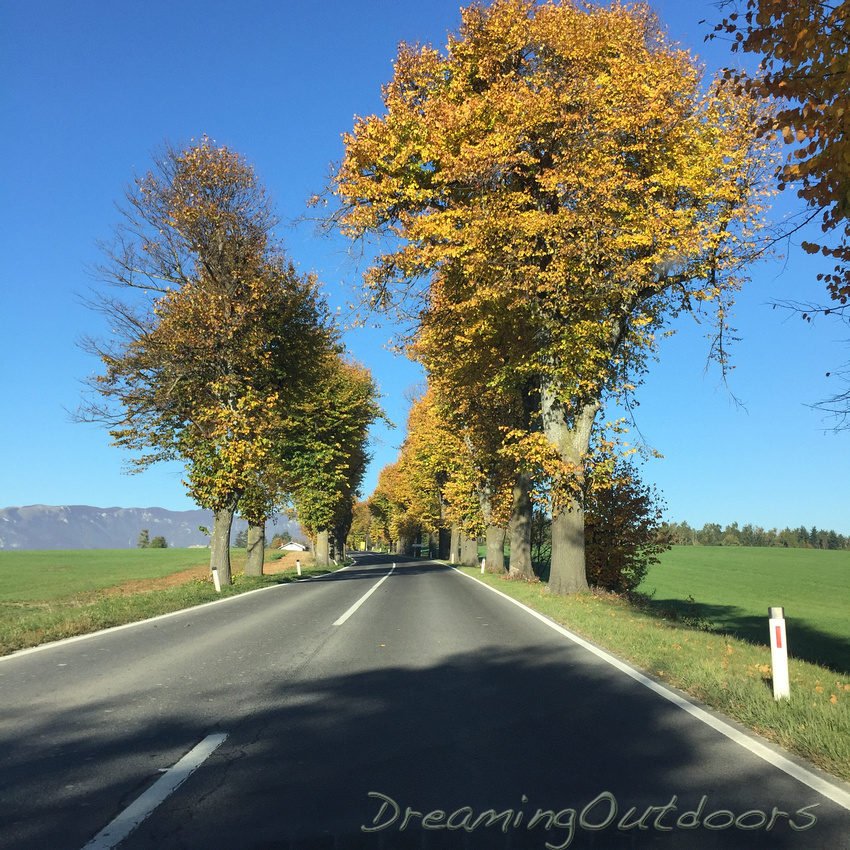 The border crossing was quick. No questions were asked by agents for either country. I took the beautiful windy roads through northern Croatia to find a hilltop town called Motovun. I'd heard it was one of the nicest examples in Istria. The drive itself was thrilling as the road snaked up and over the hills. At the bottom of the hill approaching the town, you can pay for parking and drive up to one of the nearer parking lots outside the city walls. They take only local currency here; no credit cards.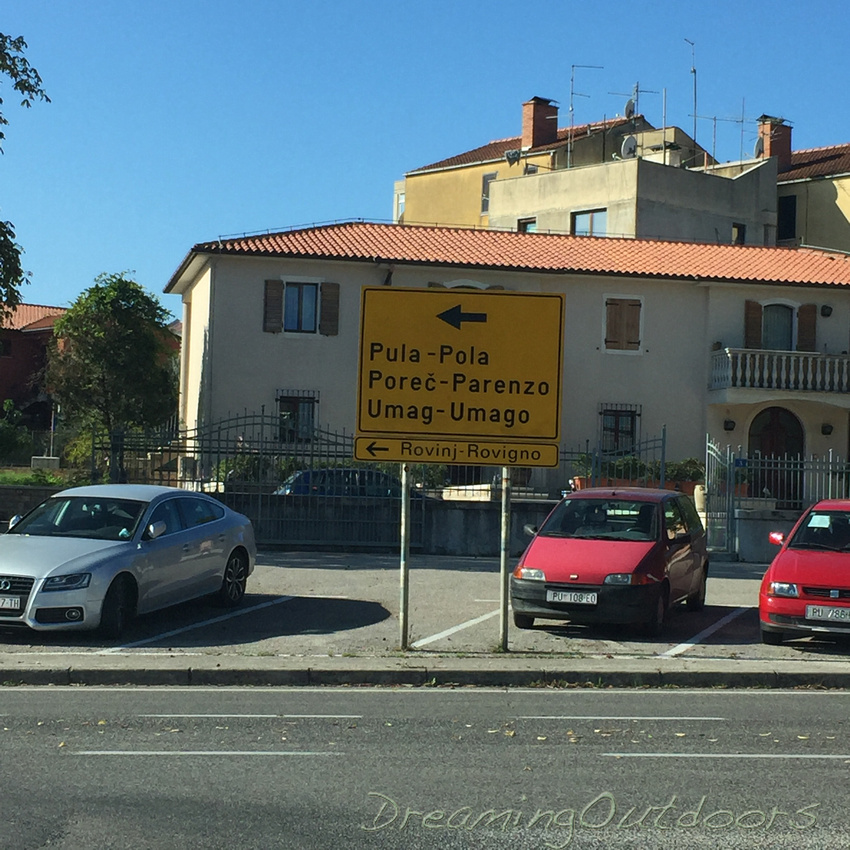 The town was lovely and the streets were lined with shops. It had a slight tourist trap feel to it, but not extremely tacky. As the weather warmed up to around 25 degrees and I realized I was in no hurry to get anywhere else, I slowed my pace.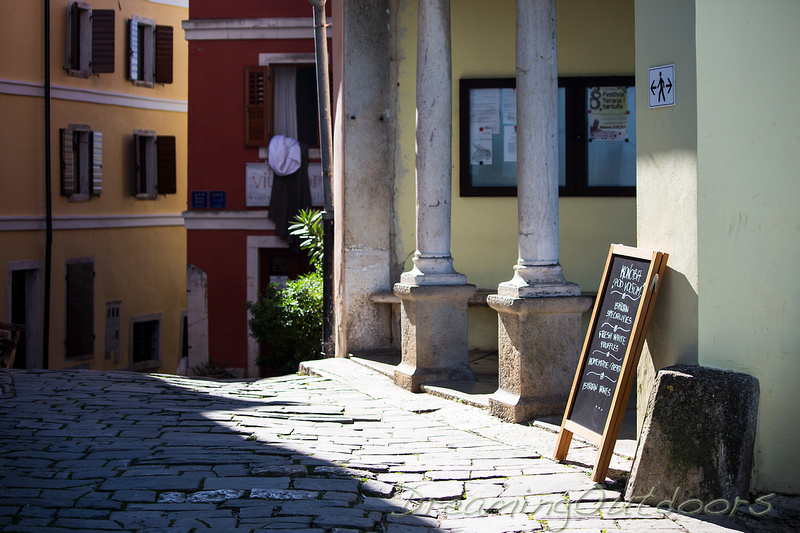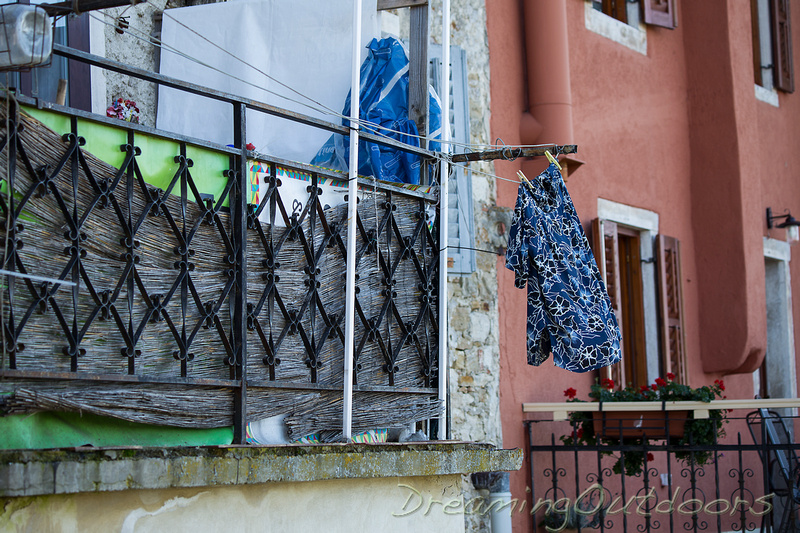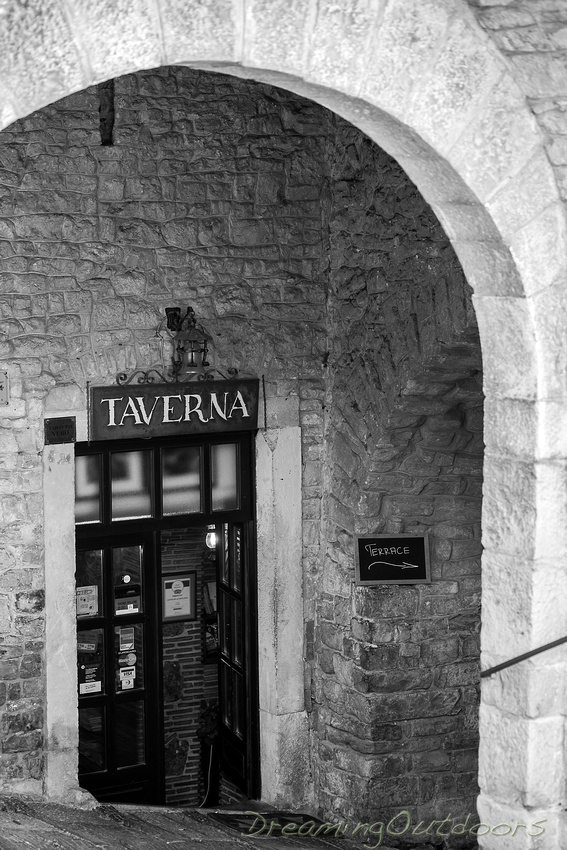 After a late lunch at the car, I headed onward to Rovinj. The drive was short but I grew quite tired. I pulled into a pay-for-parking lot with the old town in view, rolled the windows down, and smelled the amazing sea air. This is not a smell I'm accustomed to, and it screams 'vacation!'
I gathered some energy and searched some online forums (thank goodness for mobile technology), striking upon a free parking lot within walking distance to the old town, and moved the car there with the help of Google Maps (distracted driving - guilty).
This seaside city was bustling with people enjoying the many cafes and restaurants that bordered the harbour. It was a hot day, but waves of fog blew over the city and created some wonderful photo moments even before magic hour began. As I was watching the tower seemingly rippling with fire as it cut the fast-moving fog, a woman commented that she had visited Rovinj for 20 years and never seen such a thing. As darkness made its slow approach, I waited and waited until the right moment to take my final images, drinking in the view while fishermen tried their luck from the dock. Each passing moment would delay my return to Piran, but I told myself, "I'll only be here once, see it through!"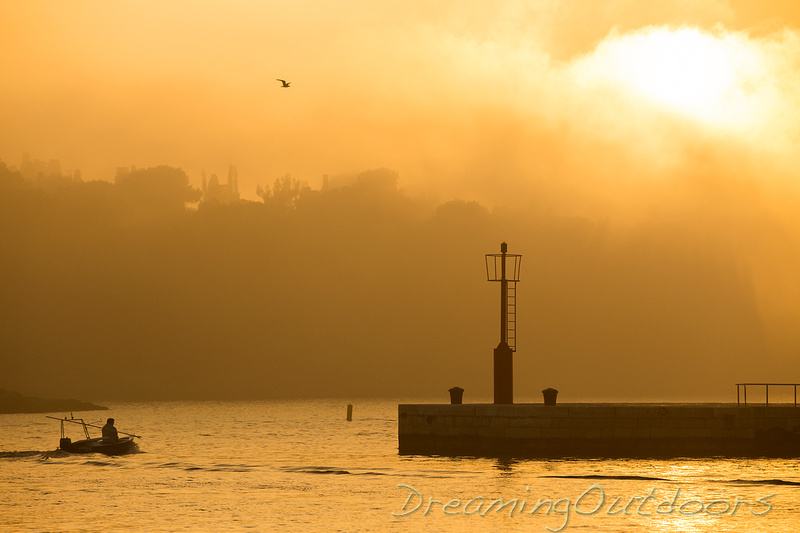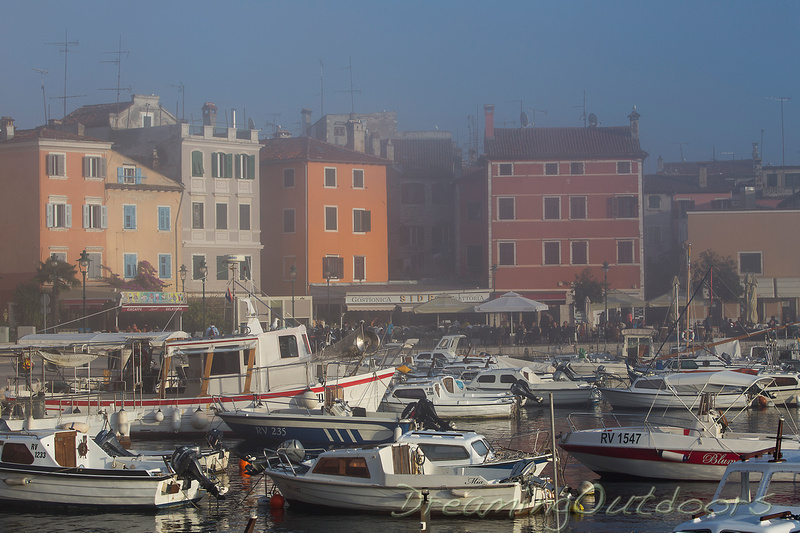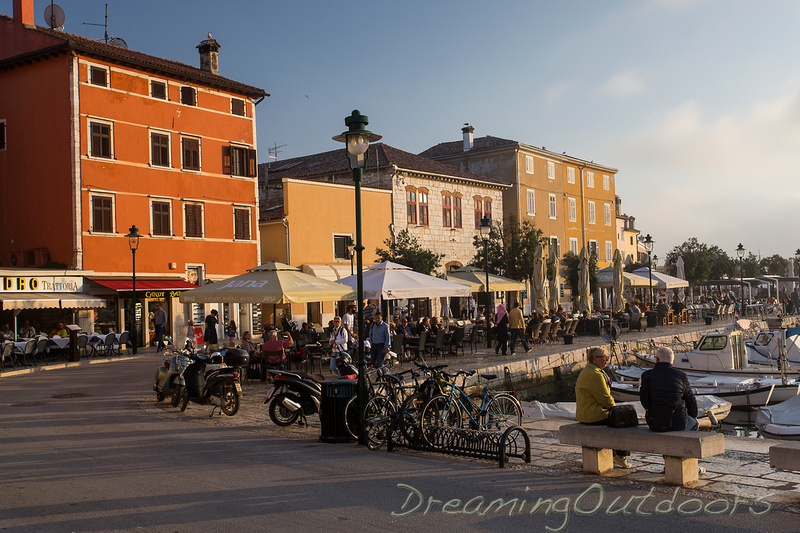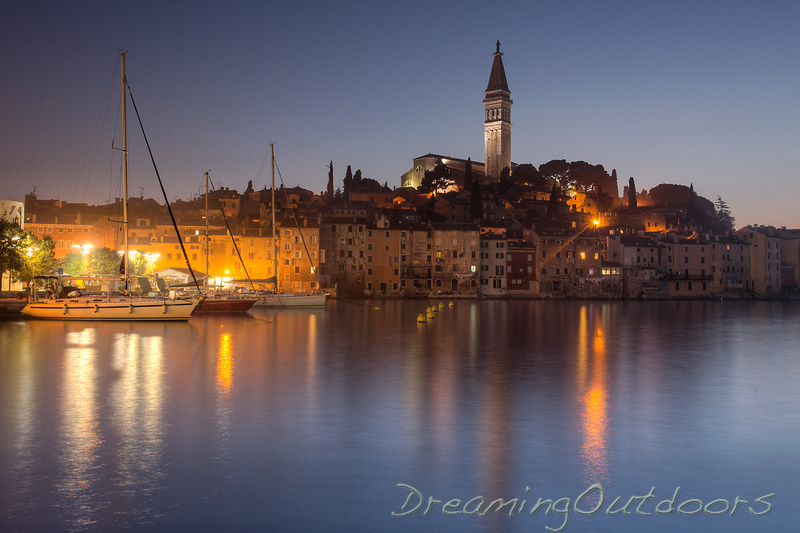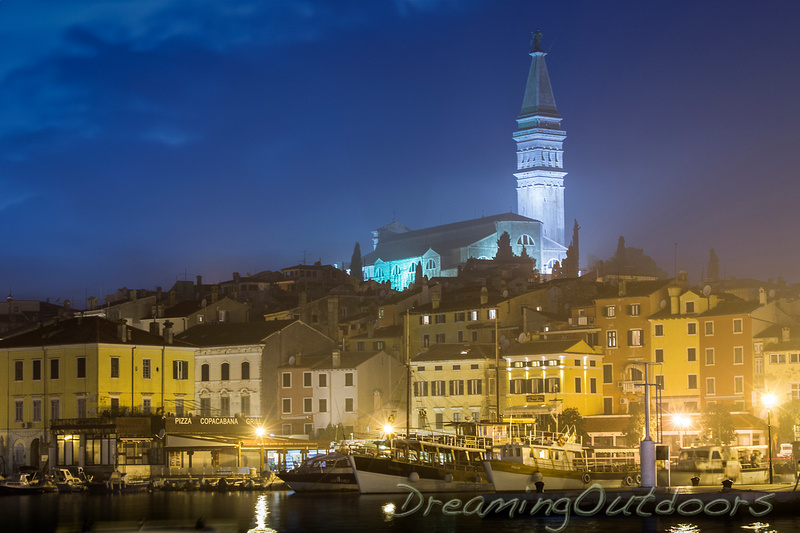 I made a fairly direct and easy return to Slovenia via the tollway and arrived quite tired to Hotel Piran, though very happy with the extent of my day's adventure to Croatia.