What a weekend to hit the Icefields Parkway! We met my parents at a campground on Highway 11 before leaving Saturday morning for the Helen Lake trailhead. My parents, though active, are not used to hiking, and my dad is waiting for surgery on his meniscus. From what I'd read, the trail to Helen Lake was not overly taxing.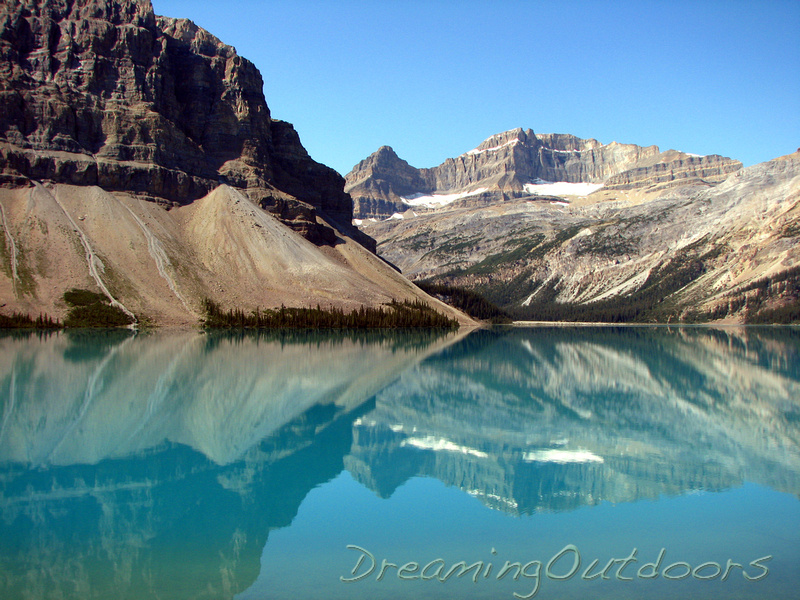 It turned out to be a pleasant, short hike up to the lake. It started in open forest on well-worn trail. Early on, a few streams were crossed. Steady, moderate elevation gains took us through an old burn and then onto the shoulder of the mountain. Through the trees, we could peek back towards Bow Lake.
Once around the shoulder of the mountain, views up the valley towards Cirque Peak opened up. Wildflower season was in full bloom, and the color spectrum was amazing. At one point a stream cuts through the meadow, making a wonderful place to stop.
Helen Lake itself sits below a ridge with Cirque Peak as a backdrop. We stopped for a quick snack and I headed towards Cirque, hoping to reach the summit and be back down in about an hour and a half, before the other three got too bored by the lake.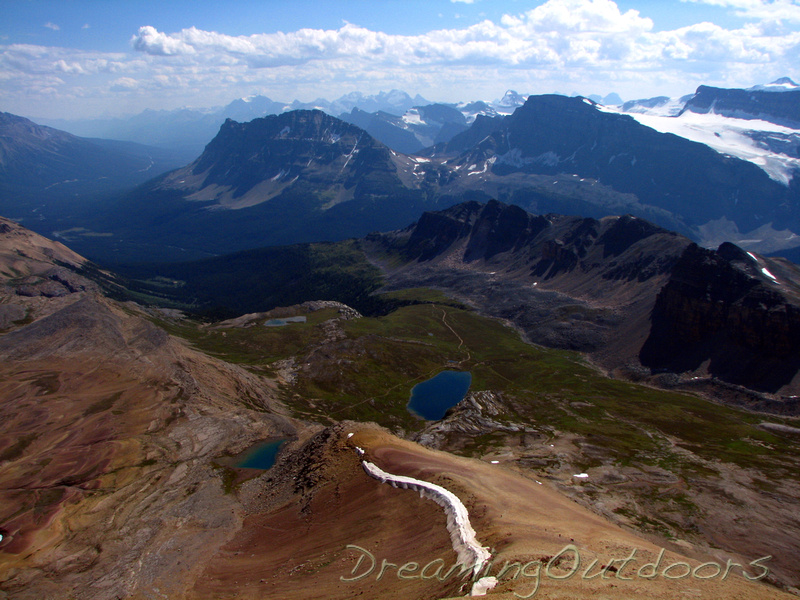 The climb starts past a tarn above the ridge. A short climb up the soft slope leads over a snowy ridge onto the south face of the mountain. From here, it is straight up, easy going. Even the final pull to the summit is simple, with a bit of loose scree before scrambling the final few meters. But what a view greets you after less than an hour from Helen Lake!
I started back, getting halfway down the mountain when I met my mom coming up with another group. It seemed she had changed her mind about climbing the mountain. She was determined to reach the top, so I turned around and went up again. She was quite proud of her accomplishment, and rightfully so!
In all, both an accessible and spectacular dayhike. The meadows themselves are worth seeing in the height of flower season, so don't let the crowds deter you.