It's not very often you can hike from Banff National Park to Jasper National Park to the White Goat Wilderness and back again in 7 hours, allowing plenty of time for lunch and monkeying with pictures.

I met Dieter at the trailhead at 6:45 and we were back at the vehicles by 1:45 which was great because, after all, he had to put in a 12 hour shift after hiking 26 km. And I had a 5 hour drive ahead of me.

Let's just say we kept a swift pace. I didn't take many pictures on the way in because we were walking towards the sun. Most of the canyon shots are taken on the way out. On the way up the canyon, we kept to the rock, marveling at the different colours of debris left by a massive landslide long ago. On the return trip, we took a less conventional route. This included some unnecessary scrambling, wading through creeks, and exploring waterfalls.

There's not much to write about this trip that the pictures can't convey, other than to say it was punctuated by great company and spectacular views.
Nigel Pass, looking west: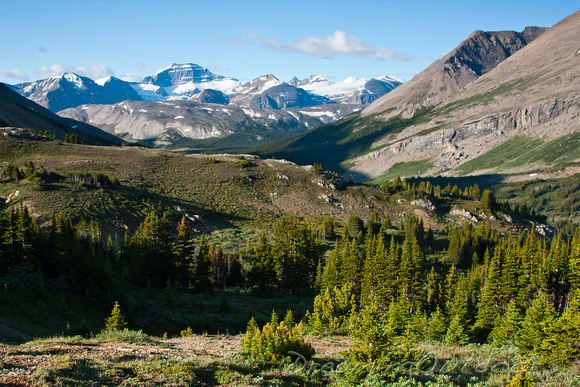 Nearing the base of Cataract Pass, looking back down the valley:
The meltwater lake at the head of the valley before beginning the ascent.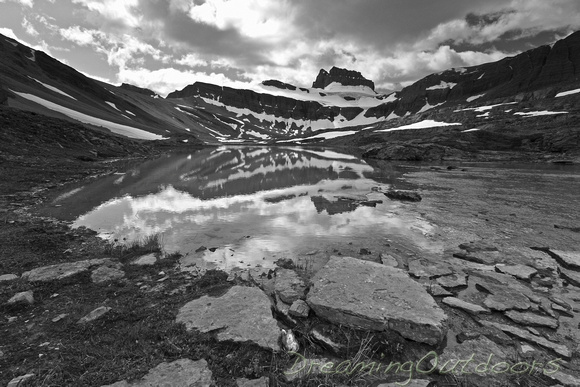 The view north from Cataract Pass:
Upper Brazeau canyon: