I arrived just before noon on a crisp, sunny winter morning. The train journey had given me glimpses of the seaside, shimmering blue under the bright morning sun. I had no agenda, other than hoping to catch the sunset from Calton Hill, so I wandered west across a bridge and up a hill. I found myself in Old Edinburgh with the sound of bagpipes echoing through the streets.

It seemed natural to continue uphill, and I soon arrived at the castle. The light was harsh and the day was young, so I decided to take a spin through the castle. It was an interesting couple hours; I saw the one o'clock gun fire, I read stories of medieval history that made Game of Thrones seem like a documentary, and I saw the Crown Jewels. I looked at the time and the rumblings of my empty stomach convinced me to sit down for a truly underwhelming and overpriced lunch at the restaurant (my only bad meal of the entire trip).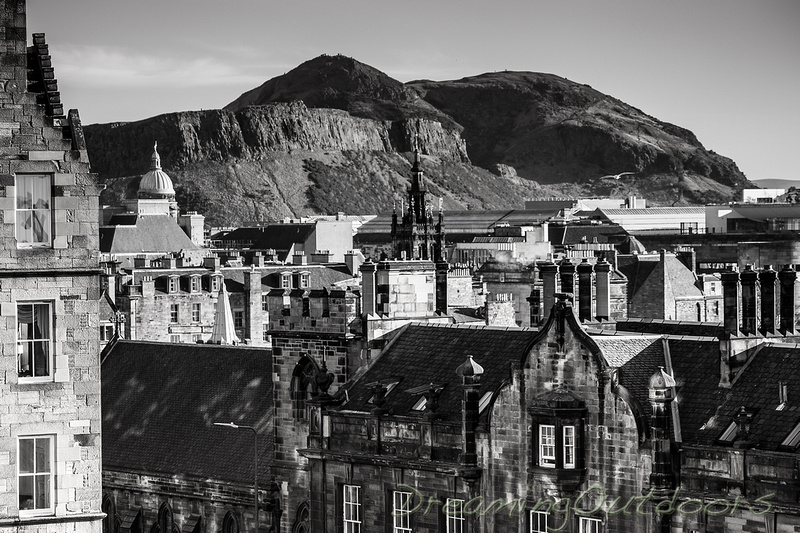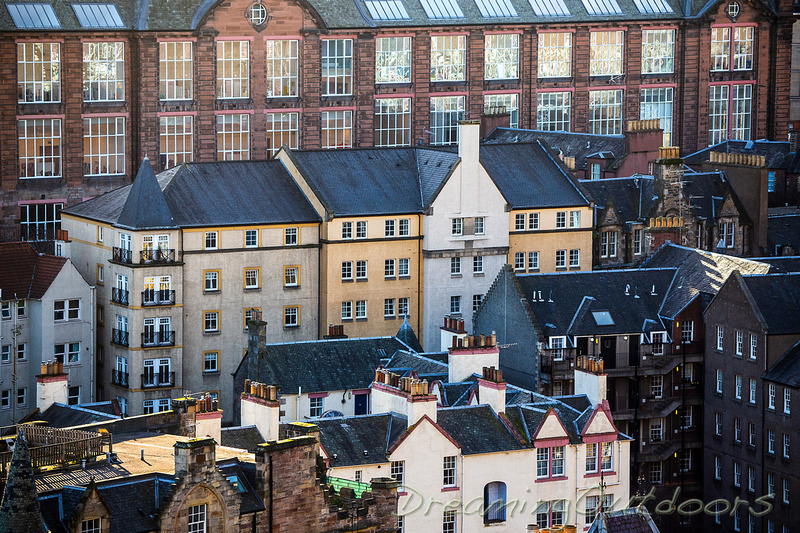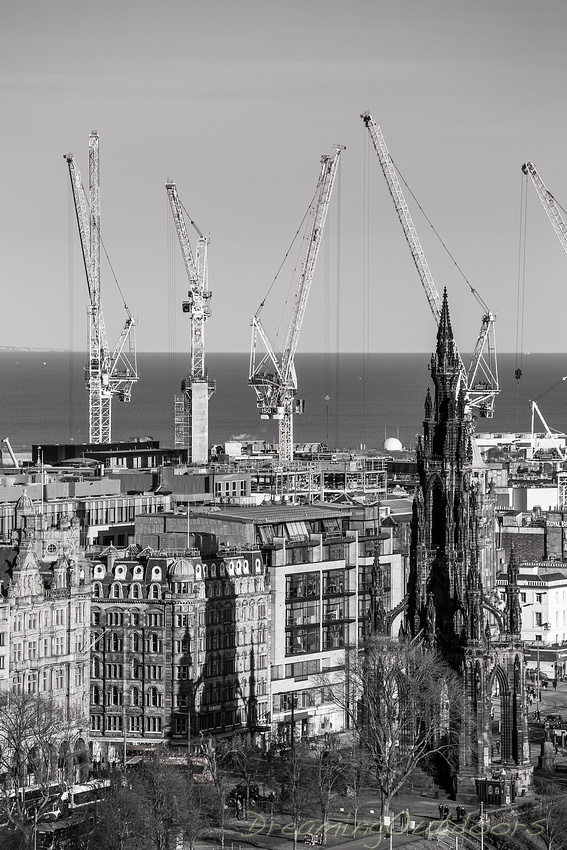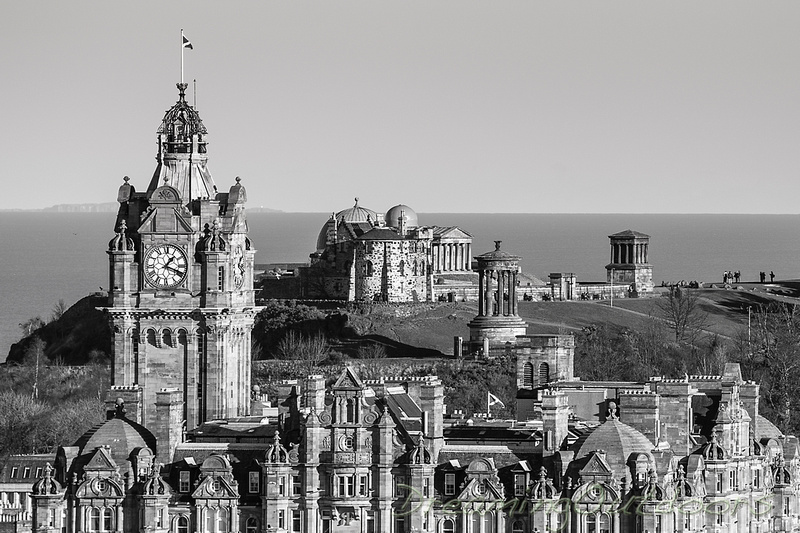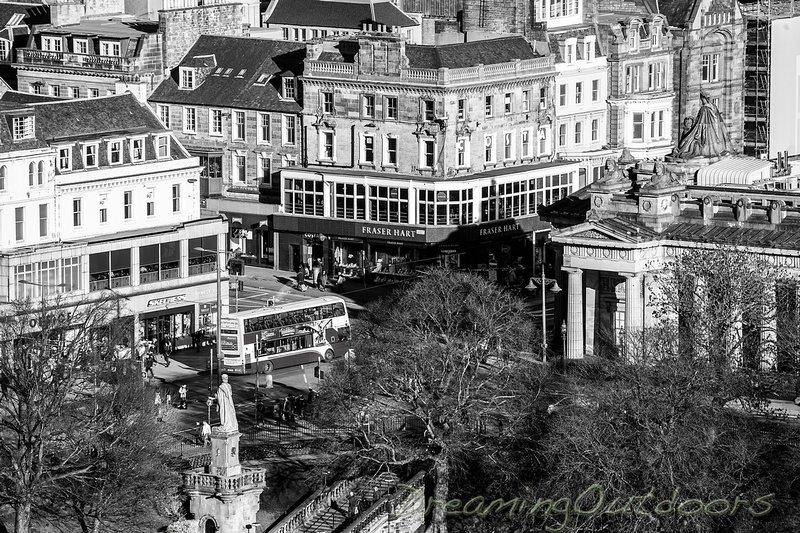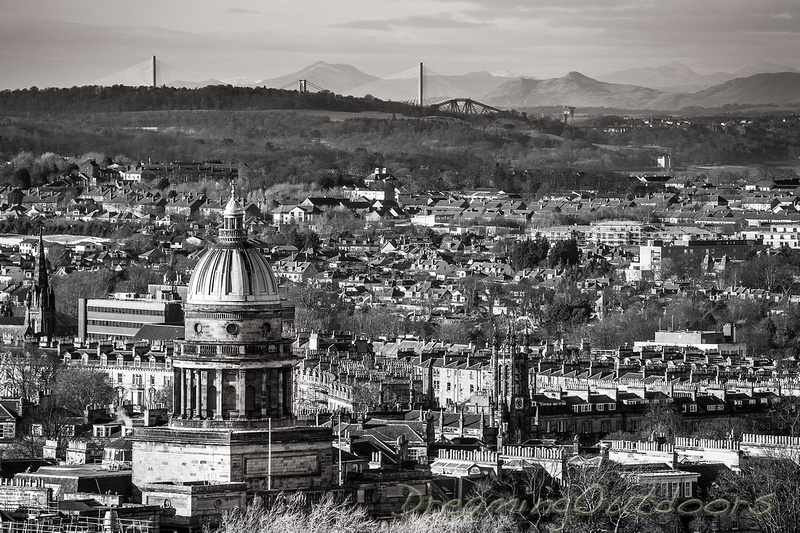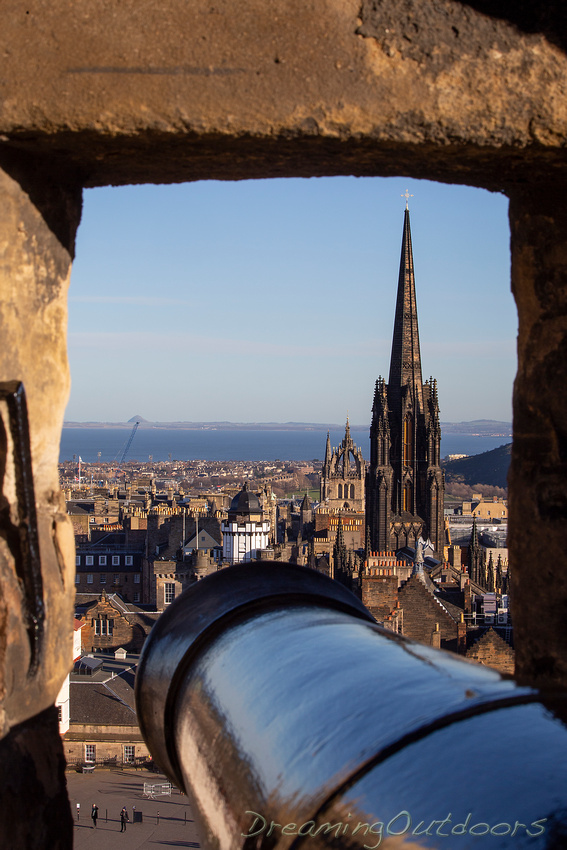 I thought I might have quite a bit more time to wander around after my castle visit, but the sun began dipping quite low to the horizon before I knew it. I proceeded up to Calton Hill as planned. It was a viciously cold wind and it seemed I was growing quite accustomed to adjusting my camera and tripod techniques to accommodated for that. In the end, I got a few nice ones and the sunset was quite intense. I had to count myself quite lucky for the short time and season I was there.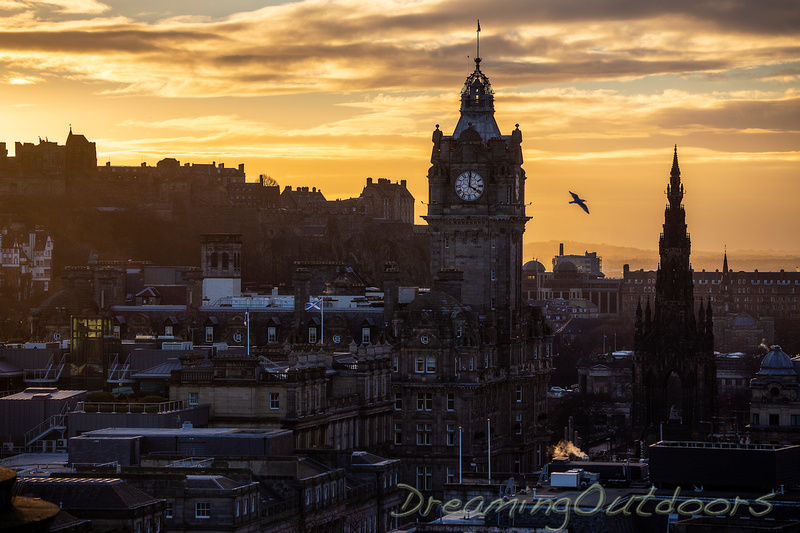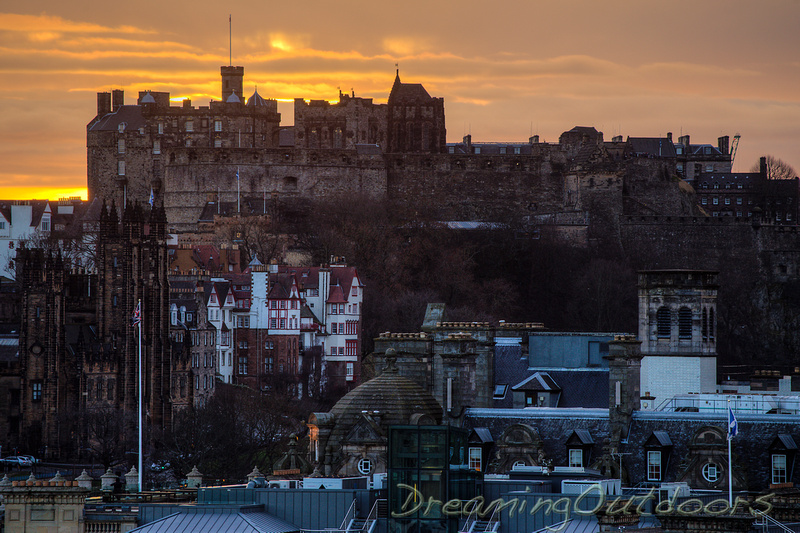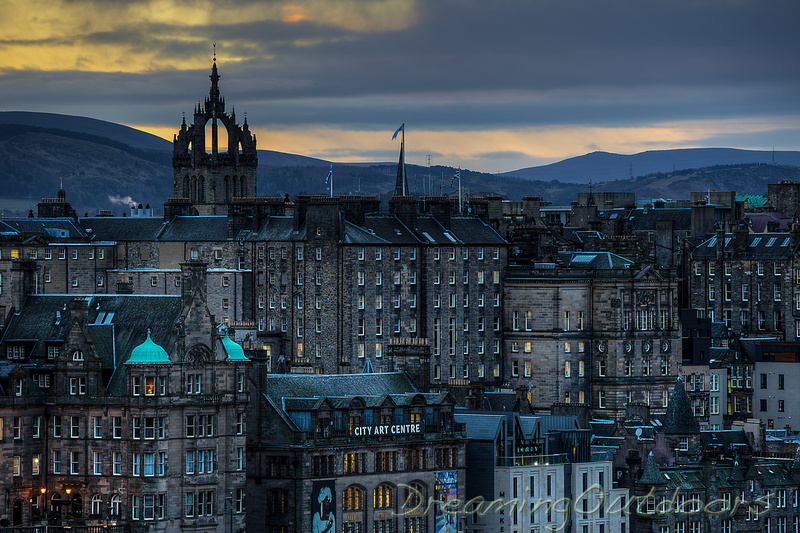 I retired to an Andalusian restaurant for some very nice tapas, followed by desert at another second floor cafe where I meditated the time away until near to my departure time.