Our Westjet flight left on time at 10:00 to Toronto, and other than forgetting my favorite hat on the airplane, our connection went smoothly to our overnight flight to Paris. The descent to Paris was lovely, as the dawn was breaking over the English Channel and the fog was lifting around the city. I had a great view of the Eiffel Tower from the plane.
The airport in Paris is huge. We were bused from the airplane to the terminal, where we waited at a bustling and newly constructed terminal gate for the final segment to Malaga. It was on this flight we finally slept for a couple hours:
We had no trouble navigating the lovely airport in Malaga, and had a local SIM card loaded and activated in no time. To Erin's surprise, our bags arrived and we were on our way to the car rental counter. After a fairly aggressive attempt to up-sell us at the EuropeCar counter and some difficulty finding our old Peugeot wagon in the parking garage, we documented all the various dings and scratches with photos and struck out.
Always the biggest shock of arriving at a new country is the moment you find yourself thrust into the local traffic. Our SIM card cost 15E and allotted us 1.5GB of data with 60 minutes of calling, so we felt much more confident navigating by the "little blue dot" on Google Maps. Here we are climbing east on the A-7 from Malaga:
We checked out the promenade in Nerja for a few minutes while waiting for our check-in time at Hostal Casa Mercedes. We were greeted promptly at 5:00 and whisked up to a beautiful room overlooking the city and the sea. After a much-needed shower, we headed out for supper (or what our bodies were telling us was breakfast). We found La Fuente, a friendly restaurant that was extremely celiac-friendly, much to Erin's excitement. The owner's wife is celiac, so they have all the proper precautions and more options that you could imagine, including gluten free beer, pizza, and pasta. The meal cost 42E for 2 beers, appetizers, and entrees.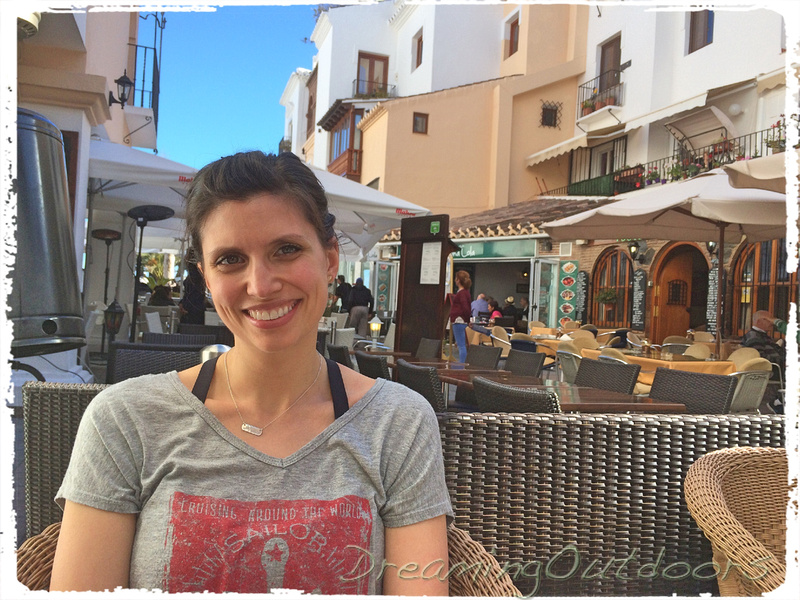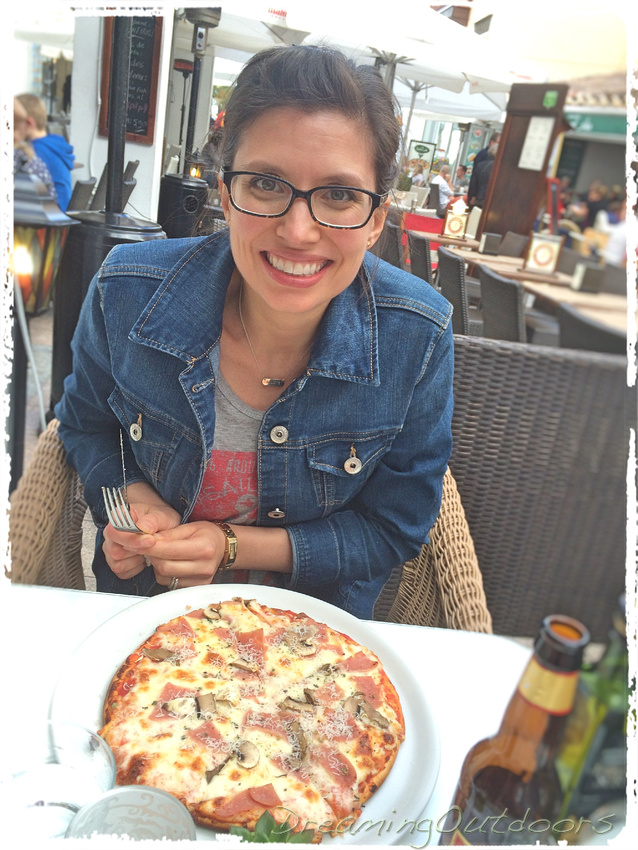 A bit of a storm starting blowing in as we finished supper. We quickly took a photo from the Balcony of Europe and headed back to our room for the night.