Friday, May 30
It appears I ended the last post too early. The wind became so strong that I moved the motorhome into town and parked in a sheltered nook behind a gas station. After a poor sleep, we made our way back towards Reykjavik. The drive was one of the least pleasant of the trip, as the wind was quite strong on this grey day. We stopped for a time in Borganes before carrying on. The highlight of the drive was a 6 km tunnel underneath the ocean. It was almost a bit of culture shock arriving in the city of Reykjavik after seeing such little traffic. Three things I hate about driving a motorhome with a manual transmission, and Reykjavik had them all: roundabouts, speedbumps, and wind.
We successfully found parking across from the conference centre and walked up a few streets into the shopping district. The street was quite long with a variety of shops, mostly overpriced and redundant. But it was fun nonetheless. We made sure to get another frappe at Te & Kaffi; Erin went with the usual caramel while I tried a spicy chilli mocha.
After a quick tour of the church and scouting out a swimming pool, we returned to the RV for a quick dinner. With an hour before closing, we pulled up to the swimming pool in a building that resembled a boarding school at best, and a prison at worst. But cleanliness is never an issue in Iceland, and they have a strict policy that I wish Canadian pools would adopt. You shower completely naked and aren't allowed to put on your swimsuit until afterwards. Upon exiting the pool, you strip down, shower, and dry off before returning to the lockers.
I went up to the viewing platform of the church again, with my camera this time, while Erin waited patiently.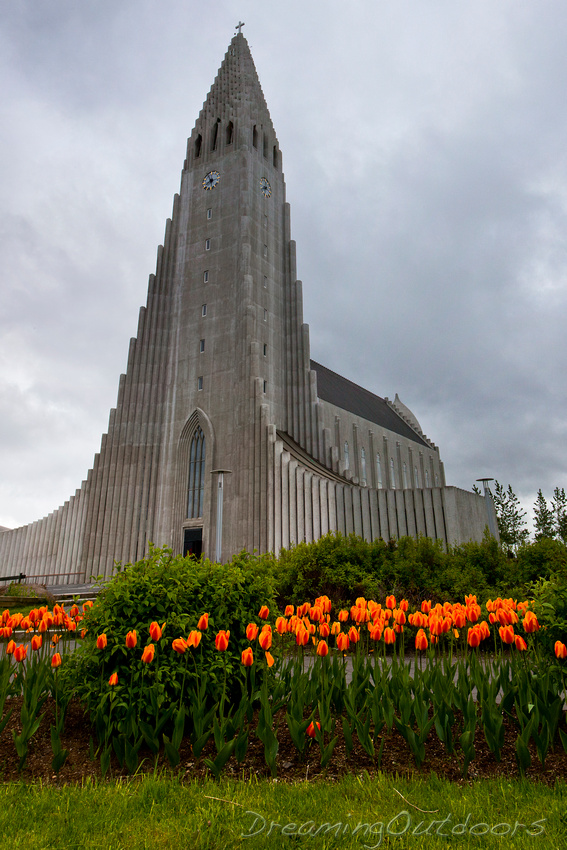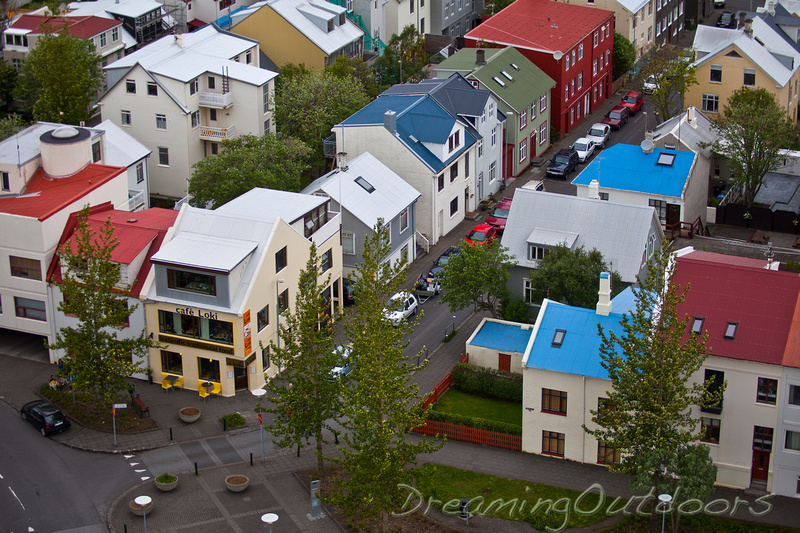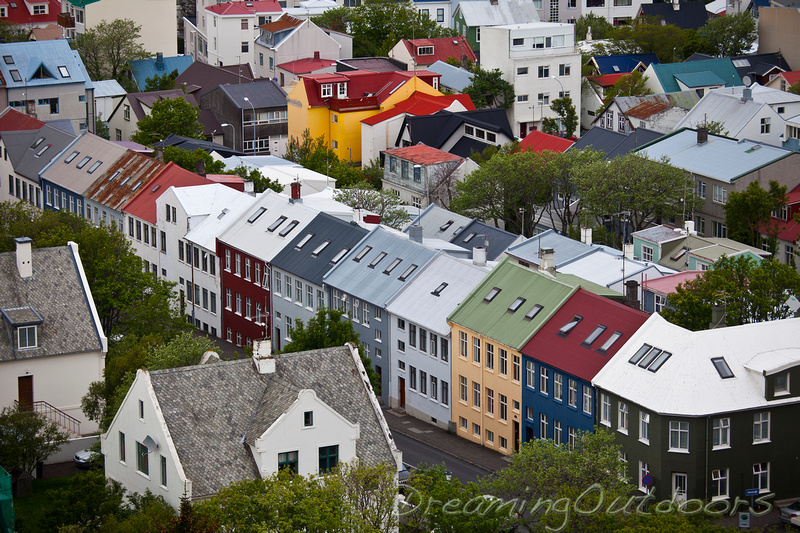 We made our exit by way of the Pearl (revolving restaurant and fancy-pants building on a hill), and figured we'd spend the night at a campsite in Grindavik, close to our rental place. This didn't really work out, as the winds were the most severe of the entire trip, and right about the time we reached the Blue Lagoon, I decided to turn around and head for the safety of a Bonus parking lot. We camped there, only a stones throw away from Touring Cars.