It was a long couple days but the anticipation and novelty of it all carried us through. 1.5 hours to Seattle. A breeze. 14 hours to Dubai. Surprisingly easy due to the fact that I hadn't chilled out for 14 hours anywhere without interruption in forever. I watched some good movies and enjoyed the good service and food on Emirates. Sleep? Negligible.
We had arrive at our hotel around 9 pm. Up at 4 am for the balloon ride that didn't materialize. Then to the beach, then to the mall (malls are always tiring and overstimulating), then up the Burj Khalifa complete with long lines up and down (45 minutes in line for the elevator both directions). We were back to the hotel around 9 pm, where we repacked and waited for our airport transfer at 1:00 am. Then waiting at the airport for our 3:45 am flight.
So... yeah. This was a long haul. I caught a little sleep on the plane this time, in addition to watching Django Unchained. Good film. The anticipation built as we began our descent into Cape Town and as I stepped off the plane I was surprised. It felt around 12 degrees and it was raining. Not the introduction to Africa I expected! Sadly, there would be no trip up Table Mountain as planned, due to the weather.
Expectations aside, we breezed through customs and picked up our luggage. Our guide, Godfrey, was waiting for us as we exited. He was a local young man from the townships, and gave us a nice whirlwind tour of Cape Town before dropping us off at the Protea Breakwater hotel at the V&A Waterfront. This hotel was converted from an old prison and while the rooms were well equipped, they were kind of strangely laid out and truly it felt like a very nice prison cell!
There are three properties associated with the hotel. There is a graduate school of business next door, and beyond that we had great restaurant facilities. These catered to the staff, faculty, and students of the school as I understand it, and we found the food and service to be excellent. The restaurant overlooked the waterfront, yet we could not see Table Mountain for all the rain. While looking at the menu, I did the conversion from Canadian Dollars to South African Rand in my head, and quickly decided that I'd eat and drink anything I damn well pleased. It's nice to have some currency leverage!
After dinner, we went back to the room with hopes of clearing weather tomorrow. The forecast called for scattered showers, but we really needed some blue skies to experience the Cape of Good Hope properly!
I didn't take any worthwhile photos on this day, so what follows is my Instagram stream.
----------------------
Arrived on African ground. Having some wifi challenges, so updates will slow. The weather is rainy and cold, and most of our plans got derailed as a result #weatherkryptonite
--------------------
Walking about in central Cape Town #surreal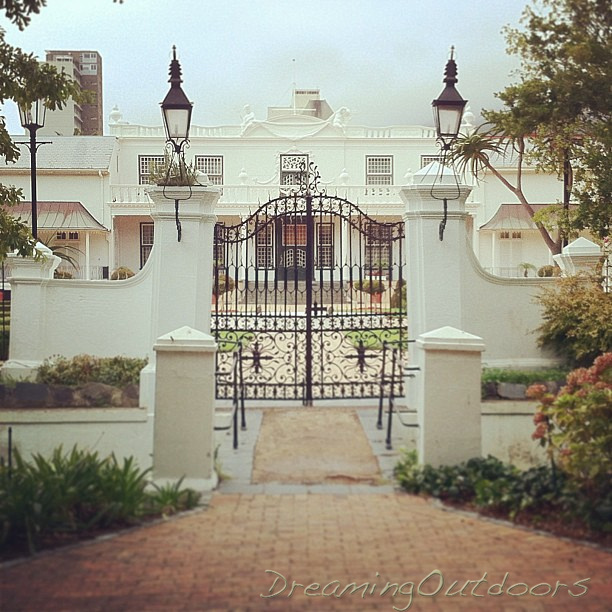 The central market area of Cape Town was really quiet on this rainy day, with the exception of a few vendors holding out. They sold the typical souvenir junk so we did not feel compelled to stick around for long. #madeinchina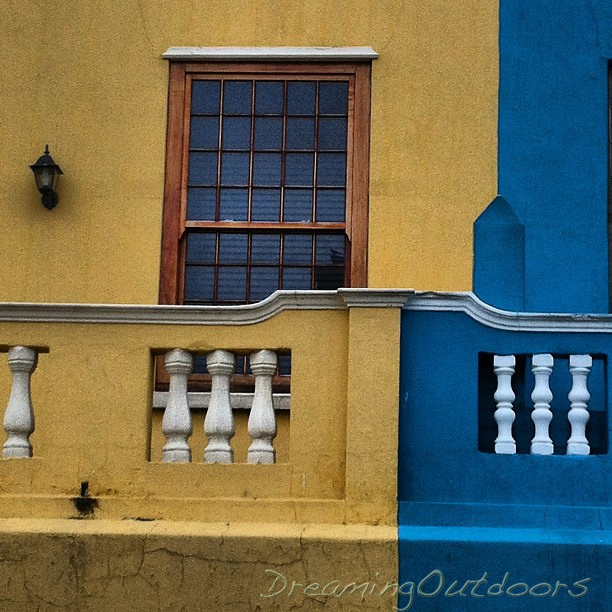 ---------------------
This large pizza cost me around $6 CAD #leftovers