On this warm, breezy Saturday I met Clayton at 7:30 am and we did the Birdwood Traverse starting at Commonwealth Creek, with side-trips to include Burstall and South Burstall Passes.
Distance: ~25 km
Total elevation gain: ~1500 m

The trailhead begins at a parking area that branches left from the main road leading to the Mt. Shark cross-country trails. You can short-cut this flat section of trail by cutting across the meadows further east down the main road. The valley opens up shortly after a small set of falls.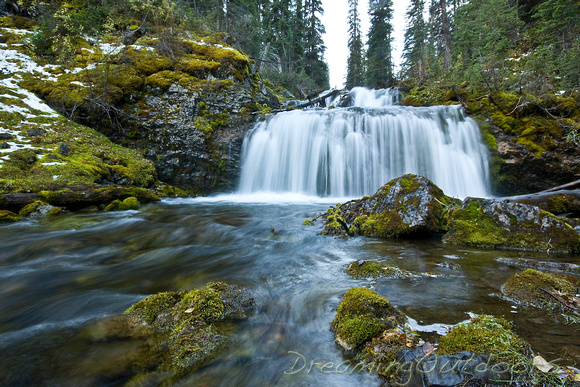 Once you reach the head of the valley, the trail goes sharply uphill to the right, towards Birdwood Lakes.
The lakes basin was dusted with fresh snow and, together with the larches, was very colorful.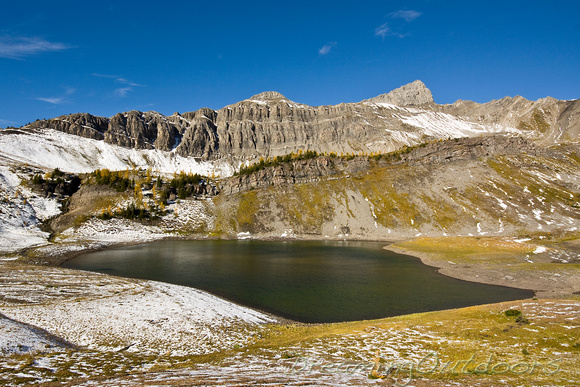 Above the lakes, there is an open view across the Spray River valley to Snow Peak, Mt. Leval, Mt. Vavasour, and Mt. Warre from left to right.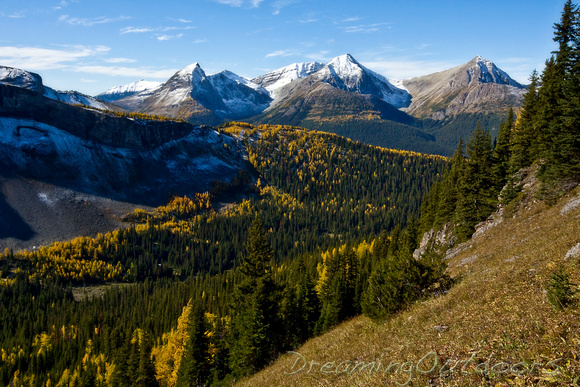 From the col, we traversed south-east at treeline across the subalpine slopes of Birdwood Mountain to the obvious pass ahead. We aimed for the right side of the pass, which positioned us well for the descent where we used the main drainage to bring us to a good viewpoint. We found our way down a break in the rocky ridge towards the Burstall Pass trail before continuing up to Burstall. This is the view down the Burstall Valley from Birdwood Pass:
Views from Burstall Pass were towards Leman Lake, with Mt. Leval on the right.
The rest of the hike out to Burstall trailhead was uneventful. It was a great day out, with good company and good late-September hiking conditions. Thanks to Clayton for suggesting this route!