In the morning, I took an early train to Riomaggiore, hoping to get some sunrise photos. It's a very interesting entrance to the village from the train station; you have to walk down quite a long tunnel. It turned out to be a broody morning and I had the whole harbour to myself. I walked up the main street, which was congested with delivery trucks jockeying for space along the steep and narrow road. There seemed to be scarce options for good cafes compared to Vernazza, so I headed back there.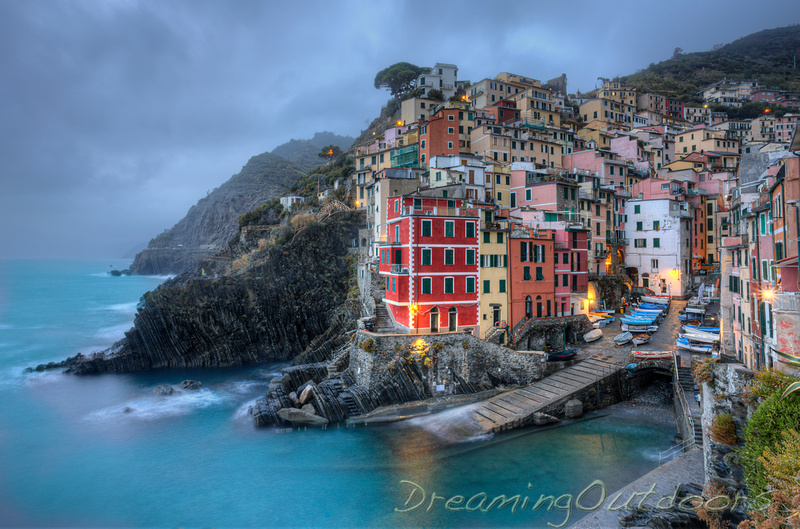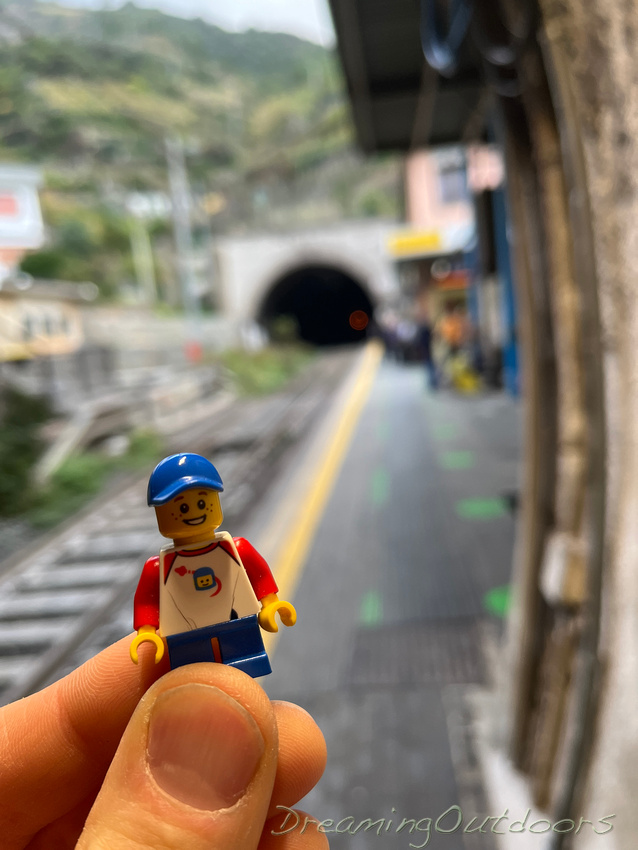 In Vernazza, there was a market setting up, so I bought some fresh vegetables to supplement my carb-rich diet. I packed up my things and returned to the station for the short trip south to Manarola. I really enjoyed Manarola. Like Riomaggiore, you have to walk through a tunnel to get to the town. I found this town had the most selection of quality shops, cafes and restaurants. I had a really nice ravioli lunch and spent the majority of the afternoon relaxing on the beautiful terrace of my hotel.
Sunset was gorgeous. I took some photos from the viewpoint at the top of the town, and then rushed past the water for a second viewpoint at blue hour. It was from this viewpoint that I got my only view of Corniglia, just north along the coast.