The exam for my course was scheduled for 9:20. I carried my travel bag with me, and after the exam continued to the train station. This was the only time I used the ticket counter. The agent scheduled me on a train 35 minutes later, which would be direct to Lugano. This worked perfectly! I arrived at the Paradiso station in just over an hour. From there, it was a short walk to the funicular station which took me to the top of the mountain (San Salvadore). The weather was magnificent: in the low twenties and not a breath of wind. I spent a long while eating my picnic lunch on the park bench I shared with a young Australian girl. I used my infrared filter to get a unique long exposure.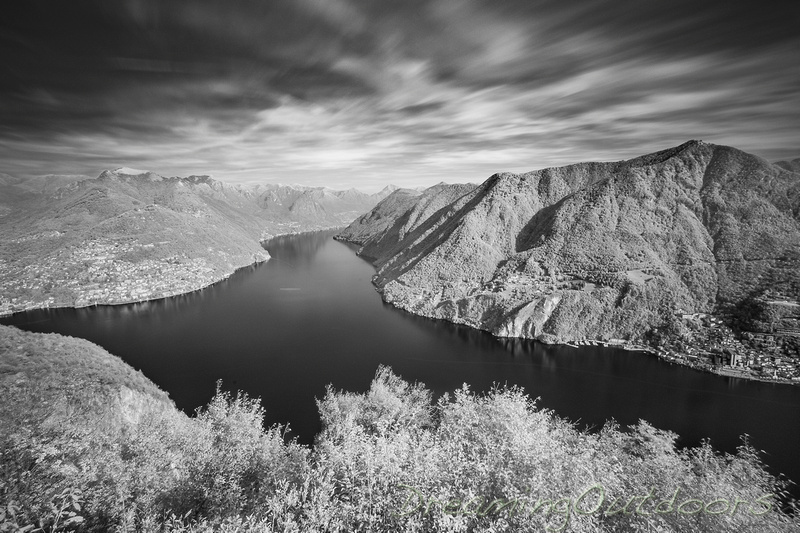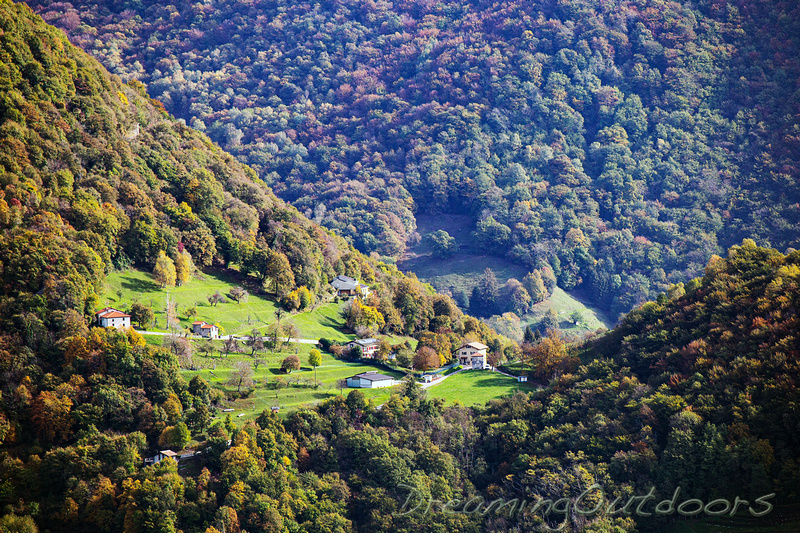 After returning on the funicular, I walked the lakeshore and meandered up the steep hill to the central station. In the early afternoon on a Sunday, most of the shops were closed. There wasn't much to stick around for, so I caught the next train to Zurich.
The train was clean, comfortable, and fast. Some of the glimpses I got of the Alps were beautiful. It was interesting to watch the architectural characteristics change from Italian to German as we reached Zurich.
Once in Zurich, I marvelled at the bustling and glistening train station and made my way to the river. From the bridge, I pulled out my camera and tripod for a nice sunset photo.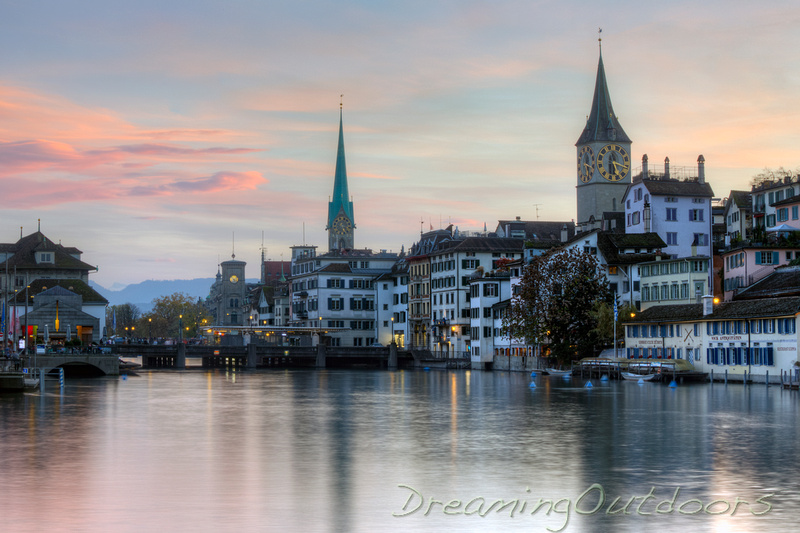 After checking into my hotel, I found few dining options on a Sunday night. A local place called the Raclette Kitchen was open, and absolutely packed. I got a seat at the bar and treated myself to this casual Swiss dish.